Alt Investments
Private Capital AuM To Double By 2027, Reaching $18.3 Trillion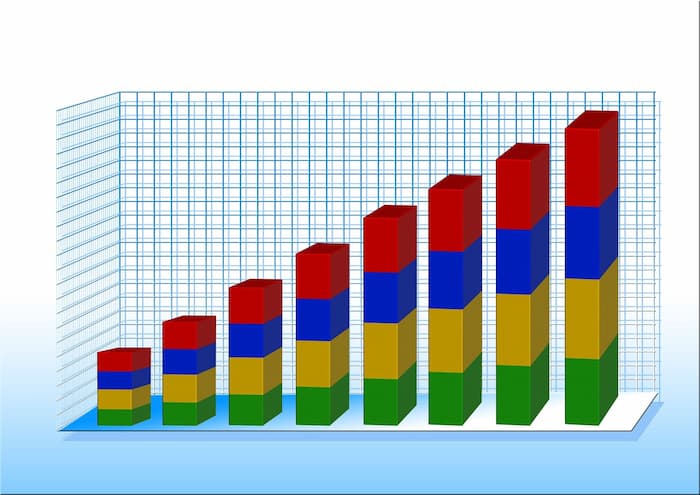 The research firm predicts how sectors such as venture capital, private debt and hedge funds will fare over the next few years. All of them have been important investment holdings for wealth managers, and access to HNW individuals is also growing.
The amount of money invested in private capital – such as venture capital, private equity and debt – is expected to double by 2027 reaching $18.3 trillion as a hunger for returns stimulates demand, according to figures from research firm Preqin.
Although the growth rate will slow somewhat after the hot pace of recent years, decelerating to 11.9 per cent in the period of 2021 to 2027 from 14.9 per cent in the preceding six-year period, investor demand remains "strong," the report said.
As regularly noted by this news service, the ability of private, less liquid investments to generate returns has drawn capital after more than a decade of ultra-low interest rates hit yields in stocks and government bonds. Meanwhile, more firms are staying private, or taking longer to list on the stock market, creating a supply-side need for private capital investment. Some of the most important investors in this space are wealth managers, private banks and family offices, which tend to have relatively long investment time horizons.
Preqin noted that when hedge funds are included in the mix, assets under management in the whole "alternative investment" universe are expected to reach $23.3 trillion by the end of 2027, up from $13.7 trillion at the end of 2021 (growth of 70.7 per cent).
High net worth individuals are becoming more involved in the private capital space, as innovations, and moves by regulators to widen access, make it easier for HNW investors to get in on the act. Firm such as iCapital, CAIS, Moonfare and ADDX, to name just four, are part of a drive by firms to make it easier to tap into the sector.
"Private markets have been in a super cycle over the past decade. Due to lower risk adjusted returns in most traditional public asset classes, investors have had to look further afield to find alternative sources of return," Christoph Knaack, CEO of Preqin, said.
"However, the deterioration of the macroeconomic climate over the past year, from rising inflation and interest rates to geopolitical threats, means investors are now operating in a more challenging environment."
"Against this backdrop, we expect to see more sustained growth in the asset classes which have historically performed well in more volatile markets, and which are able to provide inflation protection, such as infrastructure, natural resources, and private debt," he said.
Findings
Venture capital leads the way as the fastest-growing asset class: VC is forecast to rise in AuM terms by 19.1 per cent per annum, from $1.46 trillion at the end of 2021 to $4.17 trillion by 2027), followed by infrastructure (13.3 per cent), and private debt (10.8 per cent). North America will be the main source for VC funding – annual fundraising in the region is expected to grow from $118 billion at the end of 2021 to $223 billion by the end of 2027. Fundraising in Europe is also expected to grow to $30.5 billion by the end of 2027, up from $21.3 billion at the end of 2021.
North America will lead the way in AuM growth: North America is set to be the fastest growing region globally for private capital, with AuM in the region expected to grow at a rate of 12.7 per cent per annum between 2021 and 2027.
Asia-Pacific markets are expected to see growth of 10.0 per cent per annum, with AuM set to almost double to $2.08 trillion – up from $1.17 trillion at the end of 2021. Growth in Europe (10.9 per cent) is expected to be slightly higher than Asia-Pacific, and AuM in the region will reach $4.1 trillion by the end of 2027, up from $2.2 trillion at the end of 2021.
As for private debt, the space is expected to chalk up AuM growth of 10.8 per cent per annum over the forecast period, Preqin said.
The growth is mainly caused by the prevalence of floating rate exposure in direct lending compared with traditional fixed income products, building in some resiliency and inflation protection for investors. With US dollar strength and increased interest rates on offer, international investors are expected to "flock to North America for private debt opportunities," Preqin said.
Infrastructure
The report said that infrastructure is forecasted to perform strongly with a predicted 13.3 per cent of annual growth in AuM (reaching $1.88 trillion of assets by 2027), closing the gap to real estate in AuM terms – rising from 76 per cent of real estate AuM in 2021 to 88 per cent in 2027. European infrastructure is expected to lead the way, with AuM annual growth of 17.8 per cent, reflecting the region's growing need to invest in energy generation capacity, reducing a reliance on Russian supplies.
Hedge funds are bottom of the AuM growth table, with 3.45 per cent annual growth forecasted from H1 2022 to 2027.