New Products
What's New In Investments, Funds? – Mirova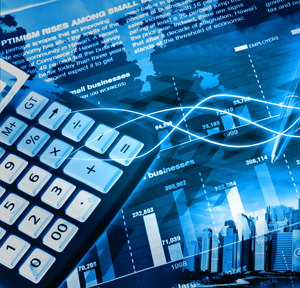 The latest news on investment offerings, financial products and other services relevant to wealth advisors and their clients.
This week, Mirova, a subsidiary of Natixis Investment Managers specialising in sustainable investment, expanded access for retail investors to its impact private equity fund.
Launched in 2021, the Mirova Environment Acceleration Capital Fund qualifies as an European Long-Term Investment Fund which means that it is accessible to a larger number of investors, including retail investors, the firm said in a statement.
The fund invests in companies providing sustainable innovative solutions and technologies that contribute to the environment and energy transition.
To pursue its development in France and Europe and meet the new expectations of private retail clients, Mirova is opening up direct access to an investment strategy previously only available to institutional clients.
The fund has a minimum investment amount of €100,000 ($100,000) with a lock-in period of 10 to 12 years. The fund offers an opportunity for retail investors who seek to optimize their returns over the long term and invest in the real economy with a positive impact on the environment.
As an ELTIF-type fund, the Mirova Environment Acceleration Capital Fund will be available to eligible professional and non-professional investors in Europe, the firm added.
ELTIFs were created to promote long-term financing of the economy by providing capital to unlisted European companies.
The Mirova Environment Acceleration Capital Fund is categorised under Article 9 of the Sustainable Finance Disclosure Regulation. Its multi-thematic approach is based on five main themes: smart cities, natural resources, agrotechnology, the circular economy, and clean energy. The fund also received the GreenFin label.
Welcoming the move, Marc Romano, head of Impact Private Equity Mirova, said: "This strategy aligns to a practical view of impact investing: namely, it is ambitious enough to generate a significant environmental impact combined with attractive financial performance potential while maintaining a size that allows Mirova's capital to be deployed easily and quickly."
"By opening our fund to private clients, we aim to participate in the accelerated democratisation of private equity," he added.
"In an uncertain market environment, it is more important than ever to support investors and help them reach their long-term goals," said Gad Amar, head of Western Europe Distribution, Natixis Investment Managers.
This fund seeks to provide capital to companies whose activities are aimed at meeting the Sustainable Development Goals set by the United Nations to boost and develop innovation and technologies. It also seeks to fill part of the financing gap estimated at $2.5 trillion per year.
Four investments have already been made in the following companies: Ombrea, a startup specialising in the management and protection of crops against climatic hazards; Tallano Technologie, a company developing innovative technology which makes it possible to reduce the main sources of ultrafine particle emissions from the road and rail sector by 85 to 90 per cent; Agronutris, a French biotech company specialising in insect breeding and the production of flours and oils for agriculture and animal feed; and Vestack, a designer and builder of biobased modular buildings.