Financial Results
Profits, AuM Dip At Vontobel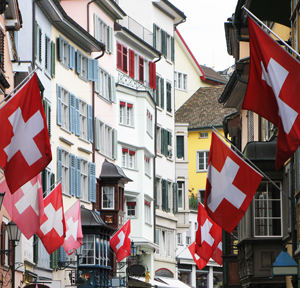 Profits and assets under management in the first half of this year took a fall at the firm, although it argued that results held up relatively well considering adverse forces buffeting the financial industry.
Vontobel, the Swiss wealth management and financial services group, today reported pre-tax profit of SFr180.4 million ($188.18 million) for the first half of 2022, down from SFr233.4 million a year earlier, while falls to global markets dented its assets under management.
The Zurich-listed group logged operating income of SFr686.1 million, from SFr779.6 million.
Within its specific wealth arm, operating income reached SFr320.2 million in wealth management after six months (versus SFr323.4 million).
The firm said its performance was robust considering an adverse business and economic environment. Profits were also still higher than the same H1 period for 2020, it said.
"Even in difficult markets, Vontobel is thus demonstrating that the firm has a balanced business model and an appropriate risk appetite," it said. "Vontobel is pursuing a capital-light growth strategy with a conservative risk profile – in terms of both organic and inorganic growth. This paid off once again in the first half of 2022, when Vontobel achieved a strong return on equity of 14.6 per cent (18.7 per cent in the first half of 2021), exceeding its own ambitious target of at least 14 per cent."
As previously stated, with Vontobel's acquisition of TwentyFour Asset Management in mid-2021 and the announced acquisition of UBS Swiss Financial Advisers (SFA), the firm expects that their joint contribution will amount to more than SFr30 million to the annual profit after taxes for Vontobel shareholders.
The group's cost/income ratio stood at 72.8 per cent at the end of June, just above Vontobel's mid-term target of below 72 per cent.
Assets under management stood at SFr208.6 billion at the end of June, down from SFr243.7 billion at end-2021. Wealth management clients were cautious in the first half of this year amid difficult markets, bringing in SFr3 billion of net new money.
Vontobel had a Common Equity Tier 1 capital ratio of 18.5 per cent, up from 16.6 per cent at the end of 2021.
Commenting on its profit figure, the firm said: "In view of the operating environment, Vontobel achieved a pleasing performance in the business with private clients in particular. Vontobel believes that the result demonstrates that it took the right decision to position itself as an investment partner to wealth management clients and to not use the lending business as a strategic growth lever."