People Moves
Credit Suisse Reshuffles Leadership In Western Switzerland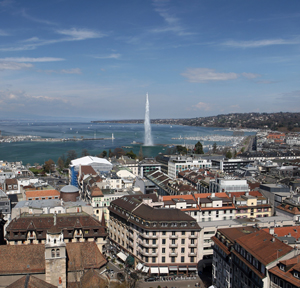 The bank announced a number of appointments for the Romande region of the country.
Credit Suisse last week announced changes to the Romande region of western Switzerland – the western French-speaking corner of the Alpine state.
Steve Fragnière will take over as head of region Suisse Romande from Christian Steinmann with effect from the start of August, the Zurich-listed bank said. Nicolas Vaccaro will become the new head of private banking for this region from the start of October.
The current regional head and private banking head for the Romande region, Christian Steinmann, has decided to take up a new challenge as head of private banking and executive board member at Banque Cantonale Vaudoise.
"As the head of Swiss large corporates in French-speaking Switzerland, Steve Fragnière is highly familiar with the Region Suisse Romande. He has 20 years of experience in client business at Credit Suisse and is ideally qualified to manage and further develop the region," André Helfenstein, CEO of Credit Suisse (Switzerland), said. "I would like to express my heartfelt thanks to Christian Steinmann for his decades-long commitment to our bank. He is a strong leader, who has been instrumental in ensuring the continued success of Region Suisse Romande."