Technology
How To Move From Client Experience Laggard To Leader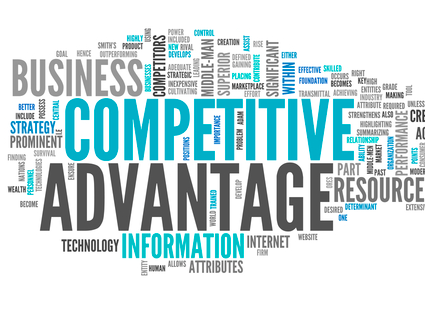 The author of this sponsored content argues that the firm's platform is the first wealthtech solution on the market that is designed to completely embrace the client experience.
The co-authors of this article are Miles Hobart, Topaz Digital CEO, and Edward Turner, Wealth Advisor, Dreyfus Sons & Co Ltd, Banquiers.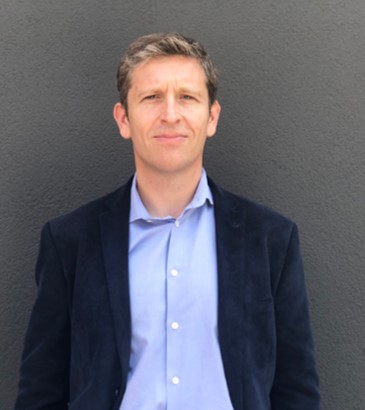 Michael Hobart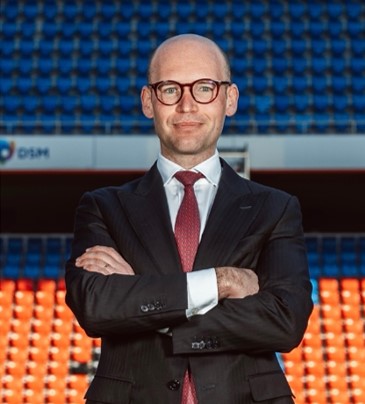 Edward Turner
According to a recent Watermark Consulting report, client experience (CX) leaders in wealth management outperform laggards by 7x – this disparity has nearly doubled over the last few years. Moreover, CX guarantees delighted clients that will stay and advocate for your firm.
With our industry advisors we have developed a framework to help you create solutions to maximise the client experience. Check out each of the four dimensions of the framework which, when taken together, should ensure a holistic, joined-up approach, with each element interlinked with and supporting the others.
Client experience factor: trust
Trust is the "Why?" of the framework – Why should clients work and engage with you? If your clients don't trust you then the CX won't even get off the ground.
Honesty and credibility are the foundational elements here, usually along with an alignment of values and world view. They need to have confidence in your track record and competency and be able to rely on the financial and data security you provide. They must be very comfortable speaking freely to a relatable human individual who they believe has their interests at heart.
It also extends to trusting the advisor to recommend other advisors, as no one individual can provide all the expertise required to navigate the complexity of the HNW individual's interests. This effective delegation is crucial.
Client experience factor: human
As with classic psychology, also when managing wealth, trust is a "feeder" emotion. Hence, with trust a relationship can start to flourish. To do so, the advisor must embrace the "know your client" process well beyond its pure regulatory sense. Understanding the client's emotional and psychological state helps uncover their unique personality. Diving deep into the family structure, estate planning objectives and unique circumstances allows an advisor to plan an adequate total wealth management strategy.
The advisor is unlikely to reach a level of deep connection with their client without an extensive amount of information and research in order to answer the question "Who is this human being I am working with?"
To make this work, particularly at scale, firms really need the tools to store and analyse that information in a systematic manner. Outside the wealth management industry, technology is already widely used for these purposes. The one big difference is that in other industries this data is used to extract value from clients, whereas in wealth management, you can use that data to create value for the clients. The more you know about them, the deeper you understand their needs and wants, the better you help them manage their wealth and the more wealth they generate as a result.
Client experience factor: advice
So we now have a trusted relationship with an individual who we know intimately. But when it comes to the advice itself (the "what") we need to reflect on the fact that almost 90 per cent of mid-high net worth Investors (HNWI) with $10 million or more in personal wealth felt that the advice provided to them by their advisor was too generic.
If the first two elements of the framework are in place, it is simpler to avoid this, as we have a solid view not only of goals and identity, but of personal concerns and other risks that are top of mind with the client. Firms should enable advisors with the tools they need to be specific and ensure that advice fits within the more holistic, strategic context of the client's needs and objectives.
Moreover, at Topaz, we bring together the wide range of trusted advisors/partners to cater to the various needs and ensure that one can execute that personalised advice professionally.
And don't forget the proactive/reactive nature of the advice – being able to spark interest and excitement in something unexpected goes a long way. Managing clients proactively is a key success factor for a delightful experience.
Client experience factor: communication channels
Now that we have the trust in place, we have deep understanding of the human being, and are providing relevant, personalised advice. But what are the channels we can use to ensure that this trust remains in place? Communication is the "how." How can we continue to learn about the individual, and be sure that advice and other critical information is communicated in a timely, clear fashion?
The non-digital part of this is well-established in most firms, with suitably refined locations, meeting rooms and venues for physical interactions.
But the story is very different when it comes to digital channels. There is an increasing expectation, particularly among the younger clients, that their advisors are digitally aware and digitally enabled; the pandemic has accelerated this trend.
Firms need to move away from short-term digital fixes here, and ensure that their clients have a high quality, joined-up digital experience, giving them a holistic, easy-to-understand view of all information, and a proactive engagement layer. The experience needs to be intuitive and beautiful – designed from the ground up as extremely client-friendly.
Without highly effective ways to communicate and collaborate, particularly in our digital age, firms will struggle to move from CX laggard to leader.
Prioritise becoming a client experience leader with Topaz
Topaz is a tailored aggregation and engagement platform enabling holistic reporting and collaboration through a peerless, premium client user experience, designed and built for the interactions between wealth institutions and their clients.
The Topaz platform is the first wealthtech solution on the market that is designed completely around the client experience – it is designed as a solution that wealth owners will WANT to use. With this approach, firms get an impressive front door to their business and make HNW individual clients' lives easier, while strengthening the bond between the relationship manager and the client.
Get in touch to find out how we can make your company the client experience leader of tomorrow, today: https://www.topaz.digital/contact-us