Industry Surveys
Alternative Asset Demand To Grow By 46 Per Cent – Survey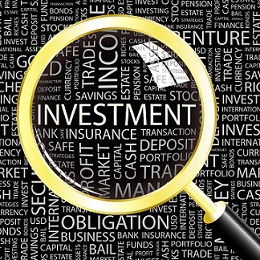 A new survey by AssetTribe shows how inflation, diversification and potentially higher returns are driving growth of alternative investment markets.
New research by AssetTribe, an alternative investment platform connecting investors to a range of alternative assets, shows that demand for alternative investments is set to grow by up to 46 per cent over the next 12 months.
Working with market research firm Survation, AssetTribe said it engaged with over 580 sophisticated investors across the UK and Europe to discuss their attitudes towards investments in alternative assets.
The results of this survey showed a positive outlook for alternative assets over the next 12 months with 53 per cent of respondents stating that their appetite for alternative assets will increase over the next 12 months whilst only 6.4 per cent said they would decrease.
The research identified three key reasons for this growth, namely the current rate of inflation, an increasing need to diversify existing portfolios and finally because of the attractive higher potential returns.
Welcoming the results, AssetTribe's founder and CEO, Jeremy Davies, said: "Alternatives have been a rapidly growing asset class for institutions for the last 20 years and it is clear that high net worth investors want in on the act. What was more eye-opening and pleasing to see were investors considering an increasingly diverse range of alternatives, from real estate to wine and net zero funds," he added.
The survey went on to explore the types of alternative assets that investors were most likely to invest in with real estate being the most popular at 75 per cent, the firm said. However, other alternatives were also very popular including long-term asset funds (62 per cent), carbon net zero funds (51 per cent), forestry (49 per cent), fine art (40 per cent), and wine (38 per cent), it added.
Although primarily focused on high net worth investors, the survey also found dramatic differences in the behaviour of the wealthiest participants who invested far more in alternatives than those with smaller portfolios (76 per cent).
In addition, investors seem to have become far more comfortable with the use of technology, and are twice as likely to use platforms to make investments (52 per cent vs 26 per cent overall) as well as being more open to concepts such as tokenization (74 per cent vs 44 per cent overall), the firm added.
However, surprisingly, UK investors' participation in alternatives (35 per cent) significantly lags behind that of their European counterparts where 79 per cent of those surveyed currently invest in the sector.
AssetTribe is a community of family offices, high net worth investors and deal sourcers, brought together by a platform to buy and sell alternative assets.