Market Research
Global Recession Risks; Opportunities In China – Edmond De Rothschild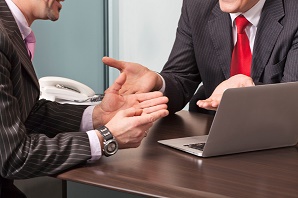 Faced with exceptional challenges, Edmond de Rothschild, the Geneva-based firm which specialises in private banking and asset management, discusses the outlook for the second half of 2022, focusing on the macroeconomic situation and investment opportunities.
As fears of a recession in Europe and the US ride high, Edmond de Rothschild outlined opportunities for investors in China in the second half of 2022 at a press event this week, saying Chinese equities should overperform.
Up against a very challenging environment, Benjamin Melman, global CIO, asset management, highlighted the role of central banks and the Fed in curbing the high inflation levels in Europe and the US through tight monetary policy.
He cited Olivier Blanchard, the IMF's former chief economist, who thinks that the Fed has to go as high as 5 per cent to bring inflation down in the longer term and increase growth. "Short-term pain leads to long-term gain," Melman stressed. But he questioned whether the Fed would do this.
Although reducing inflation is a priority for the Fed, he said the US is anxious to avoid a more moderate version of the 1970s' recession and could end up accepting inflation that is trending above target levels. "Today the Fed is hawkish," he stressed.
The firm believes that central banks find it easier to deliver more hawkish messages because of persistent labour market tensions. But will they be able to avoid prematurely easing when their economies turn down?
The coming months will determine what interest rate levels markets should expect to see from monetary tightening, the firm added. In the meantime, markets will remain under pressure.
Even though the US economy is slowing and there is a risk of a recession, Melman warned that the risk is much higher in Europe due to the energy problem. "If the Russians stop supplying energy to Europe, there is a risk of recession in Germany and consequently the rest of Europe," he said. "There is a significant recession risk in Europe in 2023," he added.
Nevertheless, he sees some global opportunities for investors in equity and bond markets.
China
He also believes that opportunities exist for investors in China in particular because its economy is starting to recover. "The country does not have an inflation problem and it is very attractive in terms of valuations," he said.
Even though risks still exist on the Chinese market, as production chains are still being disrupted due to China's zero-Covid approach, he believes Chinese equities should overperform in the second part of 2022.
He also said that disinflation could support better performances globally during the second half of 2022.