Alt Investments
CAIS Adds Franklin Templeton Strategies To Platform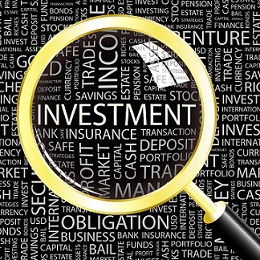 As alternative investments such as venture capital, private equity and credit are becoming more visible and talked about, it is becoming much easier to tap into these fields. A firm making a dent in this universe is CAIS.
CAIS, the US-based alternative investment platform seeking to widen access to such assets, has added a number of strategies run by Franklin Templeton.
The strategies in question are those run by Franklin Templeton's specialist investment managers – private real estate manager Clarion Partners and private credit manager Benefit Street Partners.
Now available on the CAIS platform is Clarion Partners Real Estate Income Fund Inc (CPREIF), which seeks to offer investors direct access to a portfolio of privately-held, income-producing, institutional-quality commercial real estate properties.
CAIS is also making available Franklin BSP Capital Corporation (FBCC), a non-listed business development company that primarily invests in first and second lien senior secured loans to predominantly private US middle market companies.
Separately, the Franklin Templeton Academy is partnering with CAIS IQ to develop educational programs to assist Franklin Templeton's investment consultants in educating advisors on how alternative investments can potentially benefit their clients' portfolios.
The ascent of organizations such as CAIS and iCapital Network reflect increased wealth management demand for alternative assets such as private credit, equity, venture capital, real estate and infrastructure. Typically less liquid than listed equities and bonds, they aim to deliver superior returns – a compelling proposition at a time of rising inflation and low yields on conventional assets.
According to data from the Chartered Alternative Investment Analyst Association, alternative assets are expected to make up to 24 per cent of the global investible market by 2025, up from 12 per cent in 2018. In the last year alone, transaction volume on the CAIS platform has increased by 69 per cent, with the number of platform users increasing by 29 per cent.
This partnership announcement follows the company securing over $325 million in growth capital from Apollo, Motive Partners, Franklin Templeton, Reverence Capital Partners, and Stone Point Ventures which values the company at more than $1.1 billion.
Advisor Group, the US network of wealth manager firms serving about 10,100 advisors and overseeing more than $515 billion in client assets, recently chose to work with the CAIS platform.
Family Wealth Report has interviewed CAIS about the role it says it is playing in expanding access to alternative investments.