M and A
EXCLUSIVE: Titan Wealth Outlines Future AuM Ambitions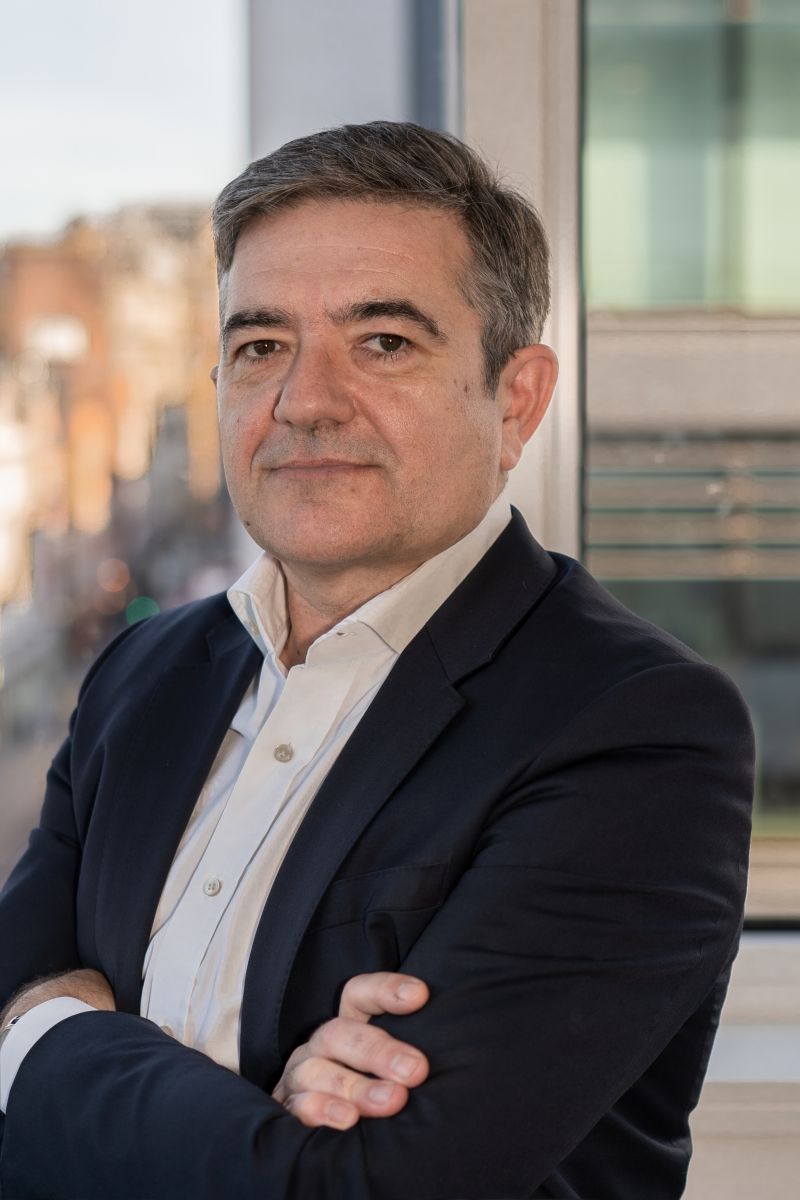 Tom Wooders, group head of sales at Titan Wealth, speaks exclusively to WealthBriefing about Titan's plans to grow to £30 billion in AuM over the next five years, and how its recent acquisitions have contributed to its compelling offering for clients.
Can you give me some background on Titan Wealth?
Titan Wealth, a discretionary fund and wealth management business, was founded in 2021 by James Kaberry and Andrew Fearon to take advantage of a fragmented market for discretionary fund managers (DFMs). We have financial backing from Ares, Maven Capital Partners and Hambleden Capital, and have been very active on acquisitions already.
Titan brings high-quality execution and administration to the asset and wealth management sector. It provides a range of white-labelled services to discretionary investment managers, IFA consolidators and advisory firms, family offices, private client and institutional brokers, along with proprietary trading providers.
Our integrated approach creates a genuine point of difference, allowing Titan to bring fund management, administration and technology platforms all under one roof.
Employing 165 people and based in London's Marylebone, we have offices in Cape Town and in Harrogate, Yorkshire – giving us a UK regional presence which we see as essential.
What are the medium/long-term ambitions and objectives for the group?
We have ambitious plans to grow AuM to £30 billion over the next five years through a combination of acquisitions, mergers and organic growth. We have made a strong start and are confident in our ability to do this.
Where are you currently on the five-year road map?
We launched in June 2021 with two acquisitions and made our third acquisition in February 2022:
GPP: Is a leading financial services platform that provides a full suite of execution, settlement and custody services to the Titan group. GPP's platform harnesses state of the art digital technology and has married its leading client-facing technology with the established strength and scale of its proprietary back-office infrastructure. As a result, end-clients can examine their portfolios via a digital portal – all client orders, for example, flow from its wealth services platform into GPP's market-facing functions such as trading, settlement and CASS custody. GPP is an engine room for growth in the IFA space, allowing Titan's existing DFMs to scale at a really impressive pace; it gives investors and intermediaries access to better quality and more cost-effective services.
Tavistock Wealth: Rebranded to Titan Asset Management, TAM is a specialist DFM with in excess of £1 billion in AuM for retail clients. Its success has been built on investment performance, a pipeline of really compelling products including an ESG capability and award-winning solutions. As part of the acquisition agreement, Titan and Tavistock have formed a 10-year strategic partnership, with Tavistock acting as retail distribution partner and retaining Titan as the investment manager for its centralised investment proposition.
Cardale Asset Management: founded in 2003 and based in Harrogate, North Yorkshire, is an independent investment manager which provides portfolio management, stockbroking and financial planning services to private clients. Cardale, which has seen impressive and sustained growth, reaching £1.5 billion in AuM for approximately 3,500 clients, employs 70 financial and investment professionals.
Are there any more acquisitions planned for 2022?
Yes, there are a number in the pipeline at various stages and the team at Titan is actively working to identify and develop other complementary opportunities. We operate in a highly fragmented market with lots of exciting opportunities.
How will the business develop in line with the five-year plan?
The core offering will be built out of the products and services provided by GPP, TAM and the newly-launched Titan Wealth Solutions (TWS). Whilst GPP retains the clearing, custody and execution services, the wealth solution part of GPP is now central to the TWS offering, which is being developed to provide an integrated platform solution delivering an IFA platform and a DFM platform. TAM will provide the centralised investment proposition for TWS clients and for its own direct client base.
Do you see consolidation across the industry as a key factor in driving the group's success?
Yes, I certainly do. As I recently said in these very pages, an opportunity exists, and we have clear views on how and why the industry needs to change. The DFM sector is in a state of flux with considerable dislocation and outdated processes as technology and client demand evolve ever more quickly. What we are building at Titan has been done very much with clients' needs in mind, in an increasingly technology-driven environment.
In your view, what needs to change in wealth management?
The wealth management industry needs to improve scalability as a matter of urgency. While revenue growth is widely accomplished, failure to control costs places pressure on profit margins. Outsourcing is an effective way to manage this, however, adoption rates are currently very low, with on average only around 11 per cent of wealth managers' total operations costs spent on this area. This means that the vast majority of wealth managers are not benefiting from the efficiencies outsourcing can offer.
As record levels of consolidation continue among both IFAs and DFMs, Titan is strongly placed to serve all corners of this market and offer comprehensive solutions. We are a one-stop-shop at the centre of a fragmented sector.