People Moves
Who's Moving Where In Wealth Management? – Rathbone Greenbank Investments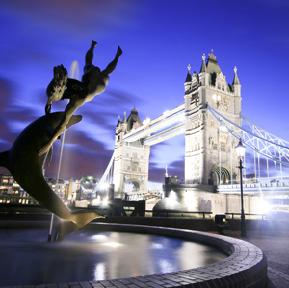 The latest moves and appointments in wealth management for the UK, rest of Europe, Middle East and select international locations.  
Rathbone Greenbank Investments
Rathbone Greenbank Investments has appointed Sophie Lawrence to the newly-created role of Greenbank stewardship and engagement lead.

The position consolidates Greenbank's commitment to engagement and stewardship and highlights the importance these activities play in the delivery of positive impacts for the environment and society more widely, the firm said in a statement.
Lawrence, who was previously senior ethical, sustainable and impact researcher at Greenbank, will now take on the responsibility of delivering key engagement projects, maintaining and building relationships with external partner organisations, and shaping Greenbank's overall engagement strategy, priorities and reporting.
She will continue to report to Kate Elliot, head of ethical, sustainable and impact (ESI) research at Rathbone Greenbank Investments, and work with the group's stewardship team, led by stewardship director, Matt Crossman.
"The team at Greenbank continues to grow with recent hires including Marian Woodward as impact manager, and the appointments of Katherine Farr and Charlie Young as assistant ESI researchers," Elliot said.
Greenbank is also recruiting for a senior ESI researcher and a climate strategy advisor within its ESI research team, in addition to several investment roles as part of its future expansion, the firm added.
Rathbone Greenbank Investments specialises in creating ethical, sustainable and impact portfolios on behalf of its individual, charity and professional advisor clients. Greenbank manages over £2.1 billion ($2.59 billion) of funds as of 5 April 2022, forming part of Rathbone Investment Management Limited. Based in London, Rathbones Group Plc is meanwhile one of the UK's leading providers of investment management services for individuals, charities and professional advisors, managing £64.7 billion ($79.68 billion) of assets as of 5 April 2022.