Surveys
Not Just Hype: Institutional, Retail Investors Smile On Cryptos – Study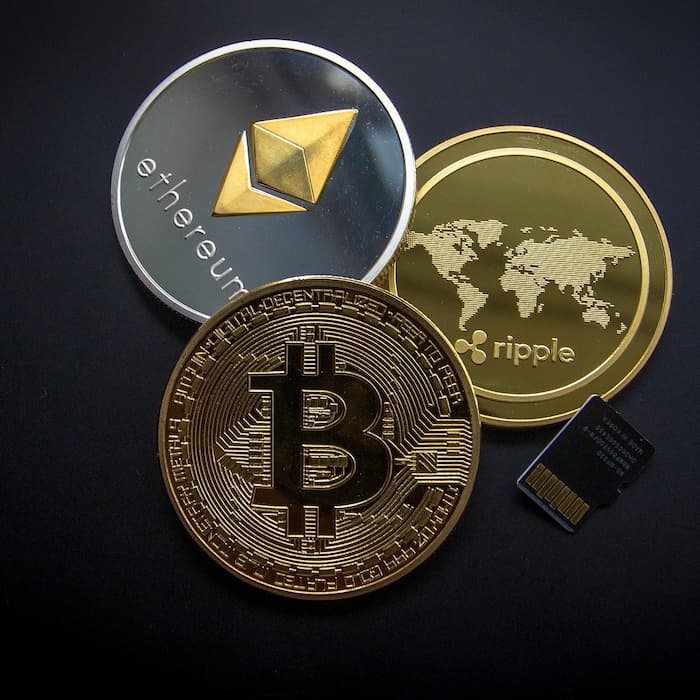 A survey by a cryptocurrency exchange finds - perhaps unsurprisingly - that respondents are upbeat about the growth of such digital assets when compared with those of a more traditional kind.
A survey of more than 28,615 people – including 5,502 senior investment decision-makers – shows that the noise around digital assets such as cryptocurrencies and tokens isn't just hype. A large majority think that cryptocurrency investments will rival many traditional assets in coming years.
The study, from cryptocurrency exchange Bitstamp, finds that 70 per cent of institutions are very likely to recommend crypto as an asset class, while 71 per cent of institutional respondents have "high trust" in crypto as an investment.
The data comes from a survey of more than 28,615 respondents – including 5,502 senior institutional investment strategy decision-makers and 23,113 retail investors – from 23 countries across North America, Latin America, Europe, Africa, the Middle East, and Asia-Pacific.
The findings will add to the sense that digital assets are becoming increasingly mainstream, as seen by the interest shown of large financial institutions such as BNY Mellon, JP Morgan, Guggenheim Partners, Morgan Stanley, Bordier Goldman Sachs and Julius Baer. Outside the banking and finance sector, Tesla, the electric car firm led by maverick entrepreneur and space flight tycoon Elon Musk, is among the most high-profile players in bitcoin.
Crytocurrencies such as bitcoin have benefited from worries that state fiat currencies are being devalued by massive central bank quantitative easing as a response to the Covid-19 pandemic, as well as the QE splurge after the 2008 financial crisis. Digital assets also benefit from their perceived security and the speed of the underlying distributed ledger technology called blockchain.
More popular
Some 80 per cent of institutional respondents believe that crypto will become more popular as an asset class – potentially overtaking traditional investment types such as stocks, shares, and savings accounts.
"In the last few years, cryptocurrencies have moved from the outskirts of the financial ecosystem to find themselves front and centre of mainstream investing, with many of the largest trading venues in the world now catering to both retail and institutional crypto needs," Julian Sawyer, CEO of Bitstamp, said. "We've seen interest propel in the years since the pandemic, and crypto is now part of the wider conversation in global macroeconomic matters."
Some 72 per cent of respondents said that they will increase investment in cryptocurrency, and 32 per cent want to add more crypto investments into their portfolio.
Perhaps, even more strikingly, given the relative novelty of cryptos, the reports said that 71 per cent of institutional respondents see crypto as trustworthy; with just 20 per cent saying that it is not.
Trust in crypto is behind some more traditional investment types, such as property (82 per cent), and shares and stocks (80 per cent) – but the current level of trust indicates greater universal adoption of crypto in mainstream investing.
Other investment vehicles in the decentralised finance ecosystem also show strong levels of trust despite their relative infancy – with stablecoins, non-fungible tokens, and blockchain networks seeing their levels of trust go above 60 per cent. (This news service has examined elements of the digital assets universe here.)
Developed and emerging
Globally, trust in crypto is primarily seen in developing countries, where trust in the traditional financial system is low. For example, in emerging markets, 82 per cent say crypto is more trustworthy than stocks and shares, and ISAs, which sees trust levels at 80 per cent.
Responses from Latin America show crypto as the third most trusted investment vehicle for institutional investors (81 per cent) – just behind basic savings accounts (83 per cent) and property (88 per cent).
Developed financial markets such as the US, UK and EU, demonstrate a more conservative approach to crypto, with 63 per cent of respondents stating that they trust stocks and shares (77 per cent) and high-return/notice period savings accounts (71 per cent) before crypto.