Financial Results
Deutsche Reports Big Private Bank Profits Gain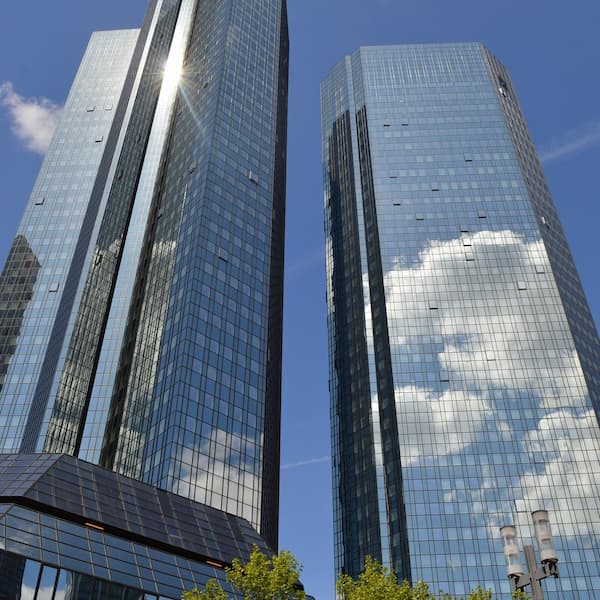 The lender, which operates in many countries, reported a broadly robust set of figures for its private banking business in Q1, shrugging off some difficult market conditions.
Deutsche Bank yesterday reported that its private banking pre-tax profit in the first three months of 2022 surged by 54 per cent year-on-year to €419 million ($444.5 million), with net revenues rising 2 per cent to €2.2 billion.
The Frankfurt-listed lender said the cost/income ratio of its private bank was 77 per cent at the end of March this year.
Revenues in the private bank for Germany were up 1 per cent, while the international private bank grew revenues by 4 per cent over the prior year quarter. Net new business volumes were €13 billon – predominantly net inflows into investment products of €9 billion and net new client loans of €3 billion – which it said were expected to contribute to revenue growth in future quarters.
In its results, Deutsche Bank highlighted what it is doing in the field of environmental, social and governance (ESG)-related investments. At the private banking arm, it said ESG assets under management rose by €4 billion, while new ESG client lending stood at €1 billion, raising the private bank's cumulative ESG total to €50 billion.
Russian exposures
Along with peers such as Credit Suisse, the bank continued to illustrate its Russian exposures, a situation highlighted by the West's imposition of sanctions on Moscow after the invasion of Ukraine.
Deutsche Bank said that it continued to cut its Russian credit exposures during the quarter. For example, its gross loan exposure was cut by 5 per cent to €1.3 billion. Net loan exposure fell by 21 per cent to €500 million during the quarter. Additional contingent risk was cut by 35 per cent to €1.0 billion.
Group results
The whole of Deutsche Bank, covering all divisions, logged pre-tax profit of €1.7 billion for the first quarter of 2022, up 4 per cent year-on-year. Post-tax profit rose 18 per cent to €1.2 billion, the highest quarterly post-tax profit since 2013. This result was achieved despite a 28 per cent increase in Deutsche Bank's annual bank levies to €730 million, recognised in the first quarter, it said.
Profits rose at the corporate bank, investment bank and the asset management business during Q1 from a year before, Deutsche Bank added.
Shares in Deutsche Bank were down about 3.84 per cent at around 13:00 German time, at €9.73 per share. Some reports (CNBC, 27 April) noted the bank's warnings of cost pressures ahead.
The Common Equity Tier 1 capital ratio – a standard international measure of a bank's capital buffer – was 12.8 per cent at the end of March, versus 13.2 per cent at the end of 2021.