People Moves
Who's Moving Where In Wealth Management – Crestbridge, Russell Investments, HSBC Asset Management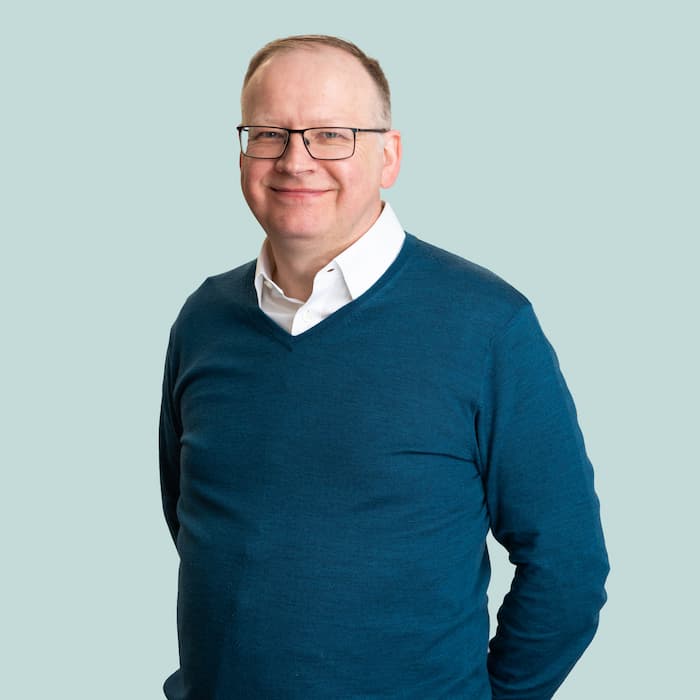 The latest wealth management moves and appointments in the UK, rest of Europe, Middle East and other select locations.
Crestbridge
Crestbridge has appointed Barry Hindmarch (pictured) as director and head of real estate UK to strengthen the firm's real estate services team.
Based in London, Hindmarch will be responsible for leading Crestbridge's real estate business and for managing and evolving its services.
With more than 25 years of experience across the UK and international real estate, he specialises in real estate finance and has significant expertise in fund management and outsourcing, having managed teams in the UK and across Europe. Prior to joining Crestbridge, Hindmarch was head of UK, Channel Islands, and Ireland for one of the top five fund administrators globally, where he was responsible for establishing oversight and reporting on real estate as a specialist service. Before this, he was director of real assets (alternative investments) at one of the world's largest asset managers where he managed the finance team for open and closed-ended EMEA real estate funds.

"Barry brings with him not only considerable technical expertise but also vast experience of working with some of the biggest global names in the international real estate environment and will play a vital role in leading and driving forward our UK real estate business," Michael Johnson, group head of institutional services, Crestbridge, said.
The firm's real estate services team provides support to asset managers including managing the administrative, accounting, reporting, residency, and governance needs of a broad range of real estate structures throughout their lifecycle.
Russell Investments
Multi-asset manager Russell Investments has appointed Gavin Anderson as director, private markets.
Based in London, Anderson will report to Chris Davies, head of UK distribution, and will work with Michael Steingold, investment director, private markets. He will be responsible for developing Russell Investments' private markets business for wealth managers, private banks, and family offices.
Anderson joins from Scottish-based family office Chroma Ventures where he was investment director. Previously, he was an investment manager at a UK mid-market private equity firm. He has more than 10 years of investment industry experience, with a focus on alternatives and private investments at asset managers, investment banks and 'Big Four' accounting firms' deal advisory groups.
"We are seeing increased demand for private market assets in sophisticated investors' portfolios, particularly from wealth managers, family offices and private banks. Russell Investments' private markets business has seen strong growth and Gavin's extensive knowledge in this sector will enable us to consolidate and expand our client reach while developing new solutions to meet investor demand," Chris Davies, head of UK distribution at Russell Investments, said.
With five decades of experience in private markets, Russell Investments forged a strategic partnership with private markets specialist Hamilton Lane. Russell Investments' private markets business has experienced significant momentum in recent years in line with increased client demand, the firm said in a statement. In partnership with Mediobanca Private Banking, the firm has developed private markets programmes providing Italian investors access to private equity, private debt, real assets, and venture capital through a range of strategies.
The firm operates in 32 countries and manages around £251.6 billion ($332 billion) for clients in 32 countries.
HSBC Asset Management
HSBC Asset Management has appointed Fatima Hadj as climate investment strategist, and Laëtitia Tankwe as head of sustainability implementation and assurance.
Based in London, Hadj will report into Stuart Kirk, global head of research and responsible investments. In the newly-created role, she will lead HSBC AM's climate change strategy.
Hadj has more than 20 years' experience in scaling businesses across financial services and in supporting businesses to consider ESG factors from a risk and impact perspective. She has served in several senior roles in the banking and asset management industry, including Tikehau Capital, Standard & Poor's, and Moody's. Hadj has been chair of the committee for ESG integration in securitised products at the Principles for Responsible Investment since its creation, and is a member of the steering committee of the new collaboration between the PRI and the UN Environment Programme Finance Initiative on bank loans and related products.
"Fatima's role is an important next step as we focus on climate change mitigation in investments. Her 360-degree view of the market and her previous experience will be instrumental in enabling us to be a leader in this area," Stuart Kirk, global head of research and responsible investments at HSBC AM, said.
Based in Paris, Tankwe reports to Erin Leonard, head of sustainability. In this newly-created role, she will focus on creating and delivering market-leading assurance frameworks for HSBC AM's sustainability commitments to customers and industry partners. She will also coordinate some of the firm's external industry activities.
Before joining HSBC AM, Tankwe was responsible investment advisor to the president of the French public sector pension scheme, Caisse des dépôts Group. Prior to this, she served in advisory, consultant and analyst roles at Banque Populaire Méditerranée, BPCE, Secafi, Batirente and BNP Paribas. Within sustainability, she worked at board level on the UN PRI and FrenchSIF, as well as being a member of the Climate Action 100+ steering committee.
"We are embedding the highest standards for sustainable investing across our value chain. Laëtitia will help drive the development of our sustainable investment activities and ensure that we deliver on our net-zero commitments, and curbing climate change. Her extensive experience with industry partners will also ensure that we have a leading role in driving the transition," Erin Leonard, head of sustainability at HSBC AM, said.