Banking Crisis
Summary Of Banks' Exposures To Russia, Local Presences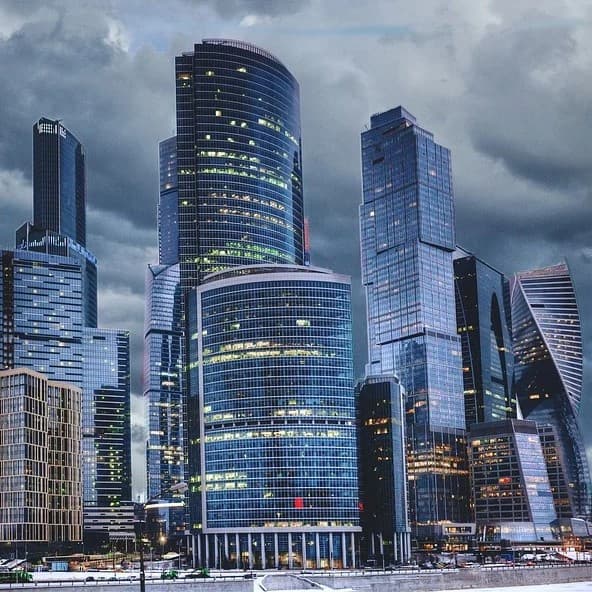 Here is what we know at the moment about banks' exposures to Russia in terms of loans and other investments. Some banks, such as JP Morgan and Goldman Sachs, are pulling out.
A number of major banks have set out their risk exposures to Russia, and investment stakes in Russian assets, following the country's invasion of Ukraine. Here is a summary:
Deutsche Bank
Deutsche Bank has reiterated that it has "substantially" cut its Russian exposure since 2014, taking the same course as a number of banks spelling out how much they are being affected by the country's actions.
"As we have repeatedly said, we condemn the Russian invasion of Ukraine in the strongest possible terms and support the German government and its allies in defending our democracy and freedom," the Frankfurt-listed lender said in a statement late last week.
"Deutsche Bank has substantially reduced its Russian exposure since 2014. Like some international peers and in line with our legal and regulatory obligations, we are in the process of winding down our remaining business in Russia while we help our non-Russian multinational clients in reducing their operations. There won't be any new business in Russia," it said.
As stated earlier in March, Europe's largest bank said that it supported the German government's actions and would fully implement the sanctions and other measures imposed. "Within this framework, we continue to support our clients globally, including with respect to their Russia and Russia-related activities. Most of our clients with Russian operations or requirements are European or multinational corporates who are currently adapting their business activities in the country. We are monitoring the situation closely and may adapt our approach as appropriate. We have reduced our exposure to Russia significantly over recent years and the risks are well contained."
Societe Generale
Its exposure to Russia is limited at 1.7 per cent of the group's total exposure – €18.6 billion at 31 December 2021, of which €15.4 billion is accounted for at its subsidiary Rosbank. In 2021, activities located in Russia generated 2.8 per cent of SocGen's net banking income and 2.7 per cent of group net earnings.
"The group is extremely prudent and selective in the conduct of its activities in Russia and its priorities are focused to reduce its risks and preserve its subsidiary's liquidity, while maintaining diversified deposit inflows," the French bank said. The bank said it had a Common Equity Tier 1 ratio of 13.7 per cent at the end of 2021.
JP Morgan
The bank is leaving Russia, as reported here. At the time of writing, the firm does not appear to have spelled out its exposures.
Goldman Sachs
The bank is leaving Russia and winding down operations there. At the time of writing, the firm does not appear to have spelled out its exposures.
Citigroup
Citigroup has the biggest presence of US banks in Russia, with a total exposure of almost $10 billion as at the end of last year (source: The Street).
Before Russia's attack on Ukraine, Citigroup was planning to sell its consumer banking division in Russia – it has been spinning off such businesses in Mexico and Asia as part of a global restructuring and pivot towards areas such as wealth management.
Credit Suisse
The bank said that it had SFr848 million ($914.8 million) in net Russia credit exposures as of the end of 2021. Switzerland's second-largest bank said its exposure to the country was "well-managed." The Zurich-listed lender has set out details on Russia's exposures as part of its annual report.
Explaining its net credit exposure figure, the bank said that this included derivatives and financing exposures in the investment bank, trade finance exposures in the Swiss Universal Bank and Lombard and other loans in international wealth management. These net exposures have been reduced since the end of 2021. Net assets held in the bank's Russian subsidiaries, JSC "Bank Credit Suisse (Moscow)" and LLC "Credit Suisse Securities (Moscow)," totalled SFr195 million as of 31 December 2021. Country credit risk exposures to Ukraine or to Belarus were not material as of 31 December 2021.