M and A
US-Based ALTSMARK Buys European UHNW Solutions Provider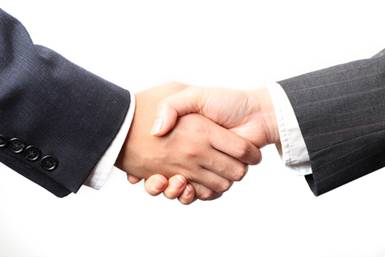 The rise of firms such as ALTSMARK in the US and Finlight in the UK shows how the wealth industry has generated increasing demand for solutions for alternative assets, private markets, and more sophisticated investment offerings. To that end, technology needs to keep pace.
ALTSMARK, the US-based private capital portfolio management and services provider for the wealth management industry, has bought Finlight, an ultra-high net worth solutions provider located in the UK.
The two firms' technology is being integrated and a consolidated platform should be ready by the summer of this year, ALTSMARK said in a statement this week.
Finlight's founder and chief executive, Jean-Bernard Tanqueray, will be general manager for Europe and the Middle East. Finlight employees will be an integral part of the new company and will provide local support, training and operations in the UK and Europe, which will be fully GDPR-compliant, ALTSMARK said.
"We are excited to be bringing the Finlight team in, expanding our European presence. They have done a great job on cross-asset class consolidation and reporting, developing cutting-edge natural language processing solutions," Brian Shapiro, ALTSMARK founder and CEO said. "The combined technologies will power the first ever drop-n-drag alternative fund statement and notice reading tool right onto the desktops of our clients.
"ALTSMARK is ideally positioned to provide wealth firms, private banks and trust banks with the investment management software they so desperately need to power their private capital market initiatives. Finlight's unique NLP technology combined with ALTSMARK capabilities empowers us to tackle future growth opportunities." Natacha Beaumont, of Beaumont Wealth, a Belgium-based family office, Finlight client, and board participant, said.
The acquisition – financial terms were not disclosed – comes at a time when investment in the private markets space by wealth managers, family offices and other sources continues to be strong. The inflows are driven by a desire for yields available from relatively illiquid assets when those from liquid stocks and government bonds have been hit by ultra-low central bank interest rates. A secular shift towards firms staying private for longer, or not listing on public markets at all, has also driven the supply side of the private markets growth story.
ALTSMARK has told this news service that wealth advisors that lack access to private markets will lose business. An issue has been delivering timely, reliable and easy-to-understand reports to clients about such markets, given all the complexities of internal rates of return, capital calls, and other features. A number of firms, such as Private Client Resources compete in the space for delivering such information.
"This is an obvious partnership for rolling out our alternative investment solutions and services globally. We share a common vision of the importance of private capital in the broader wealth management market," Tanqueray, founder and CEO of Finlight, said. "ALTSMARK has solved the core challenges surrounding the pre- and post-trade complexities of alternative investments, including all-in-one hedge fund, private equity, venture capital and real estate support, coupled with high fidelity aggregation of data at scale. For Finlight, the opportunity to partner in developing a one-of-a-kind global alternative wealth platform was too compelling to pass up."