Reports
Net Income, AuM Rises At BNY Mellon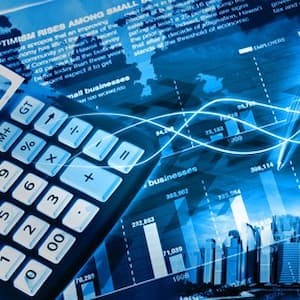 The US financial services group, which chalked up a rise in wealth management revenues and assets in this side of the business, also gained from a year before in Q4.
BNY Mellon this week reported net income applicable to common shareholders of $822 million for the fourth quarter of 2021, rising 17 per cent year-on-year.
Assets under management stood at $2.4 trillion at the end of December 2021, rising 10 per cent year-on-year as a result of higher inflows and market levels, the US-listed group said in a statement. Assets under custody and administration rose 14 per cent to hit $46.7 trillion.
Wealth management revenues stood at $311 million, rising 13 per cent year-on-year. Wealth management total assets rose 12 per cent to $321 billion from a year before.
"We made significant progress towards advancing our strategic priorities and growth agenda, and we delivered solid and improved financial results," Todd Gibbons, chief executive, said.
"Three broad themes really stood out: Our outstanding sales performance and improved broad-based organic growth, the number of innovative products and solutions that we're bringing to the market across our businesses, and our enhanced effectiveness in delivering the full breadth of securities services, market and wealth services, and investment and wealth management with better, more holistic solutions for our clients."
"Full-year EPS [earnings per share] of $4.14 was up 8 per cent year-over-year as the benefits of a supportive market backdrop and a benign credit environment together with our meaningfully improved organic growth more than offset the stiff headwind of lower interest rates. Having started 2021 with a significant amount of excess capital combined with our strong capital generation throughout the year allowed us to return $5.7 billion – or 160 per cent of earnings – to our shareholders through common dividends and share repurchases," he said.
Pershing, the business providing custody and other specialist services to financial institutions including wealth managers, logged $553 million in total revenues for Q4, slipping 2 per cent on a year before.
The group said the Common Equity Tier 1 ratio – an important measure of a bank's capital buffer – stood at 11.1 per cent at the end of December.