M and A
Deals Of The Day: The Latest In Wealth Management M&A - Liontrust, Majedie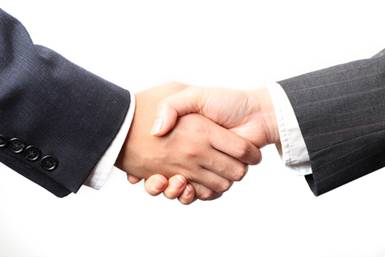 The latest transactions in the wealth management industry around the world.
Liontrust, Majedie
London FTSE 250-listed Liontrust is to acquire Majedie Asset Management, in a tie-up worth up to £120 million ($158.8 million) which shows that consolidation is in the air in the sector.
The initial payment is £80 million plus an additional deferred consideration of up to £40 million, including excess net asset value.
The acquisition, announced yesterday (source: Daily Business Group, 7 December), is reportedly made up of £97 million in new shares and up to £23 million in cash, with the deal due to complete next April.
It will see Liontrust's assets under management increase by £5.8 billion to more than £42.3 billion, significantly boosting its value in the institutional market. Last year, it bought Architas Advisory Services and Architas Multi-Manager from Axa.
On completion of the new deal, Majedie's fund management team will be renamed the Liontrust global fundamental team. It will still be headed by James de Uphaugh, chairman and chief investment officer of Majedie Asset Management. Rob Harris, Majedie's chief executive officer, will join Liontrust as head of global institutional business.
The companies said there was a "strong cultural alignment" between them. John Ions, chief executive of Liontrust, said the company wanted to increase its investment capability and client service credentials, adding: "Majedie is an important acquisition for Liontrust because of its strong presence and reputation in the institutional market."
Pointing to the quality of Majedie's institutional mandates and its appointment by the Edinburgh Investment Trust in 2020, he said: "Given the growing demand from institutional investors for global equity managers, we believe we can expand this client base further for the Majedie investment team, as well as take advantage of Majedie's institutional expertise."
Rob Harris, chief executive officer of Majedie, said: "We have worked hard to build an enviable performance track record spanning almost 20 years, and the acquisition by Liontrust provides a compelling strategic and cultural fit, with a deeply ingrained focus by both firms on rigorous investment processes, a commitment to responsible capitalism and first-class client service."
He said that existing clients' investments and the service they receive would be unaffected, adding: "We are now focused on ensuring there is a seamless transition to Liontrust over the next few months and a strong foundation from which to continue to deliver for clients over the years ahead."
Liontrust's AuMA (assets under management and advice) were £36.5 billion at close of business on 26 November 2021. Majedie's AuMA were £5.8 billion at close of business on 30 November 2021.