People Moves
Janus Henderson On ESG Hiring Spree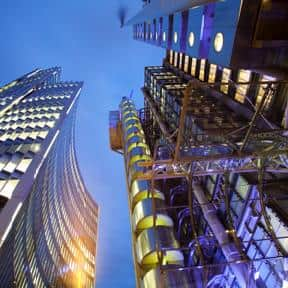 Janus Henderson has made a raft of hires as it establishes a specialist "technical ESG hub."
In further signs of managers moving toward sustainable alignment, Janus Henderson Investors has made six hires in its environmental, social and governance investment team.
Arguably, London is ahead on competing with financial centers in developing ESG talent and raising expectations. Five of the six joining Janus Henderson will be London based. Dan Raghoonundon is joining as ESG research lead; Charles Devereux as ESG research analyst; Olivia Jones as junior ESG research analyst; Jesse Verheijen as ESG data analyst; and Bhaskar Sastry as ESG content manager. Blake Bennett will join in a new governance and stewardship role based in the US in Denver.
The team is led by global head of ESG Investments Paul LaCoursiere in London. The active investment manager, which manages $420 billion gobally, said the raft of new hires will help support LaCoursiere in driving ESG integration and practices across its business and strategies.
The group has also recently reassigned staff internally to expand ESG coverage. In June, Adrienn Sarandi moved from an ESG role in fixed income to take up a newly-created role as head of ESG strategy and development, and two more have been promoted internally to ESG research analyst roles. The investment manager says it plans to hire more personnel for stewardship and governance positions in the next few months.
The momentum is typical among firms jostling for ESG research and data talent; the field is one of the hotter pipelines drawing younger graduates into finance, who want social and sustainability values reflected in their professional lives.
Commenting on the appointments, LaCoursiere said the team is following an "ambitious strategy" to evolve ESG integration and support investors with data, tools, analytics and reporting. "These appointments represent a big step forward in delivering this goal," he said.
Raghoonundon is returning to the firm as research lead after finishing a PhD in finance at the Rotterdam School of Management. He was previously portfolio manager in the firm's emerging markets equities team. In the new role, he will help establish a hub of ESG technical expertise responsible for contributing to portfolios across equities, fixed income and multi-asset.
Devereaux was formerly an ESG sector analyst in investment management at Aviva Investors, and Jones worked as an ESG analyst at sustainability and climate consultancy Kukua. In their new roles, both will be conducting thematic industry and sovereign research across all asset classes, with a particular focus on equity and credit analysts and portfolio managers, the group said.
Verheijen was also from Aviva, where he spent the last two years as a data scientist and before that as a senior risk consultant at EY. Sastry is joining from State Street Global Advisors where he spent two years as an ESG content specialist.
In the Denver office, in a newly-created stewardship role, Bennett will support the group's investment teams globally, focusing on governance matters, including voting, analysis of environmental and social issues, and fostering corporate engagement, the firm said.
Bennett, who was previously an operations and policy analyst in Oregon's Department of Environmental Quality, gained his PhD from Johns Hopkins University in environmental health sciences.