Legal
When HNW Individuals Take Extreme Acts Over Assets In Divorce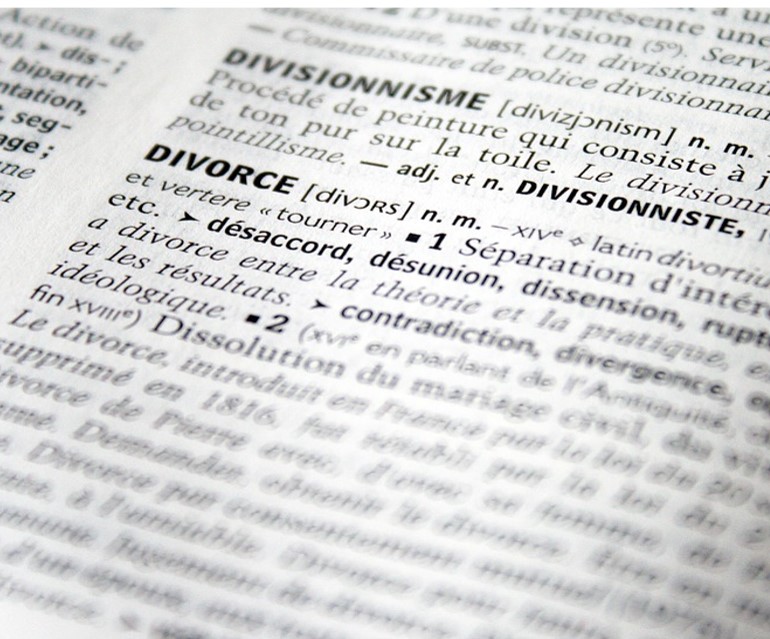 The author of this article examines a case pitting a diamond dealer and former wife. Given the scale of the wealth, its source is likely to have more impact on the final outcome, the writer agues.
As part of a continuing series of commentaries on high net worth divorce cases and their implications, we carry this guest article from Anita Mehta, barrister at 4PB in London. This article focuses on when a spouse takes possessions and declines to return them, and what steps parties can take to resolve the matter. It also reflects the status of London as a legal centre for international couples going through marital disputes.
We are, as always, pleased to share these views with readers. Please respond and jump into the conversation. The usual disclaimers apply to views of guest contributors. Email tom.burroughes@wealthbriefing.com and jackie.bennion@clearviewpublishing.com
If your spouse takes your possessions and refuses to return them, you can apply to court for "delivery up" of your goods. However, in advance of the court resolving financial remedy applications pursuant to divorce, it may well be that the court considers determination of the ownership of goods is best left to substantive proceedings.
This is certainly what occurred in respect of Ms Khayrova's application in May 2021 for delivery-up of goods worth millions of pounds against her husband, Mr Dmitry Tsvetkov, multi-millionaire diamond dealer. Ms Khayrova, who is a former model and whose father is a member of Putin's ruling party, sought the return of valuable possessions which the couple enjoyed, including cars, jewellery (some pieces by Cartier), and works of art. There were also cross-applications before the court by Mr Tsvetkov for delivery up of his passport, which he said Ms Khayrova had retained.
This ongoing case is a prime example of the difficulties and costs amounted when HNW individuals take such extreme steps. It is a lesson for all practitioners, and private wealth practitioners who should be keeping a close eye on how this case plays out in order to advise future clients.
Ms Khayrova's case, in short, was that she had invoices proving that she had paid for the items and that they belong to her alone, whereas her husband denied this was the case and argued that it was not as simple as that. Perhaps unsurprisingly, the judge considered that "there are divorce proceedings that will decide how the family property is distributed" and he dismissed Ms Khayrova's application. That does not, however, mean that Ms Khayrova will not achieve the return of these assets in the final divorce settlement. It is simply that the judge did not want to be drawn on dealing with these applications separately. As far as we are aware, the couple have not signed a pre-nuptial agreement, therefore all of their assets will fall to be considered in the ensuing divorce proceedings. Plainly determining who should retain valuable assets will fall into those proceedings. It may be that one or other of the parties physically paid for items but that is unlikely to be determinative if the items were purchased with family money.
Do not let the fact that the court did not make orders in this case give you the impression that the court will not make far-reaching orders in respect of possessions when required. As recently as July 2020, in another case involving Russian oligarchs, the High Court made an order that Temur Akhmedov deliver up his computers and electronic devices so that they could be searched to locate assets in order for the court to enforce an order the court had made against his father in his parent's divorce. When Temur failed to comply with the order, the High Court granted a search order, which led to the recovery and seizure of multiple electronic devices. Thus, when the court does make these draconian orders - the court will enforce them - whether the respondent willingly complies or not.
The judge also dismissed Mr Tsvetkov's application for delivery up of his passport, although for a different reason. Namely that Ms Khayrova said that she did not have the passports and it not being clear where the passport was. Of course, had Ms Khayrova accepted it was in her possession, a different order may have been made.
This early skirmish is perhaps indicative of how this divorce is going to be run, but these orders are unlikely to have an impact on the final outcome. It is understood that Mr Tsvetkov intends to argue that he created all of the couple's astonishing wealth and that this should be taken into account in the final outcome. That wealth includes a property portfolio of a £22 million ($33.33 million) Surrey mansion, five flats in London worth £18 million in total, properties in Cyprus, and a £2 million penthouse in Dubai.
Given the scale of the wealth, its source is likely to have more impact on the final outcome than who paid for particular items during the marriage, so this will be one to watch.