Real Estate
UBS, Invesco Partner To Provide UHNWIs Real Estate Offering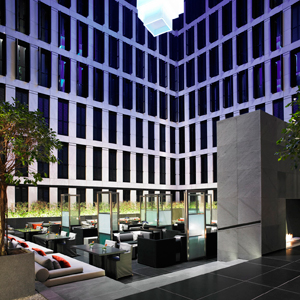 The partnership with Inveso is intended to widen the spectrum of real estate investments for private clients.
Invesco Real Estate and UBS Global Wealth Management have joined forces to provide a "bespoke" global real estate mandate for UBS's wealth management clients in response to growing appetite.
Invesco and UBS already collaborate on investment solutions but the partners say that the programme is the first to broaden Invesco's real estate portfolio beyond institutional clients.
The platform offers UBS private clients exposure to institutional-quality global real estate, diversified across sectors and geographies, the groups said.
Invesco's holdings currently combine $63 billion in direct real estate and roughly $20 billion in listed real estate, with close to 600 in the global team.
"The offering has been structured specifically for UBS and its clients with a view to delivering a stable, attractive level of income over the long term," Invesco president and CEO Marty Flanagan said.
Head of global investment management at UBS, Bruno Marxer, said the deal would provide clients with the best of what UBS has to offer plus "exclusive access" to leading partner solutions. "This allows them to gain exposure to unique and attractive investment ideas in tune with pivotal market trends," he said.