WM Market Reports
Global Wealth Grows; Firms Must Seize Revenue Growth Opportunities - BCG Report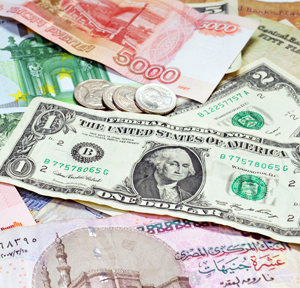 In one of the main annual wealth management reports, Boston Consulting Group casts its eye on the growth of the sector including metrics such as industry penetration, or "share of wallet".
North America, Asia and Western Europe will continue to be the main drivers of global financial wealth in the next five years, with the total standing at $250 trillion in 2020, according to the annual survey of global trends by Boston Consulting Group. The report also notes that there is still big potential for firms to expand revenues and share of wallet.
Between 2020 and 2025, the three regions will make up 87 per cent of new financial wealth worldwide. Within that figure, $25 trillion will come from North America, $22 trillion from Asia and $10 trillion from Western Europe.
Despite this rosy scenario, in its Global Wealth 2021 report BCG said that wealth managements need to view developments through the lens of revenues, because the picture is more challenging. Today, Asia has low levels of wealth management penetration (aka "share of wallet"). North America dominates, with firms having generated $150 billion of revenues in 2020, makes up almost two-thirds (64 per cent) of the global total ($235 billion). Western European firms stood in second place (18 per cent of revenues), and Asia lagged, at 12 per cent, or $28 billion.
When measuring how much wealth managers oversee as a share of potential business in a region, the report said that West European firms have the biggest penetration, at 63 per cent; Latin American firms have 58 per cent and Eastern Europe and Central Asian firms have 47 per cent. North American firms have a 44 per cent share of wallet, while Asia (excluding Japan) had 39 per cent, and Japan has 26 per cent. In the Middle East, the share is 37 per cent.
Among the various takeaways of the report is a focus on "real assets" (real estate, businesses, etc). The report said financial wealth accounted for $250 trillion (52 per cent) of global wealth in 2020. But real assets effectively doubled the size of the pool.
Led primarily by real estate ownership, these assets generated $235 trillion, or 48 per cent of total global wealth.
Asia (excluding Japan) has the largest concentration of wealth in real assets, comprising 64 per cent of the regional total ($84 trillion), followed by Western Europe (55 per cent, $64 trillion). In North America, real assets account for just 28 per cent of the region's wealth, with the remaining 72 per cent, or $111 trillion, in financial assets.
BCG noted that real assets tend to make up the preponderance of overall wealth (63 per cent) in growth markets. The reverse is true in mature markets. There, financial assets are responsible for a larger share of wealth (59 per cent). The report said that this is due to several factors: mature countries have well-established financial markets that are easier for individuals to access; they also have stable currencies that encourage wealthy people to maintain holdings in cash, deposits, securities, and other liquid assets.