People Moves
Who's Moving Where In Wealth Management? - Coutts, ABN AMRO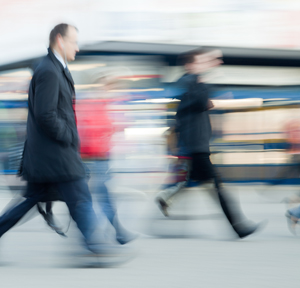 The latest senior moves in wealth and asset management from across Europe and the UK.
Coutts
Coutts has appointed Sharmila Nebhrajani as a non-executive director. She is a biomedical scientist and chartered accountant, has extensive senior experience across a breadth of industries including media, technology, healthcare and not-for-profit agencies.
Nebhrajani's NED portfolio includes chairman of the National Institute for Health and Care Excellence (NICE), which is a Secretary of State appointment by the British government, as well as roles with Severn Trent plc and ITV plc.
The private bank said that Nebhrajani's technology, industry, government and charitable experience would strengthen its ESG credentials – a hot topic for banks at the moment.
Nebhrajani will take up the role from this November, subject to regulatory approval. She will be taking over from Francesca Barnes as chair of the Coutts audit and risk committees. Nebhrajani performs a similar role for National Savings & Investments, appointed by the Chancellor of the Exchequer.
ABN AMRO
ABN AMRO, the Netherlands-based bank, has confirmed that Lars Kramer has been appointed as chief financial officer, after having received approval by the European Central Bank. The bank's initial statement on Kramer's appointment was made in February this year.
Kramer's appointment is for a term of four years, ending at the closure of the annual general meeting in 2025, the bank said in a statement.