People Moves
Who's Moving Where In Wealth Management? - HSBC, Quadriga Asset Managers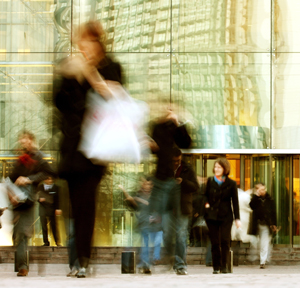 The latest senior moves in wealth and asset management from across Europe and the UK.
HSBC
HSBC Asset Management has appointed Jasvir Virk as business development director for its UK institutional team. Jasvir, who is based in London, will report to Maria Ryan, head of institutional sales UK, Middle East, North Africa and Nordics.
With more than 20 years' experience in the industry, Virk will be responsible for broadening and deepening the firm's relationships with UK institutional investors.
Prior to this, Virk was at BlackRock, holding the slot of senior director and member of the UK institutional business. Before that, she was head of client relations for Europe at PineBridge Investments. She has also at worked Goldman Sachs Asset Management.
Quadriga Asset Managers
Madrid-based Quadriga Asset Managers has appointed Christian Thum and Jarkko Matilainen to its team and board.
Thum, a German national, is joining as senior portfolio manager equity long/short opportunities based in Madrid and brings more than 25 years of investment and senior leadership experience across London, Frankfurt, and Zurich, including Solomon Brothers, Goldman Sachs and Merrill Lynch. QAM said that Thum will help drive its investment solutions business, expanding into global equity markets.
Matilainen, a Finnish national, is joining as a board member for its Luxembourg SICAV from Helsinki. He brings more than a quarter century of investment and senior leadership experience in risk management, hedge funds, and ESG. Prior to co-founding NorthPeak Governance in 2018, he was a portfolio manager and head of hedge funds at Varma Mutual Pension Insurance, one of the largest hedge fund investors in Europe, where he had overall responsibility for the team, portfolio and investments. Prior to this, he co-founded Avenir, an equity long/short fund in Helsinki and started his career at Pension-Varma as an economist and strategist.
Last year, Susan Richards and Luca Fedele joined in 2020 and Jorge Peñalba joined the firm in 2018.
Richards, a British national, is chief operating officer, based in Madrid, and has worked in senior roles for more than 35 years, such as JP Morgan. Fedele, an Italian national, is a senior portfolio manager for Quadriga Stable Return UCITS and brings more than 11 years of investment experience in London and Santiago de Chile, including chief investment officer of Banchile Inversiones Alternativas Fund.
Peñalba, a Spanish national, is senior analyst for Quadriga Rho Investments and brings more than eight years of investment and corporate finance experience in London and Madrid.