People Moves
iCapital Expands EMEA Footprint, Pushes Into Asia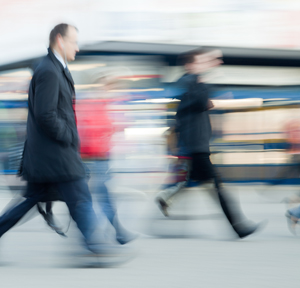 The firm has risen rapidly since it was founded in 2013, highlighting how it makes tapping into private assets easier. It has exploited the surge of interest in asset classes such as private equity in a world of very low interest rates and fewer firms going public.
iCapital Network, the New York-based fintech platform for alternative investments such as private equity, is boosting its international footprint, naming its first Asian leadership hire. It has appointed Edwin Chan as head of client solutions, Asia. Additionally, the firm has named Manuel Faccio as head of client solutions, Europe.
Chan will be based in Hong Kong, where iCapital is opening a new office. Faccio will be based in iCapital's Zurich office where he will drive iCapital's continued growth in the EMEA region, the group said in a statement late last week.
Chan has more than 20 years' experience in financial services, with the most recent decade focused on private markets origination and distribution of private funds in the Asia-Pacific region. He established Probitas Partners' Asian business, where he developed relationships with fund sponsors and institutional investors, including fund advisors, wealth managers and family office investors investing across private equity, private debt, and real assets strategies globally. Previously, he served as a regional business development director for AIG Global Investments' investment products in Asia. Chan began his career in the corporate and investment banking sector with HSBC and Citibank.
Faccio will manage the entire enterprise sales cycle for the EMEA region and promote business development activities with a primary focus on wealth management organisations, banks, and asset managers in Europe. Faccio will report to Marco Bizzozero, managing director, head of international. Prior to this, Faccio spent a decade-long career in investment banking at Deutsche Bank in London. He moved to asset management where he held several senior positions in London and Zurich, most recently as head of coverage for Switzerland and Southern Europe and CEO of Switzerland for DWS Asset Management.
Since iCapital's founding in 2013, the firm has grown to service more than $73 billion in invested capital on its platform, including more than $11 billion from non-US investors. The rise of this firm is part of a "democratisation-of-access" process in alternative investments, in which such platforms purport to make it easier for HNW investors to tap into previously hard-to-enter areas such as private debt, credit and real estate. iCapital's ascent also mirrors the large growth in private market investments, fuelled by illiquid assets typically offering superior yields to stocks and bonds.
According to a forecast by research firm Preqin, assets under management are expected to grow by more than 5 per cent annually in Europe and by 25 per cent in Asia through to 2025.
"Private market investments are highly sought after by wealth managers and their high net worth clients across the globe. As a result, interest in employing iCapital's technology solutions among banks, wealth managers and asset managers has been accelerating across both Asia and Europe," Bizzozero said.