Alt Investments
As Art Market Becomes More "Intangible," How To Prove Ownership?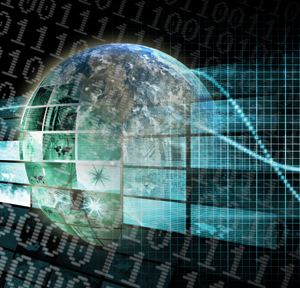 Art portfolios are becoming digital shape shifters, with works paid for in crypto currencies, authenticated using distributed ledger technology, and shared-owned. These forces are bringing far more fluidity into the marketplace and new patrons, as this commentary explains.
With the buying tastes of Millennials coming into their own and non-fungible tokens (NFTs) offering new ways for digital artists to generate value from their work, art as an asset class seems to have grown a new a pair of legs. Although these digital tokens aren't new, they are increasingly being used to prove ownership of digital works and for provenance on secondary markets. Street art and its principal agitator Banksy are also raising legal questions about the ownership of street art. What should a private property owner do if a piece appears on their property overnight? Can they be held liable for any alterations to the piece if it is in their possession?
This commentary from specialists at law firm at Wedlake Bell examines this fast-changing marketplace, where digital works are in high demand and the new patrons are wealthy crypto enthusiasts. The authors are partner Camilla Wallace and solicitor Jack Martin. We welcome such contributions, where the usual editorial disclaimers apply. Email feedback to tom.burroughes@wealthbriefing.com or jackie.bennion@clearviewpublishing.com.
At the end of January one of the last paintings still held in a private collection by Italian Renaissance master Sandro Botticelli was auctioned by Sotheby's for a record $92.2 million. Painted in the late 15th century, Young Man Holding a Roundel is believed to be a portrait of a member of Florence's noble Medici family who were patrons of the artist. Less than two months later, a work far removed from the Old Master sold for $69.3 million. The work was a digital compilation of images, billed as the first "purely digital" work with a unique NFT (non-fungible token) and by an artist who goes by the name of Beeple.
The pandemic has impacted the art market with global sales of art and antiques falling by 22 per cent compared with the previous year, but wealthy collectors seeking an investment have continued to spend huge amounts on art. However, so have the ultra-wealthy Millennials who are tech savvy.
A report by Art Basel and UBS found that 30 per cent of high net worth Millennial collectors spent a minimum of $1 million in 2020 on art, compared with 17 per cent of Boomer collectors. The shift online by art dealers, prominent auction houses and artists during the pandemic attracted these Millennials, who spend much of their time on the internet and have as a result become interested in crypto art.
Beeple's Everydays – The First 5000 Days does not hang on a wall, it is instead crypto art, a digital art piece that is published directly onto a blockchain in the form of an NFT. In simple terms, a blockchain is a digital ledger that keeps a record of transactions while an NFT is a type of digital file that provides authenticity and information on origin and ownership.
Ultra-wealthy Millennials have turned to crypto art as a modern extension of traditional art collecting. Millennial art investors are perhaps more strategic that the Boomers, with many having a focus on art-flipping, with a quick resell in the hope of making a profit. Some are also focused on building a modern-day collection, which is remarkably different to the generations before the Millennials, where an artwork was purchased with cash, we are now using digital coins from private wallets to hold art tokens secured on a blockchain.
One digital art investment platform known as Artcles has recently announced the launch of their new blue-chip art portfolio, appropriately titled "Millennials." The portfolio will be available to investors as share-based ownership using NFTs and is backed by a Swiss-based cryptocurrency called ARTEM. The portfolio will feature artworks by Nina Chanel Abney, Yoshimoto Nara and the coveted Banksy.
On the subject of Banksy, in early March, a blockchain company called Injective Protocol bought a $95,000 Banksy artwork, burned it and broadcast it live on Twitter. The stunt was part of a process of turning the work into an NFT to be sold as digital art, the physical piece being destroyed so that the value of the work moved onto the NFT. The NFT has since sold for 288.69 Ethereum, a type of cryptocurrency or $380,000 being the cash equivalent. The art being destroyed was somewhat familiar, mirroring Banksy himself shredding a piece of his own art live just as the final hammer signalled the end of an auction at Sotheby's in 2018.
Another Banksy that has recently been altered is the mural that appeared on Reading Prison on 1 March. The artwork features a prisoner – possibly resembling famous inmate Oscar Wilde – escaping on a rope made of bedsheets tied to a typewriter. This is the second Banksy to be "vandalised" this year; earlier in February the Valentine's Day mural that appeared on a house in Bristol was defaced with spray paint only hours after Banksy had finished the piece. Both incidents have raised the question as to who owns the unsolicited pieces of street art and possibly in fact whether the works can be vandalised.
In both cases, it is unlikely that permission had been sought from the property owners and the act would therefore equate to criminal damage and may amount to an offence under section 1 of the Criminal Damage Act 1971. Although Banksy's works sell for significant sums, the law does not draw a distinction between great works of street art that have been carefully applied and the casual tagging of a wall. Most home owners would probably be receptive to a Banksy mural appearing overnight on their property, the secondary graffiti on top of this, perhaps not so much, for it is criminal damage to a wall that had prior to that greatly increased in value.
Where a Banksy does appear, the "art" belongs to the owners of the property. In The Creative Foundation v Dreamland Leisure Limited [2015] EWHC 2556 (Ch), the High Court held that a tenant was not entitled to remove a Banksy mural from the wall of its leasehold property and had to deliver the removed piece up to the claimant. In the case of the Valentine's Day mural, the property is rented and the work by Banksy is now part of the fabric of the building and belongs to the freeholder rather than the tenants. Assuming that the owner is physically able to remove the work without causing damage, he can try to sell it and pass good title to a purchaser.
The new purchaser and any subsequent purchaser should take more care with any onward sales. A comprehensive understanding of the history of the work is essential, with more traditional forms of art, the sale can be traced back to the artist himself whereas this is not the case with street art, which can instead be traced back to its original location. Details of the ownership and the right of the owner should be maintained to facilitate any future sales of the street art. If the purchaser were to just take a chance, he could fall foul of the law and be sued by the rightful owner and be prosecuted for handling stolen goods and/or sued for the proceeds for conversion should there be a sale.
Banksy's success can partially be attributed to the same generation that has pushed for a new means of art buying in the form of an NFT, in an age in which Millennials have a smartphone practically implanted in their hand and a photo only a few taps away, street art has spread rapidly.
Looking forward, the buying power and influence of Millennials is only set to grow, as wealth – including art collections – is inherited from their elders. The modern art collector will purchase from multiple channels with art in both tangible and intangible forms, ultimately meaning greater fluidity in the market which will only continue to expand into new forms as Generation Z start to take the lead.