Offshore
Guernsey Trumpets Sustainable Finance, Family Offices Prowess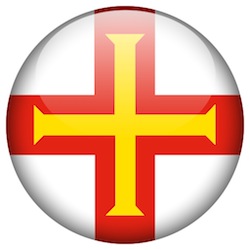 Steady growth
"We've experienced growth of around - the numbers tell us - one to two new family offices per annum over the past three to four years, which is strong and sustainable growth as far as we're concerned," Dr Sloan said.
He was asked if Brexit affected the willingness of family offices to locate in Guernsey?
"It's easy for us to forget our stability against the backdrop of Brexit over the last five years. Because we live with so much stability and security, we can sometimes discount it, but it is quite a juxtaposition with permanent global uncertainty, and it's an incredibly attractive attribute for private wealth," Dr Sloan said.
Staying with geopolitics, Dr Sloan said that mainland China's national security law crackdown on Hong Kong in 2020 had prompted family offices and UHNW individuals there to seek new jurisdictions – such as Guernsey.
"I'll be frank, we've had the interest quite clearly, and Hong Kong is a key area of focus for us. Again, not to sound clichéd, but the attractiveness of legal safety and security, and the sophisticated infrastructure that we can provide is, frankly, quite a potent mix at this time," Dr Sloan said.