Financial Results
Credit Suisse May Log Charge Over Supply-Chain Finance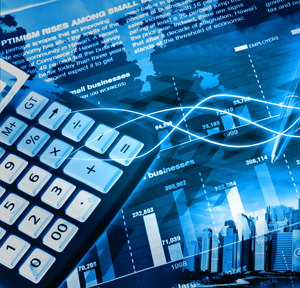 Switzerland's second-largest bank updated markets about its business progress before going into a quiet period ahead of Q1 results. It described the possible impact of its exposure to problems in the supply-chain finance space, which has seen the bankruptcy filing of Greensill Capital.
Credit Suisse yesterday warned that it may report a charge linked to the way in which it has liquidated supply-chain finance funds.
London-based Greensill Capital, a player in what is called supply-chain finance, last week filed for bankruptcy protection. Last week, Credit Suisse Asset Management said it was terminating funds exposed to the sector; Zurich-listed GAM Investments also said it was shutting a fund. In early March, Credit Suisse suspended $10 billion of funds linked to the Greensill business after worries about Greensill's exposure to a single client - UK-based steel magnate Sanjeev Gupta, who is a former Greensill shareholder. The firm has supplied financing to Gupta's GFG Alliance group of companies, which created a metals empire by acquiring failed steel mills and other distressed industrial businesses.
Thomas Gottstein, chief executive of Credit Suisse, said in a trading update that the bank's asset management arm is working with administrators of Greensill Capital, Grant Thornton, and other parties.
"Initial redemption repayments totalling $3.1 billion across the four funds have been made beginning on 8 March 2021. The funds' management companies intend to announce further cash distributions over the coming months, and we will update fund investors accordingly," he said. "With respect to the collateralised $140 million bridge loan made by Credit Suisse to Greensill Capital last year, $50 million has been recently repaid by the administrators of Greensill Capital, reducing the outstanding collateralised loan to $90 million. While these issues are still at an early stage, we would note that it is possible that Credit Suisse will incur a charge in respect of these matters."
Credit Suisse updated the market before entering the close of the period for its first-quarter results on 31 March, scheduled to be announced on 22 April.
"At our 4Q20 results announcement on 18 February 2021, we noted in our outlook statement that Credit Suisse has seen a strong start to 2021. This has continued over the last month, with the group achieving the highest level of income before taxes in both January and February in a decade," Gottstein said.
"Increased year-on-year client activity is also benefitting all three of our Wealth Management-related businesses, led by growth in Global Trading Solutions (GTS), and with particular strength in the Asia-Pacific division, while sequentially net interest income is stabilising and recurring commissions and fees continue to trend up," he said.
"Notwithstanding the continued COVID-19 pandemic, our credit loss experience remains benign, with signs of improvement in the global economy beginning to benefit allowance for credit losses under the current expected credit loss accounting methodology," he added.