People Moves
Who's Moving Where In Wealth Management? - BNP Paribas AM, HSBC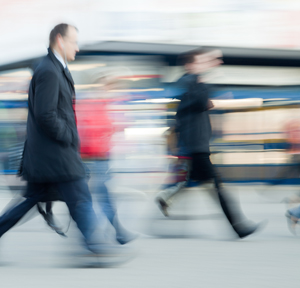 The latest senior moves in wealth and asset management and legal practice across Europe.
BNP Paribas AM
BNP Paribas Asset Management has named Michael Herskovich as global head of stewardship within its "sustainability centre." Herskovich is based in Paris and reports to Jane Ambachtsheer, BNPP AM's global head of sustainability.
Herskovich is replacing Helena Viñes Fiestas, who will be leaving BNPP AM after 10 years to take up a new role as a board member of the Comisión Nacional del Mercado de Valores, the Spanish securities market regulator. She will join the CNMV in Madrid on 1 May.
Herskovich has been BNPP AM's global head of corporate governance since 2009, responsible for implementing its stewardship policy, including proxy voting, issuer engagement and corporate governance analysis. He was a central figure in developing the group's global sustainability strategy, governance and voting policy, ESG ratings and socially responsible investment analysis. He is also a board member of the International Corporate Governance Network, chair of the Corporate Governance Committee of the French Association of Asset Managers and chair of the International Corporate Governance Committee of the Council of Institutional Investors.
The global stewardship team includes Adam Kanzer and Paul Milon, respectively head of Stewardship Americas and head of Stewardship Asia-Pacific, together with Paris-based senior corporate governance analyst, Orsolya Gal.
HSBC
HSBC Asset Management has appointed Michael Stromsoe as head of investor relations for its alternatives business. Based in London, he will report to Steven Ward, head of alternative products.
With over 15 years' experience in marketing and capital raising, Stromsoe will be responsible for working with the firm's institutional and wholesale sales and client servicing teams to define and develop all aspects of client communication and post-sale engagement on alternative products.
Prior to this, Stromsoe worked at Macquarie, where he was responsible for strategic and operational leadership of the marketing and investor services team, supporting Macquarie's global infrastructure and real asset business. Before that, he was head of investor relations and partner at Brevan Howard.
The asset management business oversees $56 billion of client money.