Tax
Paying For The Pandemic: What UK Wealth Managers Might Expect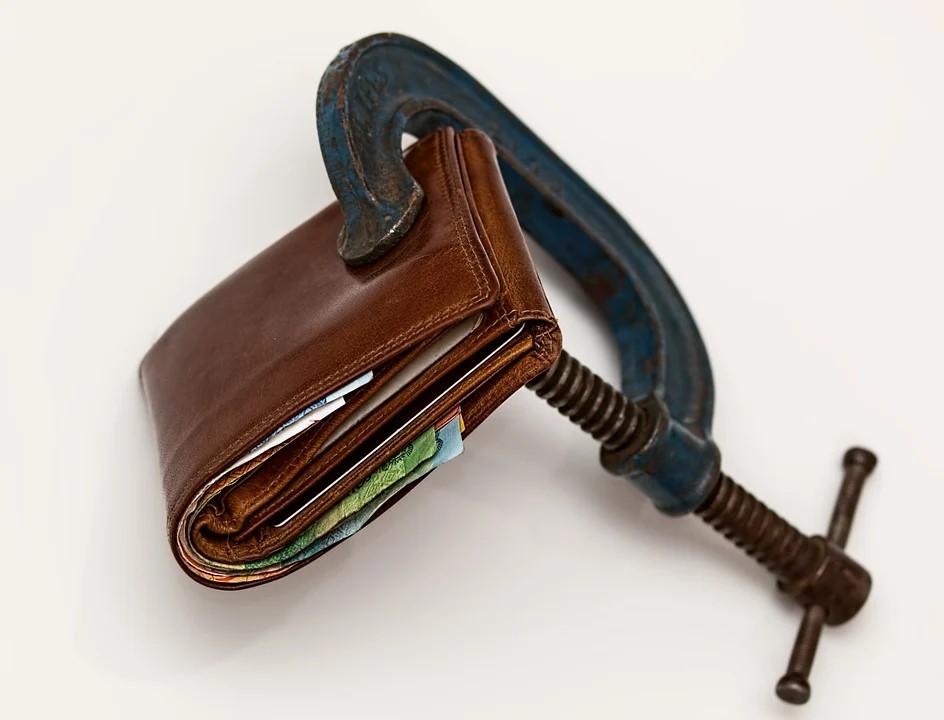 The UK government sets out its tax and spending agenda on 3 March. In these extraordinary times, it has the unenviable challenge of reviving an economy hammered by lockdowns while avoiding public finances spinning out of control. What should wealth advisors and their clients expect?
The UK government, like most of its peers, has the task of reviving the economy after the worst of pandemic-induced lockdowns are over, while bringing in revenues to pay off a huge debt. It's worth noting that public finances in the UK had not been in surplus even before COVID-19 struck – 11 years after the bankruptcy filing of Lehman Brothers. But raising taxes doesn't necessarily bring in commensurate income, given that taxes can blunt incentives and distort economic behaviour. (That said, not everyone buys the argument of US economist Arthur Laffer that marginal tax rate rises reduce, rather than boost, revenue. See a book review here.)
Within the UK context, finance minister, aka Chancellor of the Exchequer, Rishi Sunak, has some unenviable choices in front of him. And wealth advisors will be aware of how HNW clients are likely to shoulder a significant part of any added burden. The pandemic and the repression methods the State has used arguably increase inequality: white collar professionals can work from home; people who worked in restaurants, travel or hospitality have lost jobs, possibly for good.
To discuss these matters is Glenn Branney, regional head of wealth planning at Julius Baer International. The editors are pleased to share these views and invite responses. The usual editorial disclaimers apply. Email tom.burroughes@wealthbriefing.com and jackie.bennion@clearviewpublishing.com
Paying for the pandemic – is now the right time?
On 3 March, Rishi Sunak, our Chancellor of the Exchequer will be presenting the spring budget – no mean feat given our current situation. The government has spent £300 billion on managing a pandemic with national debt at a record £2.13 trillion, but there is still a lot of work to be done to protect the economy and individuals who have suffered as a result.
The pandemic must be paid for somehow and the big question on everyone's lips is how, when and who will be hit hardest? Many are predicting that for now, there will be a continuous focus on improving consumer spending, which means that any material changes might not happen immediately – but only time will tell.
Like many, our clients are uncertain and have a lot of questions – many of which we are still unable to answer – and I'm frequently asked about what impact this will have on personal affairs and the potential ramifications for businesses. With this in mind, I have outlined the most commonly asked questions and concerns raised by clients as we await Mr Sunak's hotly anticipated address.
What will the Chancellor target first?
This is a tricky one – does he start with individuals or businesses? Corporation tax might be an obvious first step with every 1 per cent increase in corporation tax raising around £3.4 billion ($4.79 billion) a year. But businesses have been badly hit this year and this tax could have a huge impact – particularly for sectors such as hospitality and retail. Many of our clients are business owners or founders and while their businesses may have shown enormous resilience, this tax might be a step too far for the Chancellor, who will likely want to focus on rebuilding and supporting businesses at this time.
Will there be a wealth tax?
Although not typical for a Conservative government, one option might be to introduce a wealth tax, something that has been feverishly debated for some time. According to the Wealth Tax Commission, a 5 per cent on net assets above £500,000 per individual could raise £260 billion. But the complexity of what this means and what is included is huge, and may prove to be too unpopular at a time when the country is coping with considerable upheaval and loss. If whisperings are to be believed, Mr Sunak has reportedly told supporters that a one-off wealth tax would go against his Conservative Party's values, but we'll have to wait and see to see how this plays out.
How might inheritance tax be impacted?
This is an incredibly important point for the majority of our clients – especially today. The pandemic and health crisis has sharpened the focus of many on the topic of legacy and we have had more questions about inheritance tax, wills and power of attorney than ever before, as well as a much broader dialogue across family generations. There is some speculation about whether the existing gift exemptions might be changed which will no doubt have an impact, but to what extent is still unclear.
What about changes to the CGT exemption?
Often one of the first things that we ask our clients is are you utilising your 'use it or lose it' CGT exemption. Currently at £12,300, the Office of Tax Simplification has already recommended that the government cut this to between £2,000 and £4,000. They have also suggested that the CGT rate should be more closely aligned with income tax rates, which will likely mean that high earners are the hardest hit. With the budget just around the corner, now might be the time to consider crystallising some gains to benefit most from the existing rate. Talk to your wealth planner or relationship manager now if you have any questions about this and how it might impact your family's finances, as getting on the front foot will be important.
Will higher and additional rate pension tax relief be reformed?
In 2019/20, pension tax relief cost over £21 billion, with most relief provided to higher and additional rate taxpayers. On top of this, over £18 billion of relief was provided on employer contributions. This is a tricky area as we know that the pensions gap is a problem as our burgeoning population gets older, but there might be an opportunity for the government to make significant savings if pensions tax relief is cut.
What about property taxation?
This is a complicated area and one where we could see any number of changes. Most likely to be in the spotlight is the current decrease to stamp duty costs and a possible extension to support the property market, as well as a potential look at the council tax regime. We may even see the introduction of one single annual property tax (merging stamp duty and council taxes into one). While there is no obvious solution in the property space, it is an area that will no doubt be considered.
On top of these points, there are additional questions relating to how the government will continue to support businesses and individuals significantly impacted by COVID-19. It is clear that finding the right solution is not an easy task – there are significant pros and cons for all of these examples. Let's hope that the Chancellor and his team can come up with something creative, while minimising the impact on individuals and businesses who have already been through a lot in the last year.