How US Links Bear Fruit For An American-Swiss Business
Tom Burroughes, Group Editor , London, 1 March 2021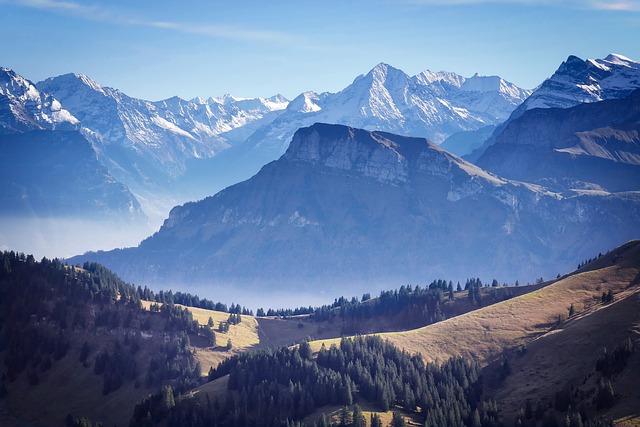 Anne Liebgott, creator of AW*SWITZERLAND, talks to Tom Burroughes of WealthBriefing about her firm and its role in breaking down US-Swiss investment and wealth management barriers and providing access to financial services.
Switzerland's status as a financial centre has gone through big changes over the past 10 years, with bank secrecy replaced with more transparency and disclosure regulations like the FATCA rules from the US. The country continues to innovate hard to stay ahead of rival hubs – competition remains fierce.

There is a thriving niche of external asset managers catering to Americans who want to invest in the Alpine state; there are also several firms serving US expats in Switzerland. These organisations help US citizens living in Switzerland to have access to financial services. (This publication has examined aspects of the Swiss EAM sector in recent months - see our associated awards programme here.)

Working out who can serve these clients is hard, but a web-based directory built by Swiss businesswoman Anne Liebgott has shone a broad and bright light on the EAMs and other institutions that can work for this specialist audience. At a time when US-domiciled, American investors want to diversify from domestic assets, and with an estimated 20,000 US expats living in Switzerland, this is an appealing market, Liebgott told this publication.
She operates two platforms under the name of AW*SWITZERLAND. One website, www.americanswelcome.swiss, caters to US citizens and residents who want to hold a portion of their assets in Switzerland. A second, younger platform is www.americanswelcome-expats.swiss, which focuses on expat US citizens living in Switzerland. The US taxes citizens on a worldwide basis; a number of large foreign financial institutions don't serve US clients because they're seen as a compliance burden. However, a number of firms are starting to cater to this segment. Liebgott's platforms help clients to get in touch with advisors.

"These platforms are directories – I don't promote any actual products. This is a one-woman service…I cover all the bases!"

"What I really enjoy is being helpful and the feedback I get from the visitors to the platforms. I like doing everything myself: creating new features, webinars, and publications."

"US investors want to be able to put money into a niche market. In Switzerland there are quite a few SEC-registered advisors," Liebgott said. "My platform enables advisors to find such people, and vice versa."

"A lot of US clients have their domestic advisors but they aren't often knowledgeable in getting into a Swiss-based but international investment strategy."

Part of what Liebgott does is to give US-based investors and their advisors resources and education about the Swiss market.

After the 2013 US-Switzerland agreement under which Swiss firms resolved allegations to do with Americans holding offshore accounts, that pact paved the way for SEC-registered firms to begin with a clean sheet of paper and start investment advisory businesses on the ground in Switzerland. "That has been a big change," she said.

There are about 50 such US-focused EAMs in Switzerland, she said, a number that grew rapidly after 2013. She said there are 16 EAMs that clearly advertise their presence on the americanswelcome.swiss platform and a further 30 that are listed in its directory. Liebgott knows that there are other EAMs in the US space waiting to get registration with the SEC, so the number continues to expand, she said.

There is also a cluster of law firms, tax advisors, trust businesses and other groups working with Americans. Liebgott started her business originally under the moniker of "Where Americans Are Welcome," in 2014.

Is the business a "match-making" service for clients and advisors? "Yes," Liebgott replied, "But we don't make recommendations."

What impact has Brexit had?

The UK's departure from the EU – Switzerland is not an EU member state – means that some American firms investing in Europe that were concerned about market access are considering locating in Switzerland instead. "People who spend money in Switzerland like its long-term stability and safety."

Asked about the new Swiss regulatory regime for EAMs, Liebgott said this will mean that firms' costs will rise. "People are expecting more mergers although that's not happened yet. There is a lot of interest from firms to buy but not of companies willing to merge," she said. A factor is that people who created EAMs to have a more independent work life aren't keen to lose that freedom, as they see it.

The US-Swiss connection has not always been an easy one, but Liebgott's business is doing a great deal to improve this important business link.