People Moves
Lloyds Banking Group's CEO Proposed For Credit Suisse Chairmanship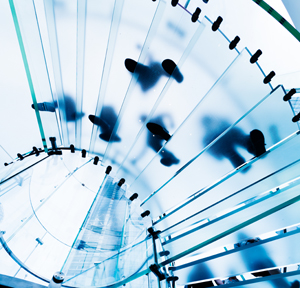 The Swiss banking group, which operates in a number of regions, and has seen a change to its CEO in recent months, is proposing to appoint the chief executive of the UK's biggest bank as its next chairman.
Credit Suisse's board of directors has proposed to make António Horta-Osório, chief executive of UK-listed Lloyds Banking Group, as its new chairman when the Swiss bank holds its annual meeting next April.
If shareholders give the green light, António Horta-Osório will succeed Urs Rohner who is stepping down in 2021, as previously announced, on reaching the statutory term of 12 years.
Yesterday, Lloyds said in a statement that Horta-Osório is leaving the bank on 30 April next year, having originally said that he would leave by June. His departure was first announced in July this year. The Credit Suisse announcement has prompted the UK bank to bring the departure date forward.
The change shows that the battle for C-suite talent is continuing to affect the banking space. The Zurich-listed lender's results have improved in recent years after a restructuring drive under former CEO Tidjane Thiam, who resigned in 2019 after a stint of around four years. Among the changes, Credit Suisse has increased its focus on the Asia-Pacific market.
Credit Suisse said that it has set up a "dedicated search committee" to find a new chairman with an international focus.
A Portuguese citizen, Horta-Osório, 56, started his career in banking in 1987 at Citigroup in Portugal where he became head of capital markets. From 1991 to 1993, he worked in corporate finance at Goldman Sachs in New York and London. In 1993 he joined Grupo Santander, where he served in a raft of senior roles. He was CEO of Santander UK/Abbey from 2006 to 2010. From March 2011, Lloyds Banking Group appointed him to his current role. In addition, Horta-Osório served on the Court of Directors of the Bank of England from 2009 to 2011.
In a separate announcement yesterday, Credit Suisse said that it is ready to increase provisions related to a legal dispute regarding warranties linked to a US residential mortgage-backed security issued in 2007. The bank has been in dispute with MBIA in New York since 2009 over the matter.
On Monday, the judge handling this case, required both parties to provide estimates of damages regarding these mortgages which could result in Credit Suisse being hit with a bill for about $680 million.
"While Credit Suisse believes that it has strong grounds for appeal, it has already taken provisions totalling $300 million in prior periods in connection with this case, and would expect to increase its RMBS-related provisions as a consequence of this order," it said. The bank added that it would update investors on the legal case's impact on its fourth-quarter 2020 financial results in due course.