People Moves
Who's Moving Where In Wealth Management? - BNP Paribas, Avellemy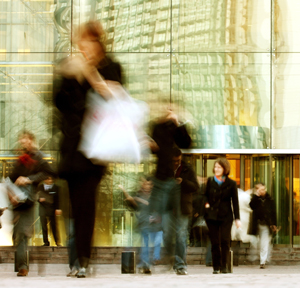 The latest senior moves in asset and wealth management from across Europe and the UK.
BNP Paribas Asset Management
Adding to its Private Debt & Real Assets division, BNP Paribas Asset Management has hired four personnel in Paris to firm up its private debt team in Europe.
Stéphanie Passet has been named chief investment officer for infrastructure debt; Romain Linot will become chief investment officer for real estate debt; Mohamed El Jani is joining as investment manager in the structured finance team; and Irene Bárcena is joining the SME lending team. All four are part of BNPP AM's Real Assets, SME Lending and Structured Finance team headed by Laurent Gueunier.
Passet worked for 19 years at Crédit Agricole CIB, joining in New York, and spending six years in project finance before moving to securitisation. She returned to the securitisation team in Paris in 2010, before becoming an executive director in infrastructure capital markets.
Linot was latterly head of real estate finance for Continental Europe at Aviva Investors, establishing the company's European real estate debt platform. He has also worked in property finance for RBS in Paris and Madrid.
El Jani joined BNPP AM from BNP Paribas CIB, where he was a quant analyst in the credit portfolio management solutions team within the securitised products group. Before that, he was a quant analyst in Société Générale's model risk management department.
Bárcena also joined from BNP Paribas CIB where she was an associate in corporate coverage EMEA for clients in the telecommunications, beverages, chemicals and petroleum services sectors, responsible for risk monitoring and client relationship management.
Avellemy
Avellemy, a UK asset manager with more than £1.5 billion of assets, has appointed Graham Bentley as non-executive director and chair to the Avellemy Board. He had been the chair of the board's investment committee since 2018. Steven Lloyd, investment director, will assume the role of the chair of the investment committee.
Bentley has extensive experience in the asset management industry, with a career spanning over 40 years. He has served in senior roles at companies including Janus Henderson, M&G and Old Mutual Wealth. Since 2013 he has run his own investment marketing consultancy gbi2, helping asset managers, intermediaries and distributors in the UK and Europe to create and enhance their investment propositions.