People Moves
Who's Moving Where In Wealth Management? - Brown Shipley, Aubrey Capital Management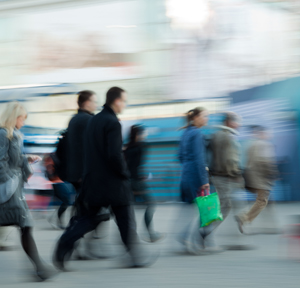 The latest senior moves in wealth and asset management from across Europe and the UK.
Brown Shipley
In a newly-created role Quintet Private Bank-owned Brown Shipley has appointed ex Julius Baer executive Gordon Scott as head of strategic partnerships and entrepreneurs network.
Based in Edinburgh, Scott will be responsible for developing long-term partnerships with corporate advisory businesses, tax advisors, private equity and the investment banking community. He will also focus on enhancing relationships with the entrepreneurial community, and how the wider group can support them as they finance and manage their wealth. Covering national operations, he will report to incoming head of private banking Calum Brewster.
Scott was executive director and head of UK Regions at Julius Baer, helping to build the Swiss bank's UK offering for HNW and UHNW clients. He also spent time as regional director for Scotland and Northern Ireland at Barclays Wealth and Investment Management, and headed UK Regions at Kleinwort Benson.
Brown Shipley CEO, Alan Mathewson, said the creation of the role signals the firm's increasing commitment to serving entrepreneurs. "[Scott's] role will be critical in further building our brand presence and reputation, along with creating opportunities to engage with new segments and markets."
Aubrey Capital Management
Edinburgh-based Aubrey Capital Management has appointed Camellia Huang as an investment analyst and Erin Elliot as sales and marketing support to strengthen its investment and marketing teams.
Huang joins from Aberdeen Standard Investments where she worked as a graduate investment analyst in Private Markets across Corporate Finance, Diversified Assets, Infrastructure Equity and Private Equity teams.
She began her career in investment management in 2016 by interning at Qianhai Stock Exchange in Shenzhen, China, and for Seven Investment Management in London. She has a master's in accounting and finance from the University of Edinburgh and joins the asset manager to work with its Global Emerging Markets fund managers.
Elliot joins from SVM Asset Management, where she spent nine years as an investment marketing specialist. The Australian national worked for accountancy group Hall Chadwick in Sydney before relocating to Edinburgh in 2011. Her primary focus will be developing the firm's digital marketing channels and branding.