People Moves
Who's Moving Where In Wealth Management? - Deutsche Bank, Premier Miton, Cavendish Corporate Finance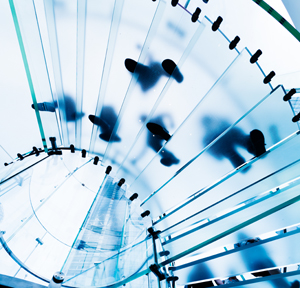 The latest senior moves in wealth and asset management from across Europe and the UK.
Deutsche Bank Wealth Management
Following the formation of its international private bank in June that combined the commercial and wealth management businesses, Deutsche Bank Wealth Management has hired Alexis Pateras as a relationship manager. Pateras began in the job yesterday.
Pateras moves from 13 years at UBS, where he built a book advising UK-based entrepreneurs and financial services professionals with a net worth of roughly £50 million ($64.6 million). Based in London, he will report to James Whittaker, who joined from UBS in early October to head UK coverage. The move follows a recent pattern of bringing in hires from UBS, which also includes Sofia Sool joining from UBS in May to cover European emerging markets for the German bank.
CEO of Deutsche Bank UK Michael Morley said the appointments continue the group's investment in the UK and the London "buildout."
Premier Miton Investors
Emma Mogford has been appointed to manage Premier Miton Investors' four UK equity income funds. She joined this month from Newton Investment Management where she was lead manager of the BNY Mellon UK Income Fund as part of the Newton global income team. She will work closely with Premier Miton's equity team led by Gervais Williams and replaces Eric Moore in the role.
Cavendish Corporate Finance
M&A specialist Cavendish Corporate Finance has named Jamie Blewitt to head a newly formed Alternative Capital division. The unit will provide family offices and other private capital funds opportunities to "back or acquire ambitious growth companies".
Blewitt joins from a director role at Rothschild & Co where he focused on minority M&A and co-investment opportunities for private capital investors.
He joins an expanded M&A advisory team at finnCap Group, owner of Cavendish, which hired two new partners and a director in September. Commenting on the latest appointment, Cavendish partner Jon Edirmanasinghe said: "Family offices and other alternative capital sources are becoming a much bigger part of the private funding eco-system and their trajectory is clear to us. It will be great to have Jamie on board to help offer our clients additional funding options both in growth capital or buyout scenarios."