WM Market Reports
Global Wealth Not Buckling Under Pandemic Strain: Credit Suisse 2020 Report
Global household wealth has proven remarkably resilient in the wake of the pandemic, showing a small increase in total wealth to the end of June. However, there are plenty of regional winners and losers in the details of Credit Suisse's annual report.
Covering the wealth of roughly 5.2 billion adults across 200 countries, the takeaway of the Credit Suisse Global Wealth Report 2020 released today is that in spite of everything the pandemic has thrown at humanity, global wealth has remained remarkably steady.
After plunging by $17.5 trillion in the three months to March, global household wealth recovered reaching $400 trillion by the end of June, $1 trillion more than the March total, showing little evidence by mid-year that global wealth distribution had changed very much.
Impact
After 2019 saw millionaire numbers up by 11 per cent worldwide reaching 52 million, this figure barely moved in the first half of 2020. At the start of the year, the report estimates that there were 175,690 UHNW adults globally with a net worth of over $50 million.The cohort shed just 120 members in the first half of 2020, leaving a net gain of 16,640 UHNWs globally since the start of 2019.
"Given the damage inflicted by COVID-19 on the global economy, it seems remarkable that household wealth has emerged relatively unscathed," co-author Anthony Shorrocks said.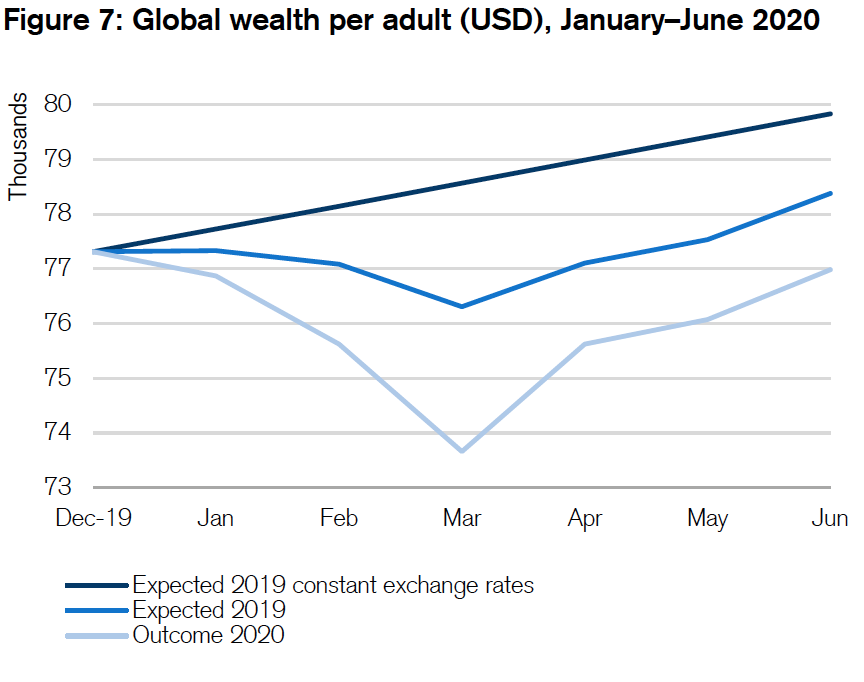 The question of why the pandemic has not had a bigger impact on global wealth rests on several factors, the Manchester University economist said in a call on Thursday to discuss the 56 page report.
The first factor is that consumption is down but incomes have held steady or gone up through government support. This, in turn, has fuelled a big rise in savings. And that trend has created "big numbers," Shorrocks said. "Ten per cent of total global wealth has ended up in financial assets or gone into reducing debt" during the pandemic period.
The second factor is that persistent low interest rates have largely propped up global house prices and other assets such as pension rights, which are holding their value. The third factor is the huge rise in government expenditure and the trillions transferred from government to household purses during the crisis.
The big question for wealth watchers is how temporary this is and how governments will try to recover some or all of their spending from taxes in the future.
But for now, dealing with the pandemic has had minimal impact on global household wealth.
In the finer details of the report, issued annually by Credit Suisse and closely watched for trends in/and the trajectory of global prosperity, the average wealth per adult dropped slightly for the year to $76,984, largely attributed to a small rise in the average total population for the period.