Awards
EXCLUSIVE: Winners Of WealthBriefing European Awards 2020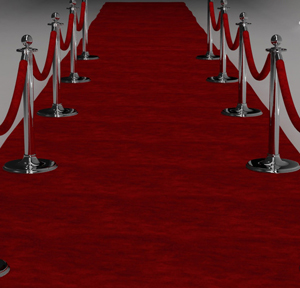 BEST M&A ADVISOR
PwC
This year's winner was the lead diligence partner in the landmark Wealth Management deal of the year: Tilney Group's acquisition of Smith and Williamson, which created a combined business with around £45 billion AuM. Our judges were drawn to this comment on the deal from Tilney Group's CFO: "PwC were able to mobilise resources very quickly and effectively to help us work out whether there was a commercial problem, work out what the commercial solution was to that commercial problem and still get the deal done."
EXCELLENCE IN SERVICING NORTH AMERICAN CLIENTS (SUPPORTED BY FAMILY WEALTH REPORT)
Coutts
The judges felt their winner offered the kind of full-service offering that North American clients are looking for, along with a commitment to client service that impressed.
BEST MARKETING or PR CAMPAIGN
Barclays Private Bank (Smarter Giving Campaign)
The judges thought this campaign serves as a case study in wealth management marcomms. The winning firm's commitment to measuring success and quantifying impact across the firm was favourably received.
BEST PRIVATE CLIENT LAW FIRM
Stephenson Harwood
The judges were very impressed by the way this firm has embraced new technologies and communications channels in order to put its message across. When coupled with the strength of its private client advice, breadth of coverage and highly rated experts, it offers clients a potent combination.
BEST OFFSHORE LAW FIRM
Carey Olsen
With an on-the-ground presence in such a large number of countries when compared with many of its peers this firm demonstrated how it performs a wide range of complex tasks for clients. It also has a keen appreciation of the constant changes in the offshore landscape.
INTERNATIONAL LEGAL & FIDUCIARY TEAM
Druces
This firm's international capabilities are clear and impressive, touching on exactly the kind of cross-border expertise that certain clients need. In today's environment such capabilities are particularly noteworthy.
BEST PRIVATE CLIENT LAWYER
Emily Osborne, Stephenson Harwood
This exceptional private client lawyer has been involved in some formidable cases, working across a range of complex issues, and doing so in a manner that has impressed all who have come to know her.
BEST INDEPENDENT TRUST or FIDUCIARY COMPANY
IQ-EQ - winner
The judges liked the winning scale and breadth of coverage. Furthermore, it is a technology innovator too, qualities that are of increasing importance.
Accuro – highly commended
Assessors were impressed by how this firm is now totally management owned and tightly aligned with its clients' interests.
BEST INSTITUTIONAL TRUST or FIDUCIARY COMPANY
RBC Wealth Management
This firm has significantly refocused in recent years and this submission demonstrated the way it maintains a clear focus on staff development initiatives and client engagement.
BEST ESTATE PLANNING
ABN AMRO Private Banking
The winner of this category is a leading European private bank that impressed judges with its multi-domestic model that gives clients international access and local knowledge.
Judges were also struck by its investment in staff training through a continuous personal and development programme.
BEST MANAGEMENT CONSULTANCY
Sionic
Our winner is not one of the largest in its category, but it punches above its weight and has carved out a space around corporate governance. It has also developed a new Board Effectiveness Review Framework for wealth managers - an important area with such focus on governance issues today
BEST SPECIALIST WEALTH MANAGER
Bordier UK
In a strong field of finalist firms, the winner for specialist wealth manager demonstrated an impressive ability to deliver consistent positive returns for its UK client base and is to be commended for its track record.
BEST SPECIALIST INVESTMENT MANAGER
Impax Asset Management
The winning firm's entry evidenced a complete, scalable solution which demonstrated good growth and performance numbers.
BEST PRIVATE INVESTMENT OFFICE
CapGen Partners
The judges praised this firm's emphasis on institutional quality reporting and proactive approach to Next-Gen engagement. A highly professional approach is in evidence overall.
BEST MULTI-FAMILY OFFICE
Stonehage Fleming
An excellent submission that evidenced the breadth of offering worthy of being called a multi-family office. Our winner provides a professionalised and modern approach to wealth management across the generations.
BEST FUND MANAGER
Sanlam
The launch of this firm's real assets fund shows its shift towards innovative products and a commitment to keeping pace with changing client preferences.
BEST INVESTMENT PRODUCT PROVIDER
Block Asset Management
This year's winner is a blockchain and digital assets focused alternative investment fund manager and the first within the crypto space to be registered with the Luxembourg regulator (CSSF).
Having researched around 80 funds in the crypto sector to ensure they were sufficiently robust they launched the world's first blockchain and crypto-focused Fund of Funds. Last year this fund outperformed Bitcoin and the Eurekahedge Crypto HFI.