Client Affairs
Footballer's Lives: Managing Their Money, Expectations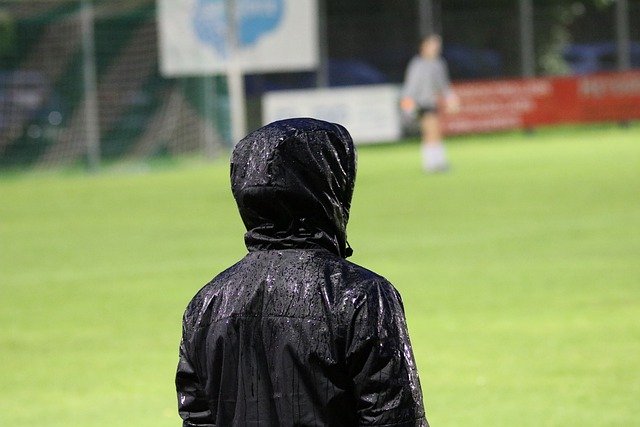 "A lot of sports people at the top end don't know what they've got. They may have had a host of advisors but they've never actually had an audit," Andrews said.
The world of agents is also an unregulated one where parents often step into the role because players can't find anyone they trust. "Virtually all of them need help," he said.
Also, many players don't transition well into a second career, another area the firm has put more focus on. Having ex-pros on the advisor team has opened up mentoring, helping to find those transferrable skills which players can't see for themselves. Andrews points out that their drive to reach the top is unquestionable. They develop good team-player skills, strong discipline from hours of drudgery on the training field, and they have learned to become effective communicators. Anyone watching post-game interviews with players on Match of the Day might dispute that last one.
Another pitfall is navigating temptations once they leave sport. "Business projects are put in front of them, by friends or people they know, and they end up investing in things that maybe they shouldn't have." This is mainly because "sports people love to be loved," Andrews said, and continue chasing that adulation after they retire. They also make easy targets for products offering specific outcomes such as tax avoidance or tax offsetting, he said.
To work through these transitions, he says the firm has effectively become a Dragon's Den for players to come in and be advised on what can go right about a business idea and more importantly, what can go wrong.
He argues that, historically, players have been badly advised and mistrust the financial industry as a whole. "Not just around financial advice but just trusting people with money in general. The reality for people who don't know anything about our industry is that you want all my money to invest." Tilney has worked hard to position this another way: promoting financial mentoring rather than financial advice "because sometimes the word advice puts people off", he said. "Unless they are educated savvy business people, which many are not, the private office makes a point of bringing the family into being the asset, not just the player. Many players choose their brothers as agents, for example. "Again it is down to 'Who do I trust?'"
Trust
Another challenging aspect of managing HNW sports people is the duty of care around mental health, addiction and temptations thrust on them at an early age. In Tilney's case, it has led the firm to work more with outside providers for players with "financial needs related to their lifestyle issues" as Andrews delicately puts it.
He has seen the stigma lift dramatically since his playing days, with A-list figures and Royalty having few qualms about lending their voice to mental health concerns. In this area, the UK planner is looking to link up with Sporting Chance, the organisation founded by ex-Arsenal player Tony Adams, which provides addiction therapy across all sports.
"One of our thought processes with Sporting Chance is that while athletes are in their clinics getting therapy, whether it's for drinking or gambling, if they have addiction problems it is likely that their finances aren't in very good shape either," Andrews said.
When that is the case, Tilney would offer a "financial reset" to look again at their cash flow modelling to see where they are spending and give advice when they most need it.
"For me, that's where Tilney is looking to differentiate in being that force for good as opposed to just looking for the top players to bring on as clients."
With clubs scrambling to find ways to open up again, only a third or less supporters are expected to return safely under current distancing meaures. Deloitte figures show that attendance receipts across the top 20 premiere league clubs make up only around 13 per cent of their annual turnover. Lucrative broadcasting rights and trophy billionaire owners will keep these top-flight clubs afloat. For lower league clubs and their players, the fear remains of going out of business.