Surveys
How Covid Has Changed The Advisor Role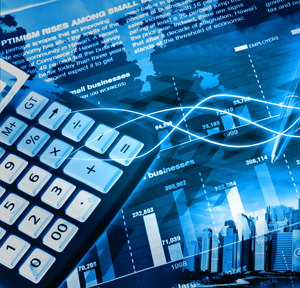 Roughly a quarter of clients recently surveyed said the pandemic has changed what they want from an advisor. A review of around 12,000 clients and advisors reveals where expectations have shifted.
A report, commissioned by St James's Place called The Value of Advice, has found that almost a quarter (23 per cent) of advice users said that the outbreak has changed what they want from their advisor. Clients now want more frequent and more proactive communications, especially on portfolio performance during fast-changing markets.
In order of importance, clients cited an investment review (58 per cent), retirement (56 per cent), and inheritance (51 per cent) as the top three reasons for seeing an advisor, according to the new report on financial advice and the value advisors bring.
The study of reactions during the crisis also found that annual reviews no longer cut it. Clients would rather have ad-hoc video calls and shorter more frequent updates. Encouragingly, nearly two-thirds (63 per cent) are now more positive about communicating with their advisor using video calls.
The report took existing research from Boring Money and surveyed around 10,000 UK adults and 2,000 fund investors about what the pandemic has changed about the advice business. Separately, the financial website interviewed 24 advice users at different life stages in May to explore investor/advice expectations more deeply.
Overall, the joint study found that clients were reassured that advisors were doing the legwork of finding the right products and saving them precious time. They also valued peace of mind knowing that their finances were good hands, and any problems were being dealt with. Furthermore, they saw the benefits that advisors bring by understanding their personal circumstances in order to provide bespoke advice.
As you would expect from a study of active management, the positive benefits mainly rest in forming a good relationship with an advisor coupled with good advice and more regular communication.
Although some investors said that they could "get by" without an advisor, they reported the potential for missing investment opportunities without one. Advisors were also seen as helping them achieve better returns. Clients' equated the value of advice between 10 to 30 per cent for achieving better returns.
"One consequence of the global pandemic has been to demonstrate the value of expert financial advice," said Edward Grant, director of technical connection at St James's Place.
Another is that the COVID-19 pandemic has also helped bring more people into the advice process as attitudes towards intergenerational financial planning have shifted, Grant said.
The top motives for using an advisor were feeling too time-poor to do adequate research; fear of making bad decisions and taking on too much risk; relying on family and friends for advice; and being overly conservative by staying too much in cash.
St James' Place said it has seen a rise in different generations within families coming together to talk about money as a result of the outbreak and the new financial pressures and priorities it has created.
"This is a positive step and hopefully other effects of the crisis, such as the increased reliance on technology, will mean this continues in the future," Grant added.
The fact that people have embraced technology in their work and personal lives "has changed the advice landscape," Boring Money's Holly Mackay said; it has allowed more frequent contact between advisor and client. "Given the climate of continued uncertainty, personalised and 'little and often' contact" is where the value lies, she added.