People Moves
Summary Of Global Executive Moves In Global Wealth Management - June 2020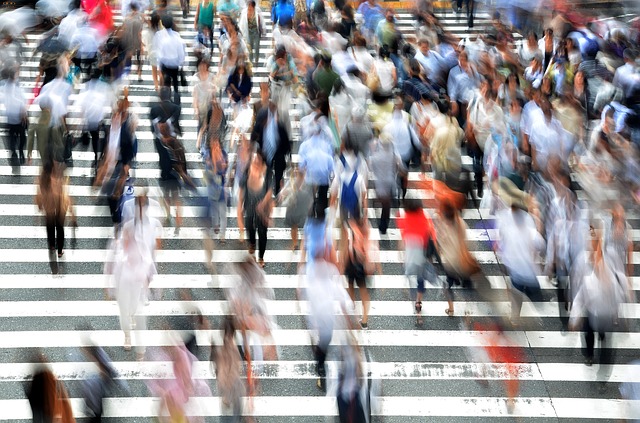 North America
Raymond James welcomed financial advisor Julio Revuelta to its employee advisor broker/dealer in Miami, Florida; the office is managed by Mike Origlia, and is part of the South Florida Complex.
Revuelta has been in the financial services industry for almost 30 years and joins Raymond James from Safra Securities, where he previously managed approximately $250 million in client assets. His experience includes a variety of roles at HSBC and Royal Bank of Canada.
The business welcomed financial advisors Matt Jung, Daniel Dunham, and Kim Laird from Lake Oswego, Oregon, to Raymond James Financial Services (RJFS) – the firm's independent advisor channel. The trio, who operate as PDX Wealth Management (PDXWM), joined from Waddell & Reed, where they managed more than $285 million in assets for a variety of clients, including business owners, families and individuals, retirees and women investors.
Raymond James welcomed financial advisors Tim Bellars, Claudia Bellars, CFP®, and Brad Harris to its advisor channel in Virginia Beach, Virginia. The team, which operates as Bellars Harris Wealth Management, joined from Merrill Lynch, where they managed more than $355 million in client assets. Joining the advisors were Tim and Claudia's son Axel Bellars, vice president of Bellars Harris Wealth Management and RJFS wealth manager, Jeannie Marie Hughes, client service manager, and Hughes' daughter Laura Savage, client service associate.
Raymond James welcomed financial advisors David Alford and Claudia Tapara to its employee advisor channel. The team is based in Frisco, Texas. They joined from Merrill Lynch, where they previously managed about $160 million in client assets. The Frisco office, which is part of the North Texas-Arkansas Complex, is managed by Jeremy Silvas. The team operates as Alford & Associates Wealth Management Group of Raymond James.
The firm welcomed financial advisor Hans Asoera to its employee advisor channel. Asorera is based in Burlington, Vermont. Asoera operates as Peregrine Wealth Management of Raymond James and joined from Edward Jones, where he managed more than $255 million in client assets for a variety of clients, including small business owners, retirees and sudden wealth recipients.
Raymond James brought over financial advisors Ernesto Angueira and Eric Muñoz to its employee advisor channel in Miami, Florida. Angueira and Muñoz were previously at UBS, where they managed around $300 million in client assets. They joined the Miami office, which is managed by Mike Origlia; it is part of the South Florida Complex, managed by Steve Sullivan.
The firm brought in a team of advisors overseeing a total of $525 million of client assets, based in Coeur d'Alene, Idaho. The group of seven people, operating as Coeur d'Alene Private Wealth Management, consist of Joseph R Anderson, Matthew A Lyman, Jeffrey L Smith, Heather Bolster and Tyler Christian Anderl, and senior registered client service associates Heather Bloom and Christopher Dallenbach. They join Raymond James & Associates – the firm's employee advisor channel. They joined from Bank of America's Merrill Lynch.
Raymond James brought in financial advisors Tim Gross, Leslie Gross and Mike Brown to its employee advisor channel in St Petersburg, Florida. They joined from Merrill Lynch, where they previously managed approximately $350 million in client assets. RJA's St Petersburg branch, which is managed by Fred Espro, is part of the Tampa Bay Complex led by Doug Brigman.
Raymond James appointed Stephen Sullivan as South Florida complex manager for Raymond James & Associates (RJA) – the firm's employee advisor channel. Sullivan oversees RJA branches throughout the South Florida market and lead RJA's recruitment, retention and support for advisors across Palm Beach County, Broward County, Dade County and Monroe County. He is based in Miami, Florida. Prior to this, Sullivan was at UBS, where he served as managing director and market leader of the Coral Gables international branch.
The financial institutions arm of Raymond James appointed Steve Kruchten as its new Central division director of relationship management. Kruchten supports recruitment, retention, bank and credit union programs, and advisors in Iowa, Illinois, Kansas, Michigan, Minnesota, Missouri, Montana, North Dakota, Nebraska, Oklahoma, South Dakota, Wisconsin and Wyoming. Kruchten has worked in the financial services sector for more than 33 years.
Lauren Schadle stood down from her post as chief executive of the Financial Planning Association after nearly eight years in the role. Schadle worked in leadership roles with the FPA for more than 20 years, previously serving as associate executive director and chief operating officer before assuming her role as CEO in October 2012.
Bernstein Private Wealth Management appointed Kristen Dalton as a managing director, joining its leadership team in its New York City office. Prior to joining the firm earlier this year, Dalton served as VP and head of family law advisory at BNY Mellon Wealth Management, where she worked with families going through divorce. Previously, she was at Gordon Brothers Group, based in Boston, Massachusetts. Dalton holds a BS in business administration from Villanova University and an MBA in finance from Boston College. She is a Certified Divorce Financial Analyst.
Argent Trust promoted Nicole Nally to chief fiduciary officer of the company's eastern region and regional manager of the Louisville, Greenville, South Carolina and Charlotte, North Carolina markets. Nally, who previously served as market president of Argent Trust's Louisville office, leads trust and wealth management efforts and provides fiduciary counsel in the eastern region. She is a certified trust and financial advisor and an accredited investment fiduciary. Nally has served as market president of the Louisville office since joining Argent in April 2012. Her financial services career spans more than 30 years. Prior to joining Argent Trust, Nally spent nine years as senior vice president and personal trust manager for Regions Morgan Keegan Trust Company.
AllocateRite, the New York-based fintech and data science firm serving wealth managers and other clients, appointed internet sector pioneer Ted Theocheung as president and CEO. Theocheung led Fortune 100 companies such as the internet tech division of Compaq; he also led the growth and adoption of touch technology at Synaptics, where he formed alliances with the firms such as Microsoft, Amazon, Samsung, Google and Apple.
Rothschild & Co appointed Colin Cropper to join its global advisory business in North America, holding the title of director. Prior to this, he worked at RBC Capital Markets and has worked in the sector for 18 years. Before joining RBC, he was the head of the automotive franchise in the Americas at Nomura Securities. His career before Nomura includes roles at American Capital and Lehman Brothers.
Fiduciary Trust International, a subsidiary of Franklin Templeton, appointed Todd Stoller as regional managing director and senior portfolio manager. He is based in Fiduciary Trust International's office in Boca Raton. Stoller was most recently senior vice president and senior client advisor at multifamily office Bessemer Trust in Palm Beach. At Bessemer Trust, Stoller was directly responsible for initiating, developing, and maintaining ultra-high net worth client and fiduciary relationships.
Conestoga Capital Advisors appointed Ted Chang as assistant portfolio manager for the firm's mid-cap growth strategy. Chang serves as an equity analyst, researching and qualifying investment ideas for Conestoga's small- and mid-cap growth products. Chang, who has 12 years of investment experience, was previously portfolio manager and managing director at Thornburg Investment Management.
Hightower named industry veteran and CNBC contributor Stephanie Link as chief investment strategist and portfolio manager. This was a newly-created executive role. Link is responsible for growing and expanding the firm's investment solutions group, which provides outsourced chief investment officer services, model portfolios, separate management accounts, investment research and due diligence to Hightower advisors. Most recently, Link was the senior managing director and head of global equities research at Nuveen.
Bonhams appointed Sherri Cohen to the newly-created role of head of US business development. Cohen, who was a vice president and director at Bonhams in the trusts and estates department, is starting immediately and is based in New York. She is an attorney qualified in the US and UK.
Mazars USA, the accounting, tax, and consulting firm, appointed Ian Duncan as chief marketing officer, based in the New York office. Prior to joining Mazars USA, Duncan was the global brand leader for PricewaterhouseCoopers, where he led the worldwide brand transformation.
US wealth advisor Ahmie Baum and his colleagues at his Pittsburgh-based firm, Interchange Partners, partnered with Dynasty Financial Partners to form an independent wealth management firm called Interchange Capital Partners. Prior to founding Interchange Capital Partners, Baum served as managing director, wealth management at UBS in Pittsburgh. Interchange has five advisors specializing in business transition, investment management, advanced planning and relationship management.
Baum began his career with EF Hutton in 1979 and moved to UBS in 1983. He graduated from the University of Pittsburgh and received the Executive Certificate in Financial Planning from Duquesne School of Leadership and Professional Advancement. He earned the Wealth Advisor designation from UBS. The other team members include Brian Baum, managing director at Interchange Capital Partners. (He is Ahmie Baum's son.) Brian Baum joined his father at UBS in 2012 and began working in the business transition group focusing on entrepreneurs and family businesses. Others are Kendra Kasznel Reilly, senior director – relationship management; Christopher M Duerr, senior director – investments; Evan Fitzpatrick, senior vice president – planning; Kathleen J Saksa, senior associate - client service; and Alyssa Jean Cassandro, senior associate - client service.

US wealth management firm Chilton Trust appointed Nick Frelinghuysen as managing director, responsible for investments on clients' equity portfolios along with Richard L Chilton, chairman and Jennifer Foster, co-chief investment Officer, to whom he reports.
Prior to this, Frelinghuysen - who has 27 years of experience in equity research and managing portfolios - was a partner at the boutique investment firm, Eagle Ridge Investment Management. Before that, Frelinghuysen worked at Oppenheimer Capital (Allianz Global Partners) as co-portfolio manager on a $2 billion mid-cap value mutual fund and served as co-head of mid-cap and all-cap investments for the $25 billion firm.
Rockefeller Capital Management brought the $750 AuM Linker Hodges Group, led by Douglas R Linker and Noel B Hodges, to its New York office. Linker and Hodges serve as managing directors and private wealth advisors. The other members of the team of 10 are: John C Rapport, Susan E Lopresti, Scott N Breckenridge, Tracy Broderick, Anna M Sama, Jeannette L Murillo, Adi Mercado, and Aimee Iorio.
Pitcairn appointed Bruce Stewart as managing director of client investment strategy. Stewart, who brought more than 25 years of family office and investment experience to the firm, reports to chief investment officer, Rick Pitcairn. Stewart specializes in manager research portfolio construction, risk analytics, product development and investment thought leadership. Before joining Pitcairn, he served as MD and chief Investment officer of the family office group at BNY Mellon and director of US investments at Citibank Global Markets.
Thrivent Advisor Network, the financial advisor platform, appointed Don Williams, who has 20 years of experience in the sector. He was named a relationship manager. Williams was most recently a senior business consultant at LPL Financial, where he worked with about 100 advisors in the western US who collectively advise on almost $7 billion in client assets. He built the Kingdom Advisors community.
Sanctuary Wealth, a network of advisors, brought another group into its fold: Muirwood Private Wealth, based in California's East Bay. The team is led by co-founders Christopher Kenny and Edward T Christiansen who have been partners since 2000, first with Wells Fargo's Private Bank and for the last 14 years with Merrill Lynch Wealth Management. It oversees around $500 million in client assets under management.
Venture investor and software professional Jon Cholak joined Adit Ventures, a family-office owned, venture capital investment firm, as portfolio manager. He holds the title of managing director. He is based in Austin, Texas.
Prospera Financial Services affiliated with Dylan Hale of Level Wealth Management. Hale is based in Odessa, Texas, and oversees $86 million of assets. Prospera, a privately held company, is also in Texas and was founded in 1982 as a broker-dealer. Hale, president and financial advisor, graduated from Texas A&M University with a bachelor of science in rangeland ecology and management. With a very different starting career to what is typical in financial services, Hale was a member of the Midland, Texas Bomb Squad and Explosive Ordinance Disposal Unit. Hale runs the business with his wife, Sarah, who is its operations and administrative manager and registered senior administrative assistant. She is a graduate of Texas Tech University and has a bachelor of science in human development and family studies.
California-based Wedbush Securities appointed William Brinckerhoff as managing director, regional executive. Brinckerhoff serves the Central Region which includes the firm's retail offices in Denver. Brinckerhoff joined the firm's other regional executives, Frank Epinger (Los Angeles), Frank Story (New York/Tri State) and most recently Rob Spawn (Northern Region). He is based in Denver, Colorado and reports to senior vice president and head of private wealth management branch network, Don Gorsch.
Northern Trust Wealth Management hired a new team to join its foundation and institutional advisors practice in the Northeast. Michael Collins joined Northern Trust as a regional director and senior vice president covering the New York, Connecticut and New England markets. Collins is based in Boston.
Golden State Wealth Management appointed, Brian Matz of Matz Wealth Management, located in Agoura Hills, California. Matz, who joined from Wedbush Securities, has over two decades of experience in the financial services industry.
Capitol Securities Management appointed Mark A Outten. With 25 years of experience in the financial service industry, Outten was most recently with LPL Financial.
Sanctuary Wealth added Wigand Integrated Wealth in Colorado Springs, Colorado to its partner firm roster. Wigand was jointly founded by Reinhold Wigand, an advisor who spent more than 22 years with Merrill Lynch Wealth Management, and his son Samuel, another former Merrill Lynch advisor, and has about $115 million in assets under management.
RBC Wealth Management brought in a new team to its office in Farmington, Connecticut. The organization - Cahill, Gibson Wealth Management Group - which was previously at Merrill Lynch, managed about $220 million in client assets. The team is composed of: Timothy M Cahill, senior vice president – financial advisor, who has 22 years of industry experience; Martha L Gibson, vice president – financial advisor, who has 19 years of experience; and Tiffany Porter, senior registered client associate.
Crestone Capital, the wealth management house, appointed Kiley Baker as executive director of client advisory. Prior to this role, she was ED with JP Morgan Private Bank in Denver and New York City, where she was responsible for providing customized wealth management solutions to ultra-high net worth families, primarily in the healthcare and life sciences, technology and natural products sectors.
Chilton Trust, the US wealth manager, appointed Nick Frelinghuysen as a managing director, responsible for investments in clients' equity portfolios. He works with Richard L Chilton, chairman and Jennifer Foster, co-chief investment officer, to whom he reports.
Los Angeles-based Wedbush Securities named Robert Spawn as managing director, and regional executive. Spawn serves the Pacific North Region, which includes offices in Northern California, Oregon, Washington, and Alaska. Just prior to joining Wedbush, Spawn created Stella Consulting, focusing on recruitment, organizational consulting and expert witness services. He received his BA in business administration from Saint Michael's College in Colchester, Vermont. He also holds a (California) Life and Health insurance license, he is a Chartered Advisor in Philanthropy (CAP), an ABA Certified Trust Financial Advisor (CTFA), as well as being a FINRA Arbitrator.