People Moves
Summary Of Global Executive Moves In Global Wealth Management - June 2020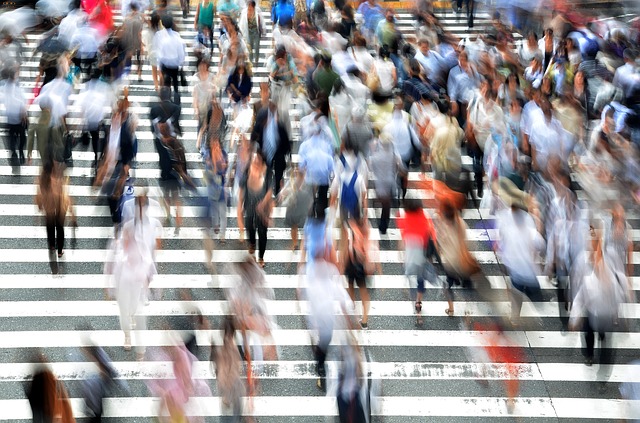 Asia-Pacific
National Australia Bank said Canada-based banking executive Andrew Irvine was to head its business and private banking division, taking the helm from Anthony Healy, who left the role in April.
Irvine has almost 25 years' experience in financial services and joined from Bank of Montreal, where he led the Canadian business banking division.
Standard Chartered Bank, India, appointed Gaurav Maheshwari as its new chief financial officer, taking over from Subhradeep Mohanty, who was elevated to the post of CFO, Africa and Middle East region.
This appointment was Maheshwari's second stint at the bank, having earlier worked there for 17 years in various roles in the finance team. Over his career, he has also worked with reputed companies such as Reuters, India and Coca-Cola, India. He reports to Jean Fernandes, regional CFO, ASEAN and South Asia and Zarin Daruwala, India, chief executive.
Capital Group, the investment house with more than $1.7 trillion in assets under management, appointed two new associates to join its distribution team across Asia. Keith Wong was appointed to the newly-created position of associate director, financial intermediaries, Asia. Wong joined from JP Morgan Private Bank, where he spent five years as a global investment specialist associate, delivering portfolio management and advisory services to clients in Singapore and Southeast Asia. His previous roles included working in the Treasury team at Citibank and Barclays. He works with Jeik Sohn, managing director, financial intermediaries, Asia, and the existing teams.
Jasmine Huang joined as associate director, product marketing, Asia and Europe, from Franklin Templeton, where she was senior product content specialist responsible for developing investment product content for both retail and institutional clients. She has 11 years of industry experience including roles at DBS Bank and Partners Group. Huang reports to Janelle Li, director, product marketing, Asia and Europe.
Kamet Capital Partners recruited seven personnel to join its multi-family office, with more hires due in September. The new hires included Wilson Er, ex-portfolio manager at Rockpool Capital in Hong Kong and David Law, former money manager and analyst at Mizuho Asset Management in Singapore. Er and Law were joined by two analysts in the investment team alongside three others supporting administrative needs for families.
Deutsche Bank appointed Shang-Wei Chow as head designate of WM Southeast Asia. He took charge of the business after a transition with Kin-Mun Kwong, who retired. Shang-Wei Chow joined from HSBC Private Banking, where he was a managing director and market head for Singapore and Malaysia. He was previously at UBS between 2004 and 2016, covering a variety of Southeast Asian markets and Australia. Before that, Chow started his career at UOB.
Barings, the investment house with $327 billion in assets, appointed John Ratcliffe as head of Asia-Pacific real estate. In this newly-created position, Ratcliffe works with the senior management team at Barings to develop the business' Pan-Asian and Australian real estate platform covering both equity and debt. He reports to Charles Weeks, head of Europe and Asia-Pacific Real Estate Equity.
Ratcliffe is based in the company's Sydney office and works alongside Duncan Robertson, Barings head of Asia-Pacific and head of global business development group. Prior to this, Ratcliffe worked at Challenger Real Estate, a division of Australian-listed Challenger Limited, where he spent 12 years as executive director of transactions and capital raising.
Stationed in Singapore, Paul Tay CFA joined the Raffles Family Office as senior vice president of trading and advisory, overseeing the trading desk and working closely with the portfolio managers. Tay joined after spending six years at RBC Wealth Management, where he was most recently in FX advisory and before that a multi-asset execution trader.
Credit Suisse named former UBS senior manager Emmanuel Triomphe as head of trade solutions sales and advisory for the private banking business in Asia-Pacific. Triomphe has worked in the industry for 20 years, concentrating on managing trading solutions businesses across multiple asset classes. Prior to his new role, he worked at UBS Wealth Management where he was the head of global capital markets structured products, as well as head of the business known as APAC global markets specialists, across equity, fixed income, foreign exchange and direct access. He reports to Yves-Alain Sommerhalder, head of Asia-Pacific trading solutions with a dotted reporting line to Francois Monnet, head of private banking for North Asia and Benjamin Cavalli, head of private banking for South Asia.
Credit Suisse appointed Jing Wang as head of wealth management for the onshore China market. The role was a new one for the bank. Jing Wang has a functional reporting line to Francois Monnet, head of private banking for North Asia, with a regional reporting line to Zhenyi Tang, chief executive for China. Jing Wang has more than 25 years of banking experience in mainland China. She joined from China Merchants Bank, where she started her banking career in 1994. She had pioneered and led the growth of CMB's private banking business since 2007.
Multi-family office Golden Equator Wealth hired veteran asset manager Rainer Michael Preiss as portfolio strategist and Ritu Khera as wealth manager based in Singapore to expand capacity in client-facing and investment roles.
Preiss moved from The Global CIO Office in Singapore and focuses on current portfolios and prospecting for new clients. His prior experience in asset management and investment strategy at international private banks covers the Middle East and Asia, including hubs in Singapore, Hong Kong, Seoul, and Beijing. Khera worked in private banks in India, the UK, Hong Kong, and Singapore. She spent nearly two decades in wealth management, most recently with BNP Paribas, with a reputation for supporting UHNW non-resident Indian clients.
Bank of Singapore appointed Lim Leong Guan as its new global head of products. He reports to the chief executive, Bahren Shaari and replaced Marc Van de Walle who resigned in April. Lim leads Bank of Singapore's product strategy and is responsible for the expansion and innovation of the bank's offerings across areas such as investment research and strategy, portfolio management, lending structuring and advisory, and wealth planning and trust.
Prior to joining Bank of Singapore, Lim had senior management responsibilities in various roles at UBS Wealth Management, where he was most recently the Asia-Pacific head of wealth planning and Singapore head of investment products and services.
M&G Investments appointed Jaclyn Lim as head of institutional sales, Asia ex-Japan. This was a newly-minted role by the firm. Lim is responsible for developing and strengthening the relationship with M&G's institutional partners and clients in the region, leading teams based in Hong Kong and Singapore to serve clients across Asia. Lim is based in Singapore and reports to Berny Lin, head of distribution, Asia ex-Japan. Before this, Lim worked at PIMCO Asia, where she spent most of her career working in the Singapore and Hong Kong offices. In her most recent role, she was responsible for business development and servicing institutional relationships across Asia including Hong Kong, Macau, the Philippines, Singapore, Taiwan, Thailand and intermediary relationships for Southeast Asia ex-Singapore.
Hywin Wealth's Hong Kong subsidiary, Hywin International, appointed Yanyi Choy as a senior wealth planner. Prior to this, Choy worked at Trident Trust and before that, at Vistra.
In a senior reshuffle, Motive Partners-owned wealthtech provider Finantix named Christine Ciriani as its new chief executive. She assumed the role alongside her existing post as chief commercial officer and replaced Finantix co-founder and former CEO Ralf Emmerich, who took over as executive chairman. New York private equity group Motive Partners took a majority stake in Finantix last year, when Motive's Ciriani joined the board. She became CCO last October. Ciriani previously acted in leadership roles at Capco, Detica and JP Morgan and is a board member at Barclays Bank (Suisse) SA.
Swiss consultancy firm Finalix made two appointments for its office in Singapore – Andreas Wenger and Pascal Welschinger. Wenger joined from Swiss regulatory technology solutions provider IMTF, where he was its Singapore-based APAC general manager from January 2018. Before that, he spent eight years at Synpulse Management Consulting, including two years as an associate partner at its Singapore office.
Welschinger founded the Thunder Road Project Development Pte organisation in January this year. For almost eight years prior to that, he was a roll-out manager at UBS, working on a major reorganisation of client-facing teams in Singapore and Hong Kong, and on platform and business process change and improvement initiatives. Before that, he was a consultant at Clariden Lau and Accenture.
First State Investments appointed two independent non-executive directors, Michelle Tredenick and Richard Wastcoat, following a move last August when the business was spun out by Mitsubishi UFJ Trust and Banking Corporation, part of Japan's Mitsubishi UFJ Financial Group.
Kohlberg Kravis Roberts, the international investment group, named Nicholas Hyde as a managing director to lead its client partner group in Australia and New Zealand. Hyde is responsible for managing and expanding KKR's client relationships in the countries, raising capital for its private and public markets strategies, and leading new business development for the region. He is based in Sydney. Hyde, who brings nearly 30 years of experience to the firm, joined from IFM Investors in Sydney, where he was a director responsible for leading new business development to institutional accounts in Australia, New Zealand and Asia across products spanning private equity, infrastructure, debt and alternatives.