People Moves
Summary Of Global Executive Moves In Global Wealth Management - June 2020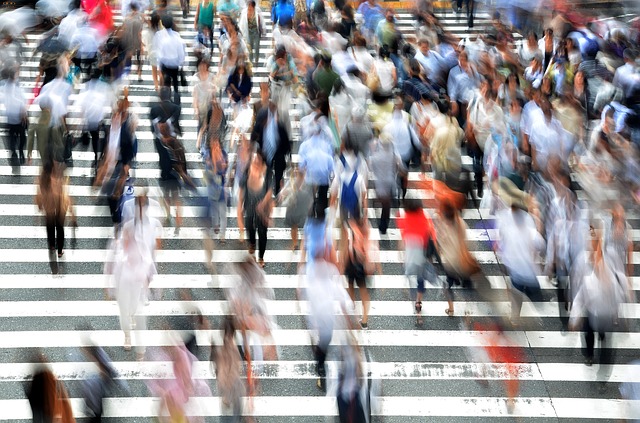 In recent senior moves in the world's wealth management sector, notable cases were those at Deutsche Bank, Barclays and the Financial Conduct Authority.
Moving full circle after an early start at the firm, Bambos Hambi was named chief executive of Quilter Investors. He took over from Paul Simpson, who retired. Veteran fund manager Hambi has spent 30 years in fund selection at Gartmore, Rothschild Asset Management and most recently at Aberdeen Standard Investments, where he spent nine years leading a fund selections team as head of multi-manager strategies. Early on he spent a decade at Quilter.
Charles Stanley named former Brown Shipley chief Ian Sackfield as managing director of investment management services to run the firm's network of branches. In the newly-created post, Sackfield leads 20 branch offices and is in charge of business development and productivity. Sackfield has 20 years of board experience in financial services and spent nine as CEO of Brown Shipley.
Quintet Private Bank subsidiary Brown Shipley appointed Ben Lamers as a client director in the London office, reporting to team lead Michelle Coulson. The former Julius Baer private banker is responsible for developing new client relationships alongside a team of front office advisors and support colleagues. Lamers spent 14 years at Julius Baer, where he was an executive director advising high net worth clients. Prior to the merger of Merrill Lynch and Julius Baer, Lamers held a number of posts at Merrill Lynch, including vice president and investment consultant.
Gen II Luxembourg Services SARL, the Luxembourg-based business of Gen II Fund Services, which is a private equity fund administrator, added Martin Dobbins and Chris Edge to its Luxembourg board of directors. Dobbins has more than 30 years of financial and technology experience in the US, Europe, and Asia-Pacific. Dobbins is the chief executive and founder of Sage Advisory, an advisory firm providing US, Asian and European asset managers, financial services firms and fintech companies with independent directorship and advisory services.
Edge has more than three decades of experience in the financial services industry, serving as the former head of major asset service provider banks in Luxembourg, including JP Morgan and HSBC. Most recently, he led PwC Luxembourg's innovation and transformation solutions for the asset management and asset service provider sector.
Switzerland's SYZ Group and Banque SYZ appointed senior business figure Marlene Nørgaard Carolus to their boards, taking over from Casper Kirk Johansen, board member since 2015. Since 2004, she has also been appointed to multiple boards of financial companies – notably on the executive board of Danske Bank International – and serves as a non-executive member on the boards of various businesses and non-profit organisations, including ART 2030 – a non-profit uniting art with the United Nations 2030 Agenda for Sustainable Development, and the Danish commercial foundation, Olga & Esper Boels.
The Chartered Institute for Securities & Investment named Michel Imeson as chairman of the CISI Fintech Professional Forum Committee. Imeson is a contributing editor of The Banker magazine, part of the Financial Times Group, and a senior content editor at FT Live, the FT's conference division. He also owns Financial & Business Publications, an editorial services agency providing services to banks and other organisations. Before setting up the agency he was a news reporter for The Times and Sunday Times in London.
Alpha Blue Ocean Advisors, an alternative investment firm, hired chief of staff, Marianne Tremblay. Tremblay previously worked at National Bank Financial, WealthBar Financial Services and Deltec Bank & Trust. She has extensive experience of working with emerging companies in disruptive and innovative industries, such as biotech/life sciences, virtual reality, blockchain, quantum computing and artificial intelligence. She was educated at John Molson School of Business (bachelor of commerce).
Schroders appointed Hugo Squire as a fund manager in its fixed income team, with a focus on adding to its high-yield capabilities. Squire, a credit fund manager based in London, reports to Julien Houdain, deputy head of credit for Europe.