People Moves
IQ-EQ Creates Asia Private Wealth Leadership Role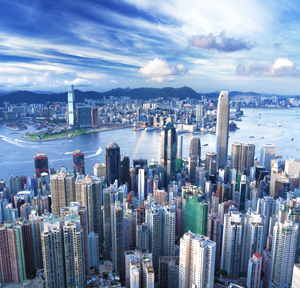 The firm, rebranded last year, said it has "grand plans" to ramp up its global private wealth offering, pointing to further competition in this segment of the industry.
Investor services provider, IQ-EQ, which rebranded from its SGG name last year, has appointed Peter Golovsky to the newly-minted role of managing director, head of private wealth in Asia.
Golovsky will be based in Hong Kong.
A chartered accountant and industry figure with 25 years' experience in financial services, Golovsky spent eight years in Hong Kong, working in the fiduciary sector with Asian families, their family offices and their international business operations.
"In his new role, Peter will be responsible for leading and driving the continued growth of IQ-EQ's Private Wealth segment across Asia with a particular focus on supporting Asian entrepreneurs, family businesses and family offices in areas of succession, governance, cross-border planning, intergenerational wealth transfer and philanthropy," the firm said in a statement yesterday.
Before IQ-EQ, Golovsky was global head of fiduciary services and head of Asia for Cone Marshall, the international legal, accounting and fiduciary services firm with offices spanning from the US to New Zealand, according to his Linkedin profile. As well as leading the group's private wealth offering globally, he was responsible for establishing its presence in Asia, including the set-up of its Hong Kong office. From 2012 to 2018 he was global head of institutional sales and private clients at Amicorp Group.
Peter relocated to Hong Kong in 2012 from his native Australia, where he had spent 10 years in private banking, holding senior distribution positions at both Macquarie and Westpac. Other experience has included roles spanning private wealth, risk management, corporate governance and audit in both Australia and the US.
"He is trusted by major Asian families and family offices as a key strategic advisor and has a demonstrable track record of successfully building fiduciary services businesses, both organically and through acquisition. I have no doubts that our growing operations in Hong Kong and Singapore will benefit greatly from his experience and expertise," IQ-EQ's executive chairman for Asia, Shanker Iyer, said.
Group head of private wealth at the firm is Steve Soki, who said that the firm has "grand plans" to expand its global private wealth offering.