Family Business Insights
Turning Crises Into Opportunities: The Life And Career Of John D Rockefeller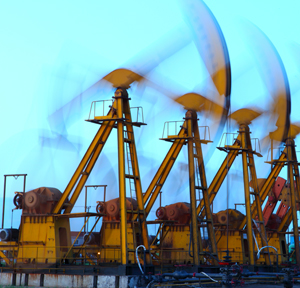 The stock market closes - and Rockefeller controls the entire oil industry
In 1873, the US economy was in severe crisis. Several banks and railroad companies went bankrupt, and the stock market was forced to close down temporarily. This was only the beginning of a recession which would last six years. Who needed oil in a situation like that? The oil price fell to 48 cents – even water cost more than that in some places. Once again, Rockefeller saw the crisis as an opportunity. He continued to buy up rival companies at even lower prices, and raised capital for future takeovers by cutting dividends. He had not even hit 40 yet and already controlled the entire refinery industry. Even the railroad companies were dependent on him, because he had started investing in the construction of tank cars and would soon own the entire fleet.
But there was more trouble ahead. The Pennsylvanian oil fields had been almost exhausted and nobody knew whether more oil would ever be found anywhere else. At the same time, the largest oil reserves to date were discovered near Baku on the Caspian Sea. Yielding 280 barrels each a day, the Baku oil wells were many times more productive than the ones in America, which only yielded four to five barrels. The American share of the global refinery market—which effectively meant Standard Oil's share, since the company controlled 90 per cent of the US market - fell dramatically.
Rockefeller responded by drastically cutting expenses and by investing large sums of money into research. When new oil wells were discovered in Lima, Ohio, which proved to be too high in sulphur, Standard Oil developed a process to extract the sulphur, thus making the Lima wells exploitable. In the early 1890s, Rockefeller's company controlled two-thirds of the global oil market.
Rockefeller's business was broken up - but he triumphed nevertheless.
Rockefeller's problems had only just begun. Soon he was confronted with accusations and lawsuits charging him with violating antitrust regulations and attempting to build a monopoly, just as Microsoft and Bill Gates would be a hundred years later. On 5 May 1911, after two decades of legal wrangling, the Supreme Court ordered the divestiture of Rockefeller's Standard Oil Company. The business was given six months to sell its subsidiaries.
Even in the midst of this crisis, which destroyed the company he had spent 41 years building, Rockefeller did not panic. The news of the Supreme Court's decision was brought to him while he was playing golf with a Catholic priest. "Father Lennon, have you some money?" Rockefeller asked him. The priest shook his head and inquired why Rockefeller had asked. "Buy Standard Oil," the 72-year-old entrepreneur advised him.
As Rockefeller's biographer explains: "Precisely because he lost the antitrust suit, Rockefeller was converted from a mere millionaire, with an estimated net worth of $300 million in 1911, into something just short of history's first billionaire. In December 1911, he was finally able to jettison the presidency of Standard Oil, but he continued to hold on to his immense shareholdings. As the owner of about one-quarter of the shares of the old trust, Rockefeller now got a one-quarter share of the new Standard Oil of New Jersey, plus one-quarter of the 33 independent subsidiary companies created by that decision."
Rockefeller's life demonstrates in exemplary fashion how successful people thrive on problems. Every problem constitutes a challenge, and by solving it, they grow even stronger. Problems are tests: only when they are passed is it possible to move to the next, higher level. When confronted with a real problem, embrace it as John D Rockefeller did and look for the opportunity that comes with it!
About the author
Dr Rainer Zitelmann
He is also a world-renowned author, successful businessman and real estate investor. His most recent book, Dare to be Different and Grow Rich: Secrets of Self-Made People Who Became Rich and Successful, was published in 2019.