Awards
EXCLUSIVE: Winners Of WealthBriefing Swiss Awards 2020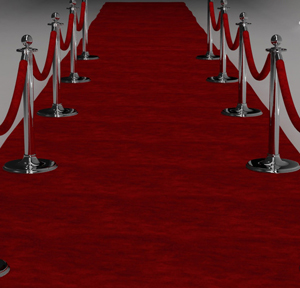 Here is a list of the firms and individuals honoured last night in Geneva by this publication for their achievements. The awards programme is the first in the calendar, with gala events scheduled in Europe, the US, Asia and Middle East later this year.
This news service kicked off this year's round of industry awards with its seventh annual gala evening in Geneva to honour winners of the WealthBriefing Switzerland Awards. The event, held at the Hotel President Wilson, adopted a new format and the categories reflected the continued changes in the shape of wealth management in the country. Congratulations to all involved.
For further details about this event, see here.
PRIVATE BANKING CATEGORIES
DOMESTIC PRIVATE BANK
Lombard Odier
FOREIGN PRIVATE BANK
Citibank (Switzerland)
HNW TEAM (SWISS DOMESTIC CLIENTS)
Mirabaud & Cie
HNW TEAM (INTERNATIONAL CLIENTS)
Rothschild & Co Wealth Management

UHNW TEAM (SWISS DOMESTIC CLIENTS)
Lombard Odier
UHNW TEAM (INTERNATIONAL CLIENTS)
Citibank (Switzerland)
FAMILY OFFICE OFFERING
Citibank (Switzerland)
SPECIALIST INTERNATIONAL TEAM
Schroder & Co Bank
CLIENT INITIATIVE
Banque Internationale a Luxembourg
BEST PRIVATE BANK – CLIENT SERVICE
Lombard Odier
BEST PRIVATE BANK – INVESTMENT MANAGEMENT PLATFORM
Hyposwiss Private Bank
BEST PRIVATE BANK – TALENT MANAGEMENT
Societe Generale Private Bank (Suisse)
PRIVATE BANK – BEST CREDIT PROVIDER
Societe Genrate Private Banking (Suisse)
PRIVATE BANK – CUSTOMER FACING DIGITAL CAPABILITIES
Citibank Switzerland
INVESTMENT MANAGEMENT CATEGORIES
EXTERNAL ASSET MANAGER
DECALIA Asset Management
EXTERNAL ASSET MANAGEMENT PLATFORM AND OFFERING
UBS Global Wealth Management
BEST ASSET MANAGEMENT FIRM SERVING FAMILY OFFICES AND PRIVATE BANKS
Capitalium Advisors
FUND MANAGER
Banque Paris Bertrand
ALTERNATIVE FUND MANAGER
Banque SYZ
PRIVATE INVESTMENT OFFICE/ MULTI-FAMILY OFFICE
Stonehage Fleming
ETF PROVIDER
Lyxor ETF
MARKETING/PR CATEGORIES
BEST MARKETING OR PR CAMPAIGN
Lombard Odier
PRIVATE CLIENT CATEGORIES
LEGAL TEAM
Schellenberg Wittmer
INDEPENDENT TRUST OR FIDUCIARY COMPANY
Intertrust
ESTATE PLANNING
Mirabaud & Cie
WEALTH MANAGEMENT TECHNOLOGY CATEGORIES (TECH VENDORS ONLY)
FRONT OFFICE SOLUTION
Finantix
TRANSACTION PROCESSING SOLUTION
ERI Bancaire
PORTFOLIO MANAGEMENT
Charles River Development
CLIENT COMMUNICATIONS

SS&C Advent