Compliance
New Swiss Trusts Regulatory Regime Is Almost Here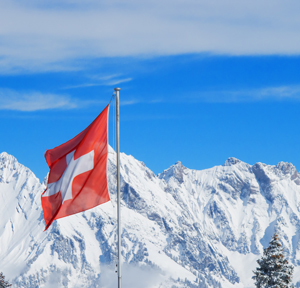 The regulatory world is changing in Switzerland. The Swiss are mindful of how their neighbours in the European Union have been playing a rough game over cross-border financial services recently. This, and other issues, means that its regulatory regime must be up to date, rigorous but not oppressive.
(Updates with reaction from industry.)
The clock is ticking down to the new regulatory system for the trusts industry in Switzerland – a development which sector specialists have long anticipated, although somewhat overshadowed by the attention focused on the UK's tortuous Brexit process.
As of 1 January 2020, the new Swiss regime takes full effect. Final versions of the Financial Services and Financial Institutions Ordinances (FinSO and FinIO) together with the Financial Services Act and the Financial Institutions Act, were brought into law by the Swiss Federal Council in November this year.
Rules now require trustees acting on a professional basis in Switzerland to obtain a licence to carry out their activities. Professional basis is defined by the enacting ordinances according to two criteria: gross turnover (i.e. exceeding SFr50,000 per year) and number of business relationships (i.e. more than 20 contracting parties).
Certain exemptions are in place, including for private trust companies, and those requiring a licence will be allowed a two-year transitional period to enable them to meet the new compliance demands made by the regulations. Prudential supervision of trustees and managers will be performed by new entities set up by the Swiss Financial Market Supervisory Authority (FINMA).
"Although the Swiss trust industry has been regulated for AML purposes for a number of years, we are encouraged that the Swiss authorities are bringing the industry in line with other jurisdictions where the trustee company, their policies, procedures and the individuals behind them are all being reviewed to ensure they are fit for purpose," Paul Tucknott, managing director of Saffery Champness (Suisse), said.
"The new regulations are a real show of commitment to the trust industry by the Swiss authorities. It is gratifying to see that the final rules provide for a practical but well legislated industry and that these rules recognise the unique and valuable role that trustees play to HNW families," he said.
"Several tax and transparency changes in recent years have seen a decline in the use of trusts, but they remain a highly effective means to manage and protect wealth and assets and, clearly, the professionalisation of the industry in Switzerland shows a commitment to the legitimate use of trusts going forwards."
Swiss financial services groups created a working group, the Swiss Supervisory Organisation of Wealth Managers and Trustees, which is dealing with legislators and regulators. This news service earlier this year interviewed David Wilson, who is partner and attorney at law, a trust and estate practitioner, as well as a leading figure in the Society of Trust and Estate Practitioners. He is in regular contact with policymakers in Bern and the Swiss industry, and talks about SOWT, the new rules, and what practitioners must prepare for.
Reaction
One wealth practitioner welcomed the changes coming down the line.
"While the use of trusts is widespread in English-speaking countries and foreign trusts are both in demand and in use in Switzerland (with Swiss trustees), there are no Swiss trusts to date because Switzerland is a civil-law country and thus ignores the common-law distinction between legal and equitable ownership," Anne Lieggott, founder and chief executive of Americans Welcome * Switzerland, a firm serving expat US citizens and others in the Alpine state, said. (She runs two organisations: one for US citizens and US residents (US persons) in the US, americanswelcome.swiss, and the other one for American expats in Switzerland, americanswelcome-expats.swiss.)
"However in March 2019, a motion on the introduction of a Swiss substantive trust law (originally introduced as Parliamentary Initiative in 2016) was approved by 123 votes against 58. Now the Swiss government is mandated to present a Swiss trust law and it is reasonable to believe that this legislative project will advance reasonably fast," Liebgott continued.
"The adoption of a Swiss trust law strengthens Switzerland's financial centre, enables Swiss banks and asset managers to offer a broader range of services and bridges the gap between Switzerland and financial centres which have their own trust laws, creating a level playing field between Switzerland and offshore jurisdictions," she said. "The traditional confidential nature of trusts is in line with Swiss banking traditions."
(Editor's note: the changes are complex, a process not helped by how there have been delays and uncertainties around how the system works. We hope for further clarity in coming weeks, and expect to get a fuller idea when this publication joins the Society of Trust and Estate Practitioners for STEP's annual Swiss/Liechtenstein conference in Interlaken, on 16-17 January. As the law beds in, there may be an impact on the volume of business in hubs such as Geneva. We invite readers to comment and keep us updated. Email tom.burroughes@wealthbriefing.com)