London & Capital Names CEO
Tom Burroughes, Group Editor, 4 December 2019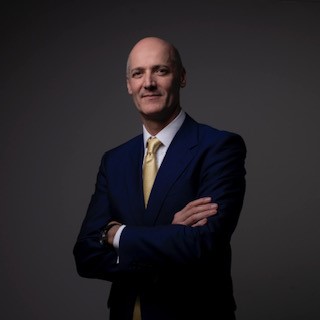 The change takes place following the sad and sudden death in October of MD Daniel Freedman. L&C has made a point of serving clients linked to the US and with complex cross-border needs. The appointment had been planned for some time as part of set of adjustments the firm was planning.
London & Capital, the UK-based wealth management firm serving clients such as US expats, has appointed Guy McGlashan as its new chief executive, filling the vacancy left by the sudden death of Daniel Freedman in October.
McGlashan, who joined the firm in 2015 as a partner and chief operating officer, will continue to work with Iain Tait (partner and head of the private investment office) and Paul Morilla-Giner (partner and chief investment officer) with all three expanding their roles in managing the business, L&C said in a statement yesterday.
"These changes had been planned earlier this year by the board as part of the firm's continued strategy to grow the business, meet the incoming requirements of SM & CR regulations and enable Freedman to take a step back from his day-to-day role. So, although these plans are being implemented sooner than expected, the firm is fully prepared to take the business forward," it said.
The organisation is targeting assets under management of £5.0 billion ($6.5 billion), having already grown to £3.0 billion in AuM. The growth will come from focusing on core services and expanding teams, as well as bringing out new offerings focused on HNW advice areas, it continued.
Before he joined L&C, McGlashan was CoO at Coutts Private Office, and had held senior positions at Kleinwort Benson, including that of head of wealth management. He started his career with Deloitte and has also worked for UBS and M&A advisory boutique Hawkpoint Partners.
"London & Capital is an unconventional firm in the world of wealth management today, founded on the principle of partnership between its people and its clients. This is an ethos built by Daniel and something that will continue to run through the core of everything we do. It is under sad circumstances that I am taking on this role, but I look forward to working with the management team to build on our long and proud history in the years ahead," McGlashan said.
The business has made something of a speciality in dealing with people with transatlantic financial needs, such as US expats, or UK citizens living in the US. The increasingly onerous nature of US tax law – which operates on a worldwide basis unlike those of most other countries – has caused some firms to shut their doors to US clients. L&C has made a point of continuing to tap into the market.