People Moves
Who's Moving Where In Wealth Management? - Finantix, Vintage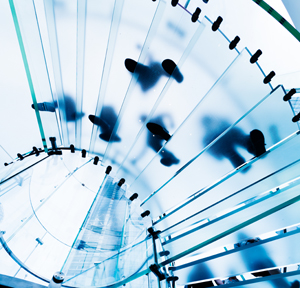 The latest moves in wealth management from across Europe.
Finantix
Finantix, the wealth management, banking and insurance tech firm, has appointed two senior figures who are based in Switzerland.
The new hires are Albert Iselin, who joins as executive director for DACH (Germany, Austria, and Switzerland) and Anja de Troyer who joins as client poduct manager, both with the remit to support and increase the firm's presence in the region.
"So far this year, we have invested in building out our client-facing presence across both Asia-Pacific and Europe and I am delighted to welcome two key additions to our Swiss-based team," Christine Ciriani, chief commercial officer at Finantix, said.
Iselin joins Finantix from Avaloq, where he spent 14 years in various roles, most recently as Global Account Manager for one of the firm's largest clients, leading the sales team across Switzerland as well as managing global outsourcing engagements. He has had senior roles with other well-reputed firms during his career, including Reuters and IBM. As executive director of DACH, Iselin will be responsible for expanding Finantix's presence in German speaking markets.
De Troyer is joining the Finantix Swiss-based business development team and will sharpen Finantix's focus on developing its offerings dedicated to the wealth management industry, supporting both sales and R&D product teams globally, and sharing her business expertise and knowledge. She has more than 20 years of industry experience gained through strategic and business consultancy, chief of staff, sales and product management roles covering European as well as global markets.
Vintage
The UK-based Vintage group of companies, a financial advisory and wealth management business which oversees a total of more than £1.25 billion of client money, has appointed John Morton as chief executive of Vintage Wealth Management. He has also been named as executive director of Vintage Asset Management, Vintage Corporate, and Vintage Wealth.
In 2018, Morton established Broad Street Asset Management. He will be integrating the fledgling business into Vintage with a number of those currently working there joining the group, Vintage said in a statement. In 2009, Morton established European Wealth which in five years acquired six businesses in five different countries and was floated on London's AIM market.
His career has also included a stint at Abtrust (subsequently Aberdeen Asset Management), latterly as a director of Abtrust Fund Managers, and Morton established an investment management and financial planning business for a firm of solicitors which demerged to become Ashcourt Holdings.