Client Affairs
Is Brexit's Fog Finally Lifting? Deal Reactions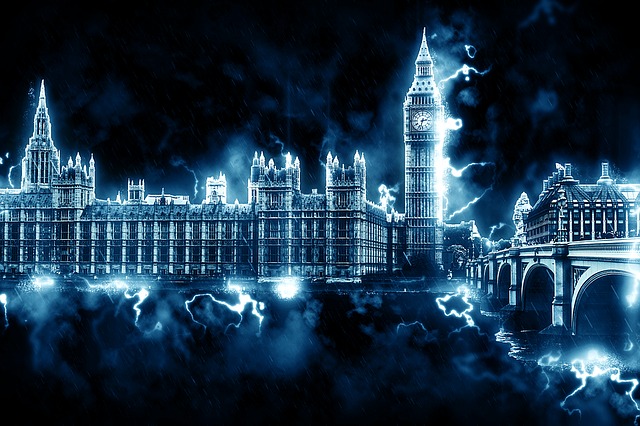 "We've been here before," is the cautious response. Nevertheless, a deal emerging from the negotiating "tunnel" has rallied markets and expectations.
Sterling welcomed Thursday's news that the UK prime minister Boris Johnson and EU Commission president Jean-Claude Juncker have confirmed that a deal has been reached. Juncker tweeted: "Where there is a will, there is a #deal - we have one! It's a fair and balanced agreement for the EU and the UK and it is testament to our commitment to find solutions. I recommend that #EUCO endorses this deal." The big question, however, is whether it will now pass the scrutiny of both the UK and European parliaments. Here fund managers and economists give their market reactions and lay out the various scenarios we can expect in the next few days. The latest State Street poll of institutional investors on Brexit showed that two-thirds (66 per cent) believed that the UK leaving without a deal on 31 October would have a negative impact on markets globally.
Dean Turner, UK economist, UBS Global Wealth Management
"Amid fresh optimism about a Brexit deal, it is important to remember that the agreement must still be voted on by the EU27 heads of state, as well as the UK Parliament. As things stand, parliamentary ratification is far from certain.
"The outcome that investors feared the most, a no-deal Brexit, seems less likely now than at any time in the last few months. If parliament does not ratify the deal and a general election is called, Boris Johnson will most likely campaign on the platform of having secured an agreement. The Labour Party, on the other hand, has confirmed it will push for the new agreement to be put to a second referendum.
"As has typically been the case with Brexit newsflow in the past, moves within the UK equity market are likely to remain more significant than moves in the overall UK equity market. On sterling, we retain our overweight position versus the US dollar in our FX strategy. If a deal is at last reached, we may even see GBP/USD rally to 1.35. If MPs do not agree on a deal after all and we are faced instead with an extension, followed by a general election, we would more likely see GBP/USD settle between 1.26 and 1.32. The looming no-deal Brexit scenario, which could have flung GBP/USD as low as 1.12, now appears the least likely outcome."
Artur Baluszynski, head of research at Henderson Rowe
"Big win for Boris. If he manages to get it through parliament, we should see a wave of "risk-on" trades coming into [the] UK market. However, let us wait and see all the details and then let the markets decide how likely it is for the UK parliament to accept it. For now, expect some positive momentum in sterling and domestically focused asset classes."
Andy Scott, associate director at JCRA
"Sterling received another leg higher this morning after a Brexit deal was finally reached. While many in the market and the country will breathe a huge sigh of relief, after it appeared the DUP had once again scuppered the agreement, there is no doubt a high degree of caution among investors as the UK parliament has yet to have its say!
"Sterling has seen a dramatic couple of weeks. Rallying 6 per cent versus the dollar and 5 per cent versus the euro from its lows last Thursday, the currency's best performance against the dollar since 1985! However, sterling still remains relatively weak. At the current level of 1.29 versus the dollar and 1.16 versus the euro, sterling is still down 13 per cent and 11 per cent respectively compared to its peak on the eve of the referendum result. If the deal gets through parliament, we would expect the clarity it provides for a transition period to result in some further gains for sterling, though the hit to economic growth from falling business investment and uncertainty will likely remain a concern.
"The fog of Brexit should now finally start to lift, providing a more certain path for businesses to plan and invest again, as well as a more stable and therefore more attractive currency."
Adrian Lowcock, head of personal investing at Willis Owen
"Boris Johnson's announcement of a great new deal has gotten currency markets excited but investors should be wary, we have been here before and it didn't end well. There is still a lot of work to be done. However, what is clear from the initial reaction is that the Brexit issue has been weighing on the UK currency and indeed stock market. Events over the weekend will be the deciding factor.
"Whilst investors shouldn't get too excited if a deal is done, there is the potential for markets to rally quickly on the news. The UK market has looked cheap for a while and there are some attractive opportunities. However, because there are still many risks, the best course of action is to be diversified as this will give you the flexibility needed to navigate a complex situation."