People Moves
Credit Suisse Reportedly Followed UBS-Bound Former Top Banker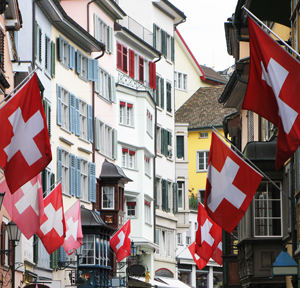 A former top banker at Credit Suisse, who is to join its main Swiss rival, was reportedly followed by detectives. The matter has led to arrests, media reports said.
Former Credit Suisse banker Iqbal Khan, who was hired by rival UBS in August, was followed by detectives trying to prove if he had attempted to poach ex-Credit Suisse colleagues to join him, a media report, citing unnamed sources, said.
Khan, who was on leave before he was due to join UBS as co-head of wealth management on 1 October, was followed by unidentified men while driving his car with his wife last week. He eventually noticed that he was being followed and took pictures of his pursuers, which led to a physical confrontation in broad daylight in downtown Zurich when the men tried to take away his mobile phone, reports in the Swiss media said.
Khan reported the matter to police, leading to the arrest of three men, according to reports in the Swiss tabloid SonntagsBlick and the Sunday newspaper SonntagsZeitung. A version of these reports was given by Bloomberg.
The Zurich prosecutor reportedly said on Friday that it had launched criminal proceedings in response to a complaint from Khan, who said that he was threatened. The prosecutor declined further comment, citing ongoing investigations.
This news service has contacted UBS; Credit Suisse declined to comment.
A spokesperson for Credit Suisse on Sunday declined to comment on a report in SonntagsBlick that the bank's head of security had authorised Khan's surveillance.