People Moves
Summary Of Latest Moves In Global Wealth Management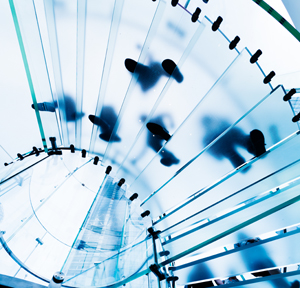 A summary of moves in the wealth management industry around the world in April, May and June.
Moves for UK, rest of Europe (including Switzerland), rest of the world (not including North America and Asia. Those regions are separately detailed below).
June
SVM Asset Management, the Edinburgh investment firm, appointed Jonathan Beckett and Jonathan Hewitt as non-executive directors.
Beckett has nearly 20 years' investment industry experience as a fund selector and is an industry campaigner for fund governance, transparency and environmental social governance issues. Hewitt was previously with Fidelity International as head of personal investing and, prior to that, head of UK marketing. He has extensive experience of strategy and delivery of sales and marketing, and has been in senior roles in a number of insurance organisations including Standard Life, Aegon and Sainsbury's. He was previously a member of the Standard Life Investments Ethical Funds Advisory Group.
Artorius, a UK-based wealth management firm created in 2015, appointed former senior Coutts banker Steve Brandreth with the remit of establishing a Midlands region office. Brandreth, who worked at Coutts for 16 years, works alongside client manager Paul Hutchinson.
UK wealth management group Tilney appointed Grant Morrice as a financial planner. Morrice joins the Tilney team in Edinburgh. Morrice joined from St James's Place where he ran his own practice for over four years. Prior to this, he was with Aberdein Considine working from their Perth, Edinburgh and Glasgow offices.
Offshore law firm Carey Olsen appointed Stephen Gie as a senior associate in its banking and finance practice in Jersey. Gie was admitted as an attorney of the High Court of South Africa in 2003 and is experienced in advising on corporate, banking and finance matters. He worked for 12 years with Cliffe Dekker Hofmeyr in South Africa where he was most recently a director and senior lawyer in the finance and banking department.
BTON Financial, an outsourced dealing desk for asset managers, appointed two non-executive directors. Electronic trading experts Brian Schwieger, current global head of equities at the London Stock Exchange Group and Tony Walker, former managing director of EMEA EXecution Services at Merrill Lynch, joined BTON Financial in an advisory capacity. Schwieger, had been at LSEG since 2013. Walker has more than 20 years of experience in electronic trading. He started his investment banking career at Lehman Brothers and joined the nascent electronic trading business. In 2006, he joined Merrill Lynch and helped establish the electronic trading franchise.
Investec Asset Management appointed Esther Chan and Alan Siow to join its emerging markets corporate debt investment team. Chan and Siow focused on EM corporate debt within the firm's broader EM fixed income business. Chan is based in Cape Town, and Siow is based in Hong Kong. Both reported to Victoria Harling, head of emerging market corporate debt. Siow was latterly at Bluebay Asset Management, where he co-managed the firm's EM corporate high income funds and oversaw EM local currency corporate funds alongside sector analysis. Chan joined from Ashmore Asset Management, where she was a portfolio manager in the emerging markets corporate high yield team.
Trident Trust appointed Turama Meha as a trust and corporate services manager in New Zealand, joining Lisa Gouws and Simon Holroyd in the team. Meha has over 15 years of industry experience. Prior to that she practised as a lawyer.
Geneva-based asset management house NOTZ STUCKI revamped its leadership after announcing that long-standing executive committee member Bernard Tracewski was retiring at the end of 2019.
He was at the firm for more than three decades. It also appointed Angel Sanz as chief investment officer and asset management head, and appointed Cédric Dingens, who heads the investment solutions and institutional investors department.
Schroders appointed three people to join its investment teams. Kenny Nicoll joined as a liability-driven investments solutions manager, a newly-created role. He has more than 20 years' experience in structuring and advising on investment products and solutions for clients. Nicholl was previously a director, manager research, at Redington. He has also been a director, structured solutions, at NatWest Markets and ABN Amro. Andrew Mulhair joined from Willis Towers Watson, also as an LDI solutions manager, in a newly-created role. He was previously an investment associate in WTW's LDI team. James Oliver moved internally to Schroders' B&M credit portfolio management team; he is responsible for managing outcome-focused, B&M investment grade credit portfolios.
Cavendish Asset Management put new people in charge of its TM Cavendish International Fund and TM Cavendish UK Balanced Income Fund. Liz Evans and Tom Donneky took over managing both funds from Julian Lewis, who remained as CIO. Nick Burchett and Paul Mumford manage TM Cavendish AIM Fund and TM Cavendish Opportunities Funds. Burchett and Mumford have worked together advising clients at the firm for over two decades. Donneky came from Russell Investments and Evans previously managed the TM Cavendish Asia Pacific Fund from launch to its merger with the TM Cavendish International Fund.
Former Danske Bank interim chief executive, Jesper Nielsen, was fired from his current position as head of banking for Denmark after clients were overcharged for an investment product. Glenn Söderholm, a member of the executive board and in charge of the banking activities in Norway, Sweden and Finland, took responsibility for the banking activities in Denmark.
Carmignac appointed Justin Kew to the newly-created role of sustainability manager. Based in London, Kew reports to Sandra Crowl, stewardship manager and member of the investment committee. Kew joined from Fidelity International, where he was a senior ESG analyst, responsible for integrating ESG data in investment analysis and portfolio management and designing investment processes for clients. Prior to that, Kew was involved in sustainable investment and product management for JP Morgan Asset Management.
Collas Crill named Gavin Renault as head of conveyancing in its Jersey office. Renault ran a number of property teams over the last three decades.
BMO Wealth Management named Shannon Kennedy as the global head of its family office arm, the recently rebranded ultra-high net worth division. Kennedy leads the global buildout of BMO Family Office with a team of more than 200 professionals. She joined with 30 years of wealth management experience, most recently with BNY Mellon Wealth Management where she served as president, US Markets-Southwest.
The Association of the Luxembourg Fund Industry appointed Corinne Lamesch as the new chairperson. The previous chairperson was Denise Voss. Lamesch, who has been a member of the ALFI board since June 2017, is a regular speaker at industry events. She is country head, Luxembourg and head of legal, Europe at Fidelity International and has over 20 years of experience in the Luxembourg fund industry. She joined Fidelity International in 2008 and has also acted as conducting officer of Fidelity International's Luxembourg-based management company since 2015.
Nedbank Private Bank appointed John Williams as head of wealth planning for the international business. He is based in London. Williams is a senior wealth planning professional with over 25 years of advisory and management experience - he joined Nedbank Private Wealth from Credit Suisse UK where he was head of wealth planning for five years. He worked in similar senior roles at Barclays and UBS.
Expatriate Law, which concentrates on clients living outside countries of their birth and citizenship, appointed senior associate Melanie Bataillard-Samuel. She joined from the Bristol-based law firm Gregg Latchams. She has extensive knowledge of French and other European law.
RBC Wealth Management appointed long-standing employee Dave Thomas as head of its international business, leading the firm's business in the UK and Channel Islands as well as remaining as chief executive for RBC Capital Markets Europe. Thomas, who is based in London, has a joint reporting line to Doug Guzman, group head, RBC Wealth Management and Insurance, and to Troy Maxwell, chief operating officer, RBC Capital Markets.
BNP Paribas appointed a new leader of its private banking arm in India, Ravinder Singh, whose new post is head of wealth management and managing director, and chief executive, India. Singh, who is based in Mumbai, took over from Himanshu Mehta who moved internally to pursue a new opportunity elsewhere within BNP Paribas.
Active asset manager Polar Capital named Alastair Barrie as managing director, North America, in a newly-created role designed to drive US expansion. Barrie is responsible for developing and implementing a US wholesale and institutional distribution strategy; he supports CEO Gavin Rochussen in expanding Polar's North American business. Barrie joined after a decade at Martin Currie, where he was most recently head of US wealth management sales. Before that he spent 12 years in a number of senior roles at Henderson Global Investors.
Tilney moved to new premises in Edinburgh's Exchange District to make room for growth in the region. The new expanded office is run by former Standard Life Aberdeen veteran Ronnie Binnie.
YFM Equity Partners appointed Helen Villiers as investment manager. Based at YFM's London office, Villiers concentrates on supporting YFM's new investment activity. Villiers, who is a qualified chartered accountant, joined from Grant Thornton's corporate finance team in London, where she worked with management teams and entrepreneurs on a range of transactions, primarily in the human capital and technology, media and telecoms sectors.
Emirates Investment Bank, the private bank based in Dubai, appointed Imad Bou Khouzam, chief financial officer, as interim chief executive. This happened after Khaled Sifri resigned from the position earlier in May. Imad Bou Khouzam, CFO at the bank since 2017, has more than 24 years of experience in banking and finance across the Middle East and North Africa.
Discretionary wealth manager Brewin Dolphin appointed Menna Cule to head its Oxford and Birmingham offices. Cule manages a joint team of over 50 people across both offices, and replaced head of office, Adam Wilkins, who stepped down to focus on managing investments for his clients. He remained as divisional director of investment management.
VNX Exchange, a digital asset marketplace for venture capital investments and Luxembourg-based fintech companies, made a series of appointments to its leadership team to push product development and prepare for a commercial launch. Frabrice Croiseaux joined VNX Exchange as a member of the board of directors. He is chairman of the board of directors at Infrachain, a Luxembourg-based group in the blockchain space. He is also the CEO of InTech SA, an IT consultancy, and a leader of the blockchain working group of the Fédération des Tiers de Confiance Numérique which brings together different institutions, enterprises, startups as well as technical and legal experts who provide or use digital services.
VNX Exchange also appointed Evgeny Gavrilov as the new chief technology officer. Gavrilov, who has two decades of experience in IT, has held several leadership technology positions at the Moscow Exchange and investment organisations, including Sberbank CIB, Troika Dialog and Deutsche Bank. Additionally, the organisation appointed Ilya Makhnachyov as its head of trading to focus on product development. He has more than 15 years of experience as a trader in leading Russian investment companies such as Troika Dialog/Sberbank CIB and Renaissance Capital, as well as trading in crypto funds.
Julius Baer International named Jamie Banks as new head of wealth planning and Alan Hooks as head of London. Banks joined Julius Baer four years ago and takes over head of wealth planning from Hooks, who is moving to his new role heading up business for London. Before joining Julius Baer, Banks spent seven years in Deutsche Bank's wealth planning division, most notably as head of regulated UK wealth planning. Hooks, who joined from Bank of America Merrill Lynch in 2013, leads Julius Baer's London-based relationship management teams.
Paul Gaston, who has worked with firms including Pictet, Goldman Sachs and Fidelity, was named as commercial director of AssetQ, a repository of fund due diligence information for domestic and international collectives. With more than 30 years of financial services experience, Gaston recently worked with a French asset management company to develop its UK infrastructure. Prior to this he was head of UK sales at Pictet.
VP Fund Solutions, part of VP Bank, expanded its leadership team in Liechtenstein and Luxembourg. Dr Martin Jonasch, who has been with VP Fund Solutions since 2012, and head of advisory and structuring since 2016, strengthened the executive board of VP Fund Solutions (Liechtenstein) as chief operating officer. Reto Grässli, who since 2012 has been a member of the executive board of VP Fund Solutions (Liechtenstein) and head of fund operations and risk management, became chief technology officer. Torsten Ries, head of private equity and real estate (PERE), became a new member of the executive board of VP Fund Solutions (Luxembourg). VP Fund Solutions is led by Eduard von Kymmel.
Equilibrium Asset Management appointed prominent UK business leader Chris Brindley MBE as a non-executive director. Brindley is a former managing director of Metro Bank and NatWest (North of England and Scotland) and was Chair of GreaterSportManchester for 10 years. He is also a non-executive director of the Rugby Football League and Chair of Olympic champion Rebecca Adlington's SwimStars' parent company Sporting House. He was recognised in 2017 by the Institute of Directors as the UK's Non-Executive Director of the Year. He was awarded an MBE in the Queen's Birthday Honours List for his services to sport.
A former chief executive of Coutts and C-suite senior figure at UBS, Rory Tapner, became chair of Brown Shipley's board of directors. David Rough, remains a director at the UK wealth management house until the end of August 2019. Tapner is one of the most senior figures in contemporary wealth management and has more than 20 years of board experience in the financial services industry. He was global head of capital markets and investment banking at UBS, and chair and CEO of UBS's Asia-Pacific businesses. He stepped down from UBS after 26 years of service, soon after which he was appointed CEO of Coutts.
UK law firm Royds Withy King appointed Stephanie Rees to join its private wealth offering as marketing and business development director. She joined from auction house Christie's, where she was the global marketing manager leading a number of high-value international luxury campaigns.
BMO Global Asset Management appointed Cristiana de Alessi as a portfolio manager in the global rates team. She reports to Keith Patton, global head of unconstrained fixed income. De Alessi is an emerging market fixed income specialist with more than 15 years of experience covering the asset class. Prior to joining BMO Global Asset Management, she analysed emerging market local fixed income strategies at BNP Paribas Asset Management, and was a macro strategist for Moore Capital Management. She began her career at the Bank of England as an economist.
London-listed wealth management group Kingswood Holdings appointed Rob Suss, co-chief executive of UK Agricultural Finance and co-founder of Global Tower Solutions, as a non-executive director. Suss advised Kingswood on its global wealth management strategy, working with senior management. A former managing director at Goldman Sachs, where he had worked for 18 years, most recently he was head of private wealth management at Goldmans Sachs in London from 2012 to 2015. Suss is also involved with a number of philanthropic organisations, serving as deputy chair of the Trust of the Royal Academy of the Arts and a trustee of JK Rowling's charitable endeavour Lumos.
Board members of the French Asset Management Association ("Association Française de la Gestion financière") reappointed Eric Pinon as chairman for a three-year term. Pinon works with Philippe Setbon, whose term as vice-chairman was also renewed, together with newly-appointed vice-chairman Matthieu Duncan.
Olivier Becker, head of convertible bonds at ODDO BHF Asset Management, the European investment house, took over direct control of its range of target-date bond funds. Becker has 18 years of investment experience and has been a co-portfolio manager for more than seven years. He is supported by Victoire Dubrujeaud, co-portfolio manager, and by a team of seven high-yield specialists focused on analysing different market segments.
Boutique wealth manager EQ Investor appointed former Cambridge Associates MD, Naomi Friend, as client director. Based in the London office, she plays a key role in meeting growth goals, including promoting EQ's services to IFAs.
Offshore law firm Carey Olsen appointed Andrea Steel as counsel in its corporate and investment funds practice. Steel re-joined the firm after spending the past 13 years heading up the in-house legal teams at two of Europe's leading fund administration companies.
The managing director of Ashburton Investments' international business, Tony Wilshin, who was appointed in June last year, left the firm. Wilshin, with 28 years in the financial services sector, was made a director of Ashburton in 2016. He had been responsible for the strategic management and development of Ashburton's integrated and multi-domicile operations platform to support the international investment activities of the business.
The Fry Group, which specialises in serving UK nationals around the world, appointed Gary Jennison as it non-executive chairman. Jennison leads the board and Jeremy Woodley, group CEO, continues to set strategy and provide day-to-day management. Jennison is non-executive chairman at Lantern Debt Recovery Services and Orchard Funding Group, and non-executive director at Admiral Financial Services. Prior to these non-executive roles, the industry veteran was European CEO at The Warranty Group, deputy CEO at Together Money, chief executive at Payzone UK and Secure Trust Bank, and MD of Barclays' branch network in the UK.
The Financial Conduct Authority, the UK regulator, appointed Baroness Zahida Manzoor CBE as chair of the Financial Ombudsman Service. Baroness Manzoor succeeds Sir Nicholas Montagu , who stepped down after more than seven years in post. Baroness Manzoor was appointed to the House of Lords in 2013, where she served as House of Lords Government Whip and Minister between March 2018 and May 2019.
London law firm Payne Hicks Beach announced a slew of appointments, promoting six staff internally from the firm's dispute resolution, corporate, private client and family departments. Ane Vernon and Howard Taylor were made partners in the dispute resolution and corporate departments respectively; while Emily Hewlett, Melissa Ellis, Tom Quinn and Joshua Moger were made associates.
Collyer Bristow promoted two new partners and three new senior associates to cover private wealth and intellectual property. Samara Dutton and James Cook were made partners in the private wealth offering, focusing on contentious trusts, probate, and tax and estate planning for wealthy individuals and families. Charlie Fowler wa named senior associate in private wealth; Mette Marie Kennedy and Chandni Rani were promoted to senior associates in the intellectual property practice.
UniCredit named former JP Morgan advisory head, Davide Lombardo, to lead investment advisory and key clients for the Italian lender in a newly-created role. He serves in the bank's wealth management arm under UniCredit Commercial Banking for Western Europe. Lombardo is based in Milan and will report to group wealth management chief Marco Bizzozero.
---
May
Germany's Allianz Real Estate opened a London office. It appointed Kari Pitkin as head of business development across Europe; she reports to Olivier Teran, chief investment officer. With 20 years of investment banking experience in the EMEA region, Pitkin came from Bank of America Merrill Lynch where she held the position of head of EMEA Real Estate & Lodging, having joined the firm in 2005.
The firm also appointed Shripal Shah as head of debt origination - London, to lead the team serving UK and pan-European clients. Shah reports to Roland Fuchs, head of European debt. Since 2002 Shah has covered senior positions in international real estate banking at Barclays Bank and HSBC before joining JCRA, where he was head of real estate from 2016.
Schroders hired Peter Arnold to lead the group's Alternative Assets Unit. Arnold joined from Citi where he led international fund distribution, specialising in private debt, real estate and global infrastructure. Prior to Citi, where he spent 18 years, he worked at JP Morgan, UBS and Societe Generale.
Withers appointed long-time partner Justine Markovitz as its chairperson, becoming the second female leader to assume the chair. In a career spanning tax, trusts and estate planning for families, Markovitz joined Withers in 1999, becoming a partner in 2004. Since 2005, she has led Withers' Swiss practice in Geneva and co-led the firm's global private client and tax team.
IQ-EQ appointed financial services veteran Fèmy Mouftaou to lead commercial operations in Luxembourg as more front office business moves to the Continent prior to Brexit. Mouftaou joined the wealth services manager following two decades in business development working in Europe, Dubai, Bahrain and across west, central and southern Africa.
Credit Suisse recruited Patsy Sciutto Doerr as global head of diversity and inclusion. She joined from media, information and market data services group Thomson Reuters, where she was global head of corporate responsibility, sustainability and inclusion.
London-based Waverton Investment Management appointed Jim Mackie as an investment director in the multi-asset team. He joined the managed portfolio group as a portfolio manager, investing in direct equities, bonds, third-party funds and structured products. Mackie, who previously worked at Brooks Macdonald, has over 20 years' experience in wealth management, spending the last decade focussed on the professional advisor market and managing assets across external platforms. Prior to Brooks Macdonald, he worked as an investment manager for Vestra Wealth and Cheviot Asset Management.
Alistair Jex joined Deutsche Bank Wealth Management to head discretionary portfolio management in the UK. Based in London, Jex sits on the European Regions Input Investment Committee and chairs the UK Investment Committee, reporting to Alvaro Vitorero. He joined from Coutts, where he was head of discretionary portfolio management. Prior to that he was a portfolio manager at Gartmore.
Finantix, which provides software for banking, wealth management and insurance, appointed Tim Wood as chief financial officer, a newly-formed position at the firm. Wood previously worked for five years at Intelliflo, an HgCapital-backed software-as-a-service business serving independent financial advisors. Prior to this, he was financial director at the venture capital backed start-up Higher Education Online.
Zurich-based wealth manager Julius Baer named Jeff Mouton as head of intermediaries for Luxembourg. He succeeded Denny Pole, who moved to a new leadership role in Switzerland for intermediary clients in emerging markets. Mouton reports to Marcel Suhner, head of intermediaries Europe.
BNY Mellon Investment Management appointed Michael Beveridge as head of UK intermediary distribution. He reports to Hilary Lopez, head of European intermediary distribution. Beveridge has more than two decades of experience having spent his career in a number of senior UK distribution roles at Aberdeen Standard Investments (formerly Standard Life Investments).
Standard Life Aberdeen appointed financial services veteran Fergus McCarthy to lead the regional wholesale team to strengthen distribution and growth, the Edinburgh-based firm said. McCarthy leads the investment and platform sales teams in the newly created role as UK distribution director. He reports to UK MD of distribution, Noel Butwell.
UK wealth manager Brown Shipley appointed Sandra Dailidyte as client senior manager at its Edinburgh office. Dailidyte manages client investment and gives broader wealth management advice to new and existing clients in Scotland. Prior to this, she worked for four years working at Tcam Asset Management.
Lombard Odier named Stephen Kamp as chief operating officer for private clients. Her is based in Geneva and reports to Frédéric Rochat, co-head of private clients business. The European private banking veteran was tapped from Swiss rival bank Julius Baer, where he was regional deputy for southern Europe and Israel.
The chief investment officer of HSBC Asset Management, Chris Cheetham, retired from his post, bringing down the curtain on a four-decade investment sector career. Cheetham joined HSBC Global Asset Management in 2003. Apart from his duties at HSBC, he serves as a trustee of the Mineworkers' Pension Scheme and in April 2018 became a non-executive director of The Pension Protection Fund.
Bermudian lawyers Sam Stevens and Jay Webster were called to the Bermuda Bar, having returned to the island earlier this year to join Carey Olsen Bermuda. Both men were called to the bar before Chief Justice Narinder Hargun in the Bermuda Supreme Court. The organisation is part of offshore law firm Carey Olsen. Stevens, who is experienced in commercial dispute resolution (with a particular interest and specialism in arbitration), joined Carey Olsen Bermuda as counsel after more than six years at DLA Piper where he practised in both its Dubai and Singapore offices. He has handled significant commercial disputes in a number of jurisdictions and a variety of sectors, including banking, investment funds, real estate, energy, insurance and logistics. Webster joined the firm as a senior associate after practising for more than five years in the London office of US law firm Steptoe & Johnson. He specialises in advising clients on a wide range of contentious and non-contentious employment law matters, including complex and high-value employment tribunal and High Court litigation.
Aberdeen Standard Investments appointed Bill Hartnett as an environment, social and governance-themed investment director. Hartnett reports to Euan Stirling, global head of stewardship and ESG Investment and is based in London. With more than 20 years' experience of responsible investment and active ownership, Hartnett was previously head of responsible investment at Australian superannuation fund, Local Government Super.
Xen Technologies, a platform giving Asian investors the ability to tap into alternative assets such as private equity and hedge funds, appointed Bernard Phang to join its advisory board. Previously, Phang was managing director at Government of Singapore Investment Corp and head of strategic planning and research at GIC Real Estate, based in Singapore.
Brewin Dolphin appointed two new wealth directors at its offices at 8 Waterloo Place in St James's, London. It hired Adrien Landreau and Paul Bentley. Landreau joined Brewin's West End team after 17 years with the French CM-CIC Group. Bentley joined from Kleinwort Hambros where he was head of entrepreneurs. During his 15 years with the company, he provided wealth management advice to senior executives and guided clients through the sale of their businesses.
Investec Bank named Ruth Leas as chief executive officer of its banking unit, which houses the group's non-Southern African operations. Leas took over from David van der Walt, who became chief risk officer for Investec Bank and Wealth Group and head risk for the parent group.
Accountancy, tax and advisory firm Blick Rothenberg appointed Sean Randall, as the stamp duty [tax] specialist. Randall has almost 20 years of specialist experience, the last five of which involved rebuilding and running a stamp duty team at a Big Four firm. Another joined was Heather Powell, partner at Kingston Smith.
Wealth manager Tilney appointed Nadia Atanasov as an associate financial planner in further expansion of its Edinburgh office.
Atanasov joined from Chiene & Tait Financial Planning where she spent two years as a para-planner, providing technical support. Prior to that, she was a para-planner at Grant Thornton's Belfast office.
Global asset manager Aviva Investors named Stephanie Niven as a manager to its Global Equity Endurance Fund. Niven joined Aviva as a portfolio manager in the Global Equities team in October 2018, after six years at Tesco Pension Investment. Before that, she worked at Javelin Capital and Goldman Sachs. She reports to head of global equities. Mikhail Zverev.
Amundi, the European asset management house, appointed Richard Deutsch as head of credit research, fixed income. He joined from HSBC Global Asset Management where he was global head of credit research (2010 to 2018).
Danske Bank appointed former ABN AMRO senior figure Chris Vogelzang as its new chief executive. He took over from interim CEO Jesper Nielsen who had held the position after the resignation of Thomas F Borgen last year.
DECALIA Asset Management, the Swiss firm, appointed Bernhard Utiger as region head to develop its business in German-speaking Switzerland. Utiger has more than 18 years of experience in fund distribution and sales covering German-speaking Switzerland. Prior to this, Utiger worked in different management and senior sales roles at leading investment firms, such as Vontobel Investment Banking, Flossbach von Storch, JP Morgan Asset Management and Julius Baer Asset Management. Utiger replaced Claudia Eftimie who will take on new challenges, the firm said.
Legal & General Investment Management appointed three new board members to join its Irish management company. The three new directors ertr: Lee Toms, non-executive director and global head of investment operations; Volker Kurr, executive director and head of European institutional distribution and the group's German business lead; and John Craven, executive director and European head of finance.
Malta-based Founders Bank, which focuses on serving the tech sector, including blockchain and emerging sectors, appointed senior Deutsche Bank executive Kenan Altunis as its chief executive. In his last role, Altunis served as global co-head of the institutional client group in Deutsche Bank's Corporate and Investment Bank.
Danske Bank, the Copenhagen-based lender embroiled in a major money laundering scandal, appointed a financial crime head - Satnam Lehal. The new financial crime chief held a similar role at Morgan Stanley in London, where he was responsible for tackling financial crime across Europe, the Middle East, Africa and Asia for the investment bank. He will report to Philippe Vollot, Danske's chief compliance officer and an executive board member.
Citi Private Bank made a number of appointments in Europe after it recently appointed James Holder to the newly-minted role of global head of private capital, institutional solutions (PCIS). Laurence Mandrile-Aguirre was appointed as global market manager (GMM) for private banking in Switzerland and Monaco and moved to Geneva. Mandrile-Aguirre is responsible for the strategic development and growth of the Swiss (Geneva and Zurich) and Monaco businesses. She has 20 years' finance industry experience, having started her career with Citi Private Bank, she has worked in Monaco, Geneva and London. Mandrile-Aguirre is a managing director and the head of investment counselling for the UK region covering some of the largest clients and family offices in Europe, the Middle East and Africa.
Hawksmoor Investment Management appointed Brian Ashford-Russell as a non-executive director. Brian Ashford-Russell co-founded and is a non-executive director of Polar Capital Holdings. He was also the manager of the Polar Capital Technology Trust. Previously he was head of the technology team at Henderson Global Investors.
IQ-EQ, the investor services group, appointed Steve Soki as group head of private wealth at the international firm. Steve Soki previously worked at UK-listed SANNE, the alternative asset and corporate administration services provider, where he was managing director of its corporate and private client segment. Before that, he worked for almost 14 years in the Caribbean and Jersey with RBC Wealth Management.
SANNE, which provides alternative asset and corporate administration services, appointed Michael Riley as director, mergers and acquisitions. He is based in the firm's London office. Riley has more than 15 years' experience executing transactions in the financial services sector on both the buy side and sell side in the mid-market across the UK, Europe and internationally. Prior to joining SANNE, he was a director within the financial services M&A team at KPMG for nine years.
Stonehage Fleming, the multi-family office, appointed Julie Gauthier as business development officer in Switzerland. Gauthier reports to Johan Van Niekerk, head of family office (Neuchatel) and will be a member of the business development team, working between all three of Stonehage Fleming's Swiss offices. Gauthier's role was newly created. Prior to this role, Gauthier worked at Geneva Management Group, where she was vice president of business development. At GMG she was responsible for client base expansion and new business acquisitions across the globe.
The Edmond de Rothschild group appointed former Union Bancaire Privée senior figure Michel Longhini as its private banking head. Longhini was UBP's private banking chief for the past nine years. His new role involves running the group's private banking business, including Switzerland, Belgium, France, Israel, Italy, Luxembourg, Monaco, Portugal, Spain and the UK.
Santander UK appointed Ben Covey as head of private banking, taking over from Charlotte Platts who moved to become head of wealth at Santander. Covey reports to Platts. With more than 20 years' experience in the UK wealth management industry, Covey was most recently divisional manager for South West and Central at Santander Private Banking.
UHY Hacker Young, the national accountancy group, appointed Colin Wright as its new chairman. Wright initially trained at EY in Trinidad & Tobago and joined the London office of UHY Hacker Young in 1996. He has worked two stints at UHY Hacker Young for a combined period of 19 years. He has more than 25 years' experience in audit and assurance, financial reporting and corporate finance.
Hawksmoor Investment Management, a UK firm, named a new chief executive, Sarah Soar, subject to regulatory clearance. The firm's founder and CEO John Crowley continued as a director of the company, but gave up his executive responsibilities. He has been the CEO since Hawksmoor was founded in 2008.
Schroders appointed an investment specialist, Kari Sigurdsson, as a quantitative portfolio manager. He joined the UK-listed firm's Systemic Investments team. The role was newly created. Sigurdsson joined from AQR Capital Management.
Aegon Asset Management appointed two figures to join its responsible investment team, now with a total of 14 persons. Brunno Maradei joined to take up the newly-minted role as a global head of environmental, social and governance investments (ESG) based in The Hague, the Netherlands, and Julius Huttunen joined responsible investment manager, based in Chicago, US. Both report into Roelie van Wijk-Russchen, global head of responsible business and public affairs.
Maradei joined from the European Investment Bank in Luxembourg where he was a senior investment officer leading execution teams for project finance deals outside the European Union, focusing on climate-friendly impact investments in Africa.
City law firm Druces brought in Samantha Hook, a specialist real estate finance partner. Hook was previously a banker at Coutts. Prior to that, she was at Howard Kennedy, where she built a reputation for advising on real estate financing, refinancing, acquisition, disposal and leasing of both commercial and residential property.
Brown Shipley, the UK firm, appointed Cyrique Bourbon as asset allocation strategist, based in its London office. Cyrique joined as a senior member of Brown Shipley's Investment Office and reports to chief investment officer Toby Vaughan.
Monaco-based private bank Compagnie Monégasque de Banque, aka CMB, appointed industry figure Francesco Grosoli as its chief executive. He took over from Werner Peyer, who had been in the post from 2010. Peyer continues to work at the private bank as a non-executive vice president. Grosoli is an Italian citizen with consolidated international experience in private banking in outstanding institutions such as Barclays, HSBC, and BSI. Grosoli has lived in Monaco and was head of HSBC Private Banking until 2007. At Barclays he held positions of increasing responsibility, having most recently served as CEO of Barclays Private Bank EMEA and Monaco.
Gresham House, the UK-listed alternative asset manager, appointed Samee Khan as general counsel. Khan joined from the Abu Dhabi Investment Authority, where he was responsible for establishing and then leading legal and compliance function in its private equities department. He has more than 21 years of legal, commercial and financial experience covering private and public equity, M&A and corporate finance. Khan also spent 11 years at SVG Capital where he worked with Tony Dalwood, chief executive of Gresham House, and Graham Bird, Gresham House's head of strategic equity.
Alpima, the specialist front-office platform for institutional and professional investors, appointed Matt Johnson as managing director of sales. Johnson joined from CoinShares, where he was head of sales. Previously, he worked in a number of senior industry roles, most recently at Invesco, Nomura, ETF securities and Bank of America Merrill Lynch.
UK private investment manager Tilney named Ben Seager-Scott to head its multi-asset funds. In the newly created post, Seager-Scott oversees the fund research and portfolio management teams responsible for the group's centrally managed investment strategies. He joined Tilney in May 2011 as an emerging markets and Asia Pacific analyst.
Financial technology business IRESS appointed one of its senior figures in Australia, Phil Quin-Conroy, as managing director of the firm's UK business. He replaced Simon Badley, who left the role. Quinn-Conroy joined the firm two years ago, leading IRESS' lending business in Australia.
---
April
BNP Paribas appointed Richard Clarke-Jervoise as head of private equity and private debt investments at the global private bank. He reports to global head of alternative investments, Claire Roborel de Climens. Clarke-Jervoise began his career in the investment banking team at Barclays Capital in Paris. After that he was in a number of roles in Paris, including leading Groupama's private equity fund of funds. Most recently, he was a partner at MFO Stonehage Fleming, heading the firm's private capital activities in London.
Alan Hooks was made head of London for Julius Baer. He has been working at the Zurich-listed bank since November 2013. Prior to this, he had worked at Lloyds Private Banking London, where he had headed its UK Wealth Structuring Solutions business. Before that, he worked at HSBC Private Bank.
Cripps Pemberton Greenish, the law firm, named a new senior associate to join its agriculture team, based in the London office. It named Kit Mordaunt, who has almost 20 years of experience specialising in high net worth residential and rural property work. Mordaunt previously worked at Foot Anstey, based in Exeter.
Edmond de Rothschild (Europe) named a new chief exeutive, Yves Stein, who took the helm from Bernard Coucke, who left the pursue other projects. Coucke had led the business for three years. Prior to his new role, Stein had been CEO and board member of KBL EPB, the European private banking group. He had led UBP (Europe)'s operations in Luxembourg.
Royal Bank of Scotland chief executive Ross McEwan resigned, a post he held for more than five years. McEwan has a 12-month notice period.
The head of UK domestic business at UBS, Nick Tucker, left the Swiss firm after a stint of nine years in the role. Prior to joining UBS, Tucker worked at the head of the private banking arm at Merrill Lynch and at the time his appointment was a high-profile move by UBS.
UBS changed its private wealth management structure, replacing it with a high net worth London segment and a UK regions segment. Mark Goddard, MD, and a desk head in PWM, assumed the role of head of the HNW London Segment reporting to Lindholm and joined the wealth management UK & Jersey management committee. Jonathan Brown, MD, continues to lead the regional HNW segment, reporting to Lindholm.
Tilney appointed Bennedetta Peto as chief people officer. Peto is based in London. Reporting to CEO Chris Woodhouse, Peto is responsible for the group's human resource department, including learning and development, talent, reward and recruitment functions. Prior to this, Peto worked at Cabot Credit Management (CCM) where she was responsible for the people agenda across the group, overseeing employee engagement, people change management, human resources and learning and development.
Janus Henderson Investors appointed Alex Barr to join its UK multi-asset and alternatives team in London. He reports to Paul O'Connor, head of Multi-Asset Investments and works alongside James de Bunsen and Peter Webster, as co-manager on a number of multi-asset alternatives funds, including the Henderson Alternative Strategies Trust plc. Barr joined from Aberdeen Standard Investments, where he was global head of private markets and real estate investment oversight. Alex has 26 years of experience in financial markets.
Openwork, one of the UK's largest financial advice networks, said its chief executive, Mark Duckworth, was appointed to the board of The Personal Investment Management and Financial Advice Association. Duckworth joined the PIMFA board on 1 April; he has been Openwork's CEO since 2015.
Multi-family office Stonehage Fleming appointed Becton Davis to the newly-created post of group chief financial officer in the London office. Davis joined from Close Brothers Asset Management, where he spent seven years as chief financial officer. He reports to group finance director David Fletcher.
Crestbridge appointed Bashar Bazian as managing director of its Bahrain office. Bashar Bazian is responsible for business development activity in the Middle East in addition to the growth strategy and performance of the office. Previously Bashar Bazian was CEO of Intertrust Bahrain, director at Merrill Lynch, Credit Suisse and UBS, and before that regional head for Arab Bank Group. Former MD, Naser Obaid, is a non-executive director of Crestbridge Bahrain BSC company.
In a newly-created role, global financial services provider deVere Group named Richard Glenn as group chief financial officer. The move followed the firm's recent purchase of UAE-based wealth manager Credence International, where Glenn was CFO for more than three years.
Pareto Financial Planning, which is based in Manchester, hired Matthew Lynch, an advisor working in the sector for 15 years. Previously, he was an account manager at Aegon UK.
Estera, which provides funds, corporate and trust services, appointed Andre de la Mare and Sharon Rogers as associate directors in its Guernsey office. De la Mare had been with Estera since August 2015, having previously worked at Saffery Champness. Rogers joined Estera in June 2018 from Nedgroup Trust.
Boodle Hatfield, the private wealth law firm, promoted Reem Al-Jumaily to partner level in its residential property practice. She was previously a senior associate in Boodle Hatfield's real estate team.
Compliance specialist Napier appointed Dave Burns as chief revenue officer. He has more than 20 years' experience to the role, having worked in sales, consulting and implementing projects.
BMO Global Asset Management appointed Stewart Bennett to the newly-created role of global head of alternatives. Based in London, Bennett who joined the business in May, reports to Kristi Mitchem, CEO of BMO Global Asset Management.
Arbuthnot Latham, the UK private bank, appointed Barry Grieve as senior private banker; he is based at their Manchester office. Grieve joined from Coutts where he was a director, and private banker overseeing a portfolio of high net worth clients.
KPMG promoted three partners and hired two new partners in its tax, pensions and legal services practice. The three promoted to partner include: Mythrayi Manickarajah, who advises global financial investors on infrastructure and renewables tax affairs in the UK and Europe; Daniel Smith, who leads the real estate VAT team advising clients on property development, investment and occupation; and Jo Brien, who advises private capital and listed businesses on executive pay, share plans and corporate governance.
UK wealth manager Brewin Dolphin appointed former Coutts & Co discretionary portfolio manager Anthony Rawlinson as wealth director in London. Before Coutts, Rawlinson headed up private banking for Standard Chartered in Abu Dhabi and ran his own corporate finance advisory firm with offices in London and Dubai. He trained at N M Rothchild & Sons in London and spent seven years in Asia working for Jardine Fleming Holdings.
Julius Baer shareholders elected former Credit Suisse senior executive Romeo Lacher as its new chairman. He took over from Daniel Sauter, who chose not to stay in the post after being in the position since 2012. Before becoming chairman of Julius Baer, Lacher had served as director of Worldline SA since 30 November 2018 and had also been chief operating officer of International Wealth Management at Credit Suisse Group since November 2015.
Deutsche Bank Wealth Management appointed Mubashar Ayoob as wealth management head in the Middle East's Gulf region. Ayoob took over from Fred Hilal, who left the German lender. Ayoob, who joined Deutsche Bank in Dubai in October 2011, has 23 years of industry experience gained at Merrill Lynch and UBS.
Investec Asset Management appointed James Elliot, who has 24 years of industry experience, to head the team. He reports to Domenico Ferrini, co-chief executive, Investec Asset Management.
HSBC Global Asset Management, part of HSBC, appointed Jean-Charles Bertrand and Joe Little as global co-chief investment officers of its multi-asset business. Both men report to Chris Cheetham, global chief investment officer of HSBC Global Asset Management.
EQ Investors, the boutique UK wealth manager, appointed Simon Moore as a senior investment analyst in its London office. Moore has 30 years of experience and knowledge of the wealth management industry. He headed up Bestinvest's fund research team for seven years, before being appointed senior investment manager at 7IM, his most recent role.
Canaccord Genuity Wealth Management promoted two senior figures for its operations in Guernsey. Andy Finch was promoted to managing director, CGWM (UK) Funds. Finch has over 35 years' experience in the wealth management industry. He joined Canaccord Genuity Wealth Management in 2002. Colclough originally worked for Canaccord Genuity Wealth Management during his university holidays and after working several years in London with an international fund manager, he returned in 2009. In 2012 he was promoted to head of portfolio management, Guernsey, and in 2016 took on the role as deputy head of front office; and became a member of Canaccord Genuity Wealth (International) Limited's executive committee.
Investment services group SEI appointed Alison Schiffer as UK regulatory solutions manager for its client wealth platform. In the role, Schiffer helps deliver services to support platform clients, and reports to UK solutions director Helen Oxley.
Julius Baer said Fabio Bariletti became the new chief executive of Kairos Investment Management SpA and Kairos Partners SGR SpA, which are wholly-owned subsidiaries of the Swiss bank. Bariletti was with Kairos for almost 20 years.
Credit Suisse created the new role of global head of environmental, social and governance strategy. It appointed Daniel Wild to the post, which sits in its Impact Advisory & Finance department. Wild joined from RobecoSAM where he was co-chief executive of the investment specialist, a sustainable asset management firm. Wild is based in Zurich.
Fidelity International appointed Andrew McCaffery in a newly-created role as chief investment officer for "Alternatives and Solutions". McCaffery drives the development of Fidelity International's Alternatives and Solutions franchises, the existing Multi Asset, Investment Solutions Design and Real Estate teams. Based in London, he reports to Bart Grenier, global head of asset management. McCafferty has more than 30 years' industry experience.
Barclays appointed Jean-Christophe Gerard as head of its private bank for Europe, Middle East and Africa. This added to his existing role as global head of investment for the private bank and overseas services businesses. Francesco Grosoli decided to leave the UK-listed banking group. The changes affected Barclays' operations in Monaco. As a result of Grosoli's departure, Gerard asked Andrew Mott, Arnaud Caussin and Thibaut Lambert to be co-heads of private banking in Monaco on an interim measure.
ABN AMRO, the Netherlands-based bank, said Gert-Jan Meppelink - responsible for human resources, transformation and communications at the bank - had left his post by "mutual agreement" after the bank decided to regroup the HTC operations.
Withers hired Rachel Hawkins as a corporate tax partner in London, a role that includes working on family offices transactions, among other areas. She joined from O'Melveny & Myers, and previously worked at Baker & McKenzie.
Kevin Corrigan, the former chief investment officer of Sandaire, the UK-based multi-family office, was made founding member of the fixed-income management firm Resco Asset Management.
BNP Paribas Asset Management named Chris Ouellette as head of corporate and social responsibility in its "Sustainability Centre". Based in Paris, Ouellette reports to Jane Ambachtsheer, global head of sustainability.
InvestCloud, the US-based fintech firm, appointed Mark Trousdale as chief growth officer, with the goal of pushing growth in Europe, the Middle East and Africa. Part of InvestCloud's founding team, Trousdale held various positions since he joined in 2012, most recently as chief marketing officer, based in the firm's San Francisco office. He moved to London.
North America
---
April
Wealth advisor Jason Fertitta and his team created a new wealth manager, called Americana Partners, partnering with Dynasty Financial Partners. Fertitta worked at Morgan Stanley from 2008 as a managing director and private wealth advisor, overseeing more than $6 billion of client assets. Based in Houston, Fertitta is the the firm's president, and heads a team of 11 professionals including several financial advisors. The advisors are: Billy Busch, senior managing director, based in Austin; formerly executive director, private wealth advisor, Morgan Stanley; Robert Wellington, chief financial officer, based in Houston; formerly SVP, private wealth advisor, Morgan Stanley; Sheldon Busch, CFP®, managing director, based in Austin; formerly VP, financial advisor at Morgan Stanley; Josh Caltrider, CIMA®, MD, based in Dallas; formerly VP, financial advisor from Morgan Stanley; Johnathan Schnitzer, private wealth advisor, based in Houston; and Ben Athens, private wealth advisor, based in Houston.
Argent Trust Company appointed Steve Gutermuth as senior vice president and wealth advisor in its Louisville office. He reports to Nicole Nally, Argent's Kentucky market president. Gutermuth, who has provided investment and financial services to high net worth clients for 30 years, concentrates on new business development, investments and comprehensive advisory services.
Citi Private Bank created the new role of chairman for its North America private bank. It named existing senior figure Tracey Warson to the post. Warson, head of Citi Private Bank, North America, continued as a member of the global leadership team and reported to Peter Charrington. Warson moved back to San Francisco to build the bank's partnerships in California. At Citi since 2010, Warson previously worked at US Trust, taking on a senior western region role and then, in 2014, becoming American region head. She created the Office of the Client Experience, and led development projects such as Leadership For Tomorrow. Separately, the private bank's Law Firm Group became a distinct segment, led by Naz Vahid, who reports to Charrington.
Financial advisor Pete Babilla, overseeing around $100 million of client brokerage and advisory assets, joined HighPoint Planning Advisors, a firm using platforms of LPL Financial. He was previously at Morgan Stanley. Babilla operates from the Downers Grove, Illinois office, one of HighPoint's eight locations.
US-based digital financial planning and services firm Facet Wealth appointed Paul Martin as its chief technology officer. Martin most recently served as CTO for Workspace.com. Prior to his role at Workspace, Martin led Sequoia Software. His role involved leading the business to an initial public offering; Sequoia was eventually bought by Citrix Systems.
RBC Wealth Management appointed former Raymond James figure, Harold "Chip" Green, a financial advisor and senior vice president. Based in the Sugar Land office, Texas, he manages about $120 million in retail and institutional assets, equating to $1.1 million in production. The Texas complex is led by Andy Teller.
International law firm Butler Snow opened its latest office in Charleston, South Carolina, adding Kenyatta L Gardner, Stephen P Groves and Bradish J Waring. The lawyers practice with the firm's tort, transportation and specialized litigation group.
David Williams, who manages the ESOP fiduciary services team at Argent Trust Company in Atlanta, was appointed to the fiduciary advisory committee of the ESOP Association. The trade organization advocates and educates people about employee stock ownership plans (ESOPs) — a form of retirement plan often offered at closely-held companies which give employees an ownership interest.
Raymond James appointed Pedro Suriel as vice president, diversity and inclusion. His role involves partnering with the leader of the Financial Advisor Networks (Network for Women Advisors, Black Financial Advisors Network, and the Pride Financial Advisors Network) and chairing the Diversity & Inclusion Advisory Group). Suriel joined from diversity and inclusion consulting firm Cook Ross, where he was managing director of client services. He previously served as managing director/partner of Accenture's diversity and inclusion practices in North America, the culmination of more than 20 years with the firm.
Raymond James recruited a team of advisors - Gus Panos, Jason Firek, CFP®, and John Gaynor, CPFA, CRPC® - to join its employee broker/dealer business in Auburn Hills, Michigan. The advisor trio operates as Panos Firek Wealth Management. They joined from Merrill Lynch, where they previously managed more than $400 million in client assets and had over $4 million in annual production. Other joiners were financial planning consultant Jennifer Pulcini, senior client service associate Nicole Yates, and practice business manager Amanda Fredericks.
Raymond James appointed Debbie Smith to join its employee broker/dealer business in Atlanta, Georgia. Smith joined Raymond James from SunTrust Investment Services, where she previously managed approximately $200 million in client assets. Joining her at the firm's Atlanta Buckhead office is Deborah Hassan, senior registered client service associate. They serve families, retirees, business owners, women executives and non-profits with investment management and long-term financial planning services.
The chief investment strategist at Raymond James, Jeff Saut, retired. Saut is 69. The firm's investment strategy team is led by chief investment officer Larry Adam, who joined in November 2018. He was previously Deutsche Bank's CIO for the Americas and global chief investment strategist.
A group of advisors in Texas collectively overseeing more than $240 million in assets joined Raymond James. The advisors, based in Corpus Christie, are Bruce Hoffman, Michelle Orcutt and Matt Paul; they join Raymond James Financial Services, which is the firm's independent broker/dealer. The advisors formed a new partnership, Coastal Bend Wealth Partners. Their clients include business owners, retirees, families and individuals. Joining them at the firm is Barbara Inman, senior client associate.
Raymond James also appointed Gregg Stupinski as manager of Raymond James & Associates' North Florida Complex. Stupinski joined RJA from Morgan Stanley, where he previously served as complex director in Southwest Florida. Prior to that, Stupinski spent 11 years as a successful financial advisor with Smith Barney in Sebring, Florida, before moving into branch manager and regional sales manager roles in 2006.
Saltmarsh, Cleaveland and Gund, a CPA-led business advisory firm in the south eastern US, appointed Wynne E Baker as a director in its financial institution advisory group. Baker, who has more than 40 years of industry experienced, advised financial institutions through stages from consulting on how they obtain bank charters to buying failed banks from the FDIC, for example. He specializes in advisory services, relationship management, industry training and public speaking for the firm.
Buck, a consulting, administration, and technology services firm specializing in pensions and employee benefits, announced a range of appointments. Peter Dean joined from Broadstone as a senior investment consultant. Jamie Patterson joined from PwC as a principal and senior investment consultant. For over 20 years, Patterson has been advising clients on strategic investment issues. Jenny Richards joins from BBS as a senior consulting actuary. Stuart Cameron joined from XPS as a principal and senior benefit consultant.
Bank of America Private Bank made two hires to bolster its work in the area of philanthropy and the non-profit sector. It hired a senior institutional sales director in the Southeast market, as well as an institutional sales director in the Mid-Atlantic market. Ben Clark and Ryan Robinson, the new appointees, report to Bernard Reidy, national philanthropic sales executive.
Clark joined Bank of America's Southeast team as a senior institutional sales director, based in Ponte Verde, Florida. Clark has over 18 years of experience in the institutional investment services marketplace and joined the firm in 2015 as a member of Bank of America Merrill Lynch's Global Institutional Consulting Group. Prior to joining the firm, Clark served under SunTrust Bank for 16 years, holding various senior-level posts in their Institutional Investment Solutions division.
Robinson joined the Mid-Atlantic team as an institutional sales director, working with Clark and Lawson. Most recently, Robinson was a regional director at SEI where he was responsible for working with non-profit clients in the Central North and Southeast United States. Robinson is based in Conshohocken, Pennsylvania.
Macquarie Capital, the corporate advisory, capital markets and principal investment arm of Australia-listed Macquarie Group, named Mark Buchanan as managing director and head of North American family office coverage.
Buchanan has nearly 20 years of experience advising public and private clients on strategic transactions such as mergers and acquisitions, debt and equity capital raisings, financings, as well as principal investing. He built a leading family office franchise at BMO Financial Group, where he was an MD focused on private enterprises. Before BMO, he held advisory positions at Credit Suisse.
Dynasty Financial Partners appointed Eric Castillo as chief technology officer, reporting to Ed Swenson, the firm's chief operating officer. He previously worked from the RIA, Stelac Advisory Services, where he was chief technology and operating officer. During his 12 years there, he designed and developed a custom, integrated wealth management platform covering data aggregation, reporting, rebalancing, operations, CRM and compliance. Earlier in his career, he worked as a financial advisor at Morgan Stanley and in emerging markets institutional sales at Lehman Brothers. He received his BA from Harvard University.
Alex Brown, a division of Raymond James, appointed client advisor Joseph M Hubbell to join the firm's Park Avenue, New York, office. Hubbell has nearly 35 years of industry experience in wealth management, private banking and capital markets. He held several positions in branch management, sales management, investment advisory and institutional fixed income at firms including UBS and JP Morgan Securities.
Ethic, a US-based asset manager focused on ideas such as environmentally sustainable money management, appointed former Goldman Sachs senior figure Alex Papageorgis as its new head of quantitative investments. Papageorgis is based in New York City. At Goldman Sachs he spent his career to date working in its quantitative investment strategies segment, a group in the investment management division. Most recently he served as a vice president within QIS' customized beta strategies team, managing bespoke smart-beta, tax-efficient, environmentally and socially responsible portfolios for ultra-high net worth and institutional clients.
Advisor Steve Melen joined the broker-dealer and corporate registered advisor platforms of LPL Financial. He joined from Morgan Stanley, where he served about $100 million of client brokerage and advisory assets.
LPL Financial brought O&R Partners, made up of California-based financial advisors Dave Olivieri CFP® and Wes Rowlands, to its broker-dealer and corporate registered investment advisor platforms. The advisors managed approximately $155 million of client brokerage, advisory and retirement plan assets. They joined from VOYA Financial.
AdCap, a family office based in Cleveland, Ohio, appointed Chaya Slain as chief investment officer. She previously worked at another family office, Parkwood, from 2007. Slain was a director at Parkwood. Prior to this, she was an associate at Goldman Sachs from 1998 to 2003. The family office was founded and is now headed by entrepreneur Joel Adelman.
Boston Private appointed Colleen Graham as general counsel. Graham was previously at NextGen Compliance, a legal and compliance advisory firm she founded and led as CEO. She reports to Boston Private chief executive Anthony DeChellis. Prior to her time at NextGen Compliance, Graham, who has more than 30 years of experience in regulatory, legal and compliance fields, founded and was co-CEO of Signac, a fintech joint venture between Credit Suisse and Palantir Technologies. She has worked at Credit Suisse, serving as managing director and head of compliance for the Americas among other executive management roles in private banking and global markets.
Fiduciary Trust Company International appointed Michael A Cabanas as regional managing director for its South Florida office in Coral Gables. Linda Krouner, his predecessor as regional managing director, now splits her time between Fiduciary Trust's offices in Coral Gables and New York. Cabanas originally served as a business development officer for Fiduciary Trust International of the South from 2006 to 2013, and re-joined the firm as managing director and head of relationship development in 2016. Earlier in his career, Cabanas was executive vice president and head of wealth management at Coconut Grove Bank. He also held senior banking positions at BNY Mellon Wealth Management and JP Morgan Private Bank.
International accountancy and business advisory services firm EisnerAmper appointed Stanley Barsky as a principal to join its tax group. He will be concentrating on federal income taxation, including issues relating to mergers and acquisitions, transaction advisory services, structuring inbound and outbound investments, and complex client matters. Barsky is based in a New York City and he is a member of the American and the New York State bar associations. He is also a sought-after thought leader for various tax and legal publications.
Lear Investment Management, a Dallas-based investment advisor, appointed James A Warner as managing director. This formalizes a working relationship that started in September last year when Warner started working with Lear on a consultative basis. Warner most recently served as founder and chief executive of Black Ox Advisors, a financial and investment advisory firm.
American International Group, the US-listed insurer, appointed Kathleen Zortman as president and chief executive of its private client group for general insurance. Zortman reports to Peter Zaffino, CEO of AIG General Insurance and global chief operating Officer, AIG. Based in New York, she also manages the high net worth product lines, including personal auto, homeowners and umbrella policies. Prior to this, Zortman was at QBE Insurance Group where she served as president of property and casualty, North America and oversaw the largest of QBE's four business lines.
Deloitte US elected Joseph Ucuzoglu as chief executive and Janet Foutty as board chair as part of a leadership succession process that takes place every four years. Ucuzoglu and Foutty succeeded the Deloitte US CEO Cathy Engelbert and chairman Mike Fucci.
New York-based Fred Alger & Company appointed Kate Stafford, CFA, as vice president, director of alternatives business development. Among other roles, she has prime responsibility for Alger's distribution efforts in the family office space. Stafford worked in the alternative investments industry for more than 16 years. Most recently, she served as head of investor relations at Tenaron Capital Management and prior to that held the same position at WCG Management.
Pacific Northwest-based firm Firenze Wealth Management joined the broker-dealer and investment advisor platform of LPL Financial. The advisors at Firenze are Carrie Mullins, Sara Tanner, Susan Perry, Sierra Swidrak, Davis Siliga and Kalin Rooney. The team, which joined from Foresters Financial, oversees about $390 million of client brokerage, advisory and retirement plan assets.
Facet Wealth appointed Tyler Craig as its new planning team lead. Craig is a 14-year veteran of Vanguard and senior manager of its Personal Advisor Services business. Most recently, he led the mass affluent and high net worth teams of Vanguard's Personal Advisor Services, managing more than 11,000 clients and over 100 CFP® professionals on the West Coast.
Argent Trust Company hired Morgan Henry Gearhart as vice president and trust officer in the company's Birmingham office. She reports to Ken Alderman, president of Argent Trust. Prior to this, she worked at Regions Financial in Birmingham, where she had been a trust officer since 2014.
Rockefeller Capital Management appointed Charles Royce as a senior advisor to the Rockefeller Global Family Office. Royce has more than five decades of experience in the financial services industry.
PineBridge Investments, the asset management house, named former Soros Fund Management senior figure Tracie E Ahern as chief financial officer. Ahern replaced David Kolker, who until recently held the role since 2010. Ahern, based in New York, reports to PineBridge chief operating officer Michael J Karpik. Ahern has more than 28 years in the investment management industry.
Cushing® Asset Management, a US investment advisor focusing mainly on energy and natural resources firms, appointed John Alban as chief executive. Alban has more than 30 years of industry experience, mostly recently as partner and chief operating officer at the firm. Cushing is based in Dallas, Texas.
May
LPL Financial said financial advisors Brian Davis and Brian Remson joined the firm, aligning with existing firm Credent Wealth Management. The advisors are certified financial planners. Davis and Remson reported having served approximately $110 million of client brokerage and advisory assets and joined from Raymond James Financial Services.
Glenmede, the privately-held US wealth manager, appointed Suzanne Weston as relationship manager for wealth advisory in its Palm Beach, Florida office. Weston reports to Howard Wilson, regional office director of Florida. She previously worked at Chilton Trust Company, where she was senior vice president and head of fiduciary services from 2016.
CAIS, a technology firm linking financial advisors and managers of hedge funds, private equity and other alternative investments, added four senior-level team members. Marco Riedl joined as chief product officer, Young Yu was appointed as managing director of corporate development to focus on the expansion of CAIS's strategic partnerships and third-party platform integrations, Nicholas Millikan was appointed as director of investment strategy, and Chris Crawford was appointed as chief operating officer. Riedl has over 14 years' experience of working with digital products, most recently at eBay as the director of Mobile Product and Technology. Yu has worked in investment banking and business strategy, having previously worked at UBS, Deutsche Bank, RidgeWorth Investments, and most recently, Fosun Group.
Raymond James brought in financial advisors Giovanni Duran, Joseph Cataldo and Nick Penna, to its independent broker/dealer arm. They are based in Basking Ridge, New Jersey. The advisor trio operate as IronRidge Wealth Management Group. They joined from Morgan Stanley, where they managed approximately $520 million in client assets. Lauren Lamartine, client services manager for IRWMG and RJFS registered sales assistant, has also joined them.
LPL Financial said Texas-based father-son practice Brookshire and Brookshire Wealth Management joined its broker-dealer and corporate registered investment advisor platforms. Brent and BJ Brookshire, father and son, respectively, reported having served approximately $100 million of client brokerage and advisory assets. They joined from Merrill Lynch.
Rockefeller Capital Management, which is building out its West Coast presence, added its first members of the San Francisco-based wealth advisory team. Bruce Tenenbaum joined the Rockefeller Global Family Office as a managing director. He was joined by Andy Lam. Both men had previously worked at UBS.
Citi Private Bank appointed Pierre Couture as head of retirement plan solutions for its law firm group. Couture serves as the lead investment counselor and senior expert supporting the group's institutional businesses. Prior to this, Couture worked at Voya Investment Management in New York where he was a senior vice president and customized solutions specialist. He worked at Voya for 12 years and, prior to that, at Mercer in New York as a pension/investment actuary and senior actuarial analyst.
Michigan Retirement Advisors joined LPL Financial's broker-dealer and corporate registered investment advisor platforms. The team reported having served approximately $140 million of client brokerage and advisory assets. They joined from FSC Securities Corporation, part of Advisor Group.
Trace Wealth Advisors, led by Peter Heilbron, joined LPL Financial's corporate registered investment advisor platform. Heilbron reported having served approximately $1.1 billion of client advisory assets. His business is based in Sherman Oaks, California.
Fin-tech specialist InvestCloud named Will Bailey as chief strategy officer to focus on product expansion for the Los Angeles-based firm. In the newly-created role, Bailey heads development on emerging product initiatives. Bailey joined InvestCloud as a founding member in 2010, and will relocate from the group's London office to be based in San Francisco. He previously led InvestCloud's EMEA expansion as EVP of Europe and Innovation.
Raymond James brought financial advisors William and Tim Hickey to its employee advisor broker/dealer business. The men operate as Seyle Hickey Wealth Management of Raymond James and joined Raymond James' Allentown, Pennsylvania, office from Merrill Lynch, where they previously managed approximately $1 billion in client assets and had $3.6 million in annual production.
Spearhead, a US firm serving ultra-high net worth investors, family offices and private placement markets, appointed Chris Fineburg joined Spearhead's team as MD for strategic relationships. Prior to joining Spearhead, Fineburg was employed by Greycourt & Co for 12 years, serving as an advisor on $1.4 billion of discretionary and non-discretionary assets in both US and non-US domiciles. Fineburg specialized in working with structurally complex ultra-high net worth families.
Calvert Research and Management, which is a subsidiary of Eaton Vance, appointed John K S Wilson as vice president and director of corporate engagement, a newly-formed role based in Washington, DC. He reports to John H Streur, president and chief executive. Prior to this, Wilson was head of governance and research at Cornerstone Capital Group in New York.
California-based PIMCO, the renowned fixed-income management firm with $1.76 trillion of assets under management (as at the end of March) named Nobel Prize winning economist Dr Richard Thaler as senior advisor on retirement and behavioral economics. Dr Thaler, is the Charles R Walgreen Distinguished Service Professor of Behavioral Science and Economics at the University of Chicago Booth School of Business. He was awarded the Nobel Prize in Economic Sciences in 2017. He is also a co-founder and partner at Fuller & Thaler Asset Management, which uses behavioral finance to manage portfolios of small-cap US equities.
Wescott Financial Advisory Group, which is based in Philadelphia with over $2 billion in assets under management, hired Carrie Delgott as its new chief operating officer and chief compliance officer. Most recently, Delgott led the transformation of Vanguard's procurement services and accounts payable functions to a new, global enterprise supply management organization as the director of program management.
LPL Financial added advisor Graham Nelson, serving about $130 million of client money, to its B/D and corporate RIA platforms. Nelson joined from Cadaret Grant & Co. Nelson co-founded the Clinton, New York-based Mohawk Valley Capital Management in 2004.
A wealth management team in Florida, overseeing about $331 million in client money, joined Raymond James. The advisors - Marc Hallick, Romain Spell, Tyler Jackson and Andrea Patrick - moved over to Raymond James & Associates, the firm's traditional employee broker/dealer.
RBC Wealth Management appointed David Hollenberg to join its Forham Park Office in New Jersey as a managing director - financial advisor. Hollenberg, who has more than 24 years of industry experience, all spent at Merrill Lynch, manages more than $250 million in client assets. Hollenberg graduated from the University of South Florida, and upon graduation was commissioned as an officer in the United States Marine Corps, serving as a Marine Corps Aviator. Other joiners were Debra Barnes, senior business associate, and Lorraine Pescatore, senior client associate.
Rockefeller Capital Management appointed Elaine Powell as a managing director and senior client advisor to the Rockefeller multi-family office division of the Rockefeller global family office. Powell is based in Rockefeller's Saratoga Springs, New York office. Prior to this, Powell was a senior client advisor at Ayco, a unit of Goldman Sachs, where she led a team that advised ultra-high net worth clients.
SunTrust Banks opened a new private wealth management office in Boston. Charles Swarns leads the Boston team. Rick Tesh, a client advisor in the Greensboro, North Carolina office of SunTrust Private Wealth Management, relocated to Boston as part of the New England build-out. He has worked with high net worth clients for more than 20 years, providing investment, credit, insurance and capital markets solutions. Daniel Larsen also joined as a client advisor. Larsen has 20 years of experience serving high net worth families and institutional clients in Boston, most recently with Alex Brown. Larsen specializes in business transition planning, retirement income planning and goals-based financial planning.
SunTrust Banks also added a team of four wealth management professionals to its business in Naples, Florida. The team serve high net worth and ultra-HNW individuals and families throughout Naples, Fort Myers, Bonita Springs and Marco Island. The group is led by Amy West, a certified trust and financial advisor with almost 20 years of wealth management experience. Before that, West was senior vice president and managing director, leading the Florida division of Hawthorn, the UHNW segment of PNC Bank. Joining West were Greg Hunter, Tanya Cutrone and Manon Yost.
UBS made a top-level appointment for its wealth management operations in North America, naming Jolyne Caruso-FitzGerald as divisional vice chair in global wealth management, concentrating on its ultra-high net worth business in the US. Most recently, Caruso-FitzGerald was chief executive of The Alberleen Group, an investment and merchant banking firm she founded in 2010.
Argent Trust Company appointed Alan Tarver as senior portfolio manager, based in Austin, TX. He reports to John McCollum, chief investment officer. A CFA® charter holder, Tarver has more than 20 years of investment management experience, most recently with Frost Bank in Austin and San Antonio.
TAG, the provider of software and accounting solutions, added the number of staff working on its outsourced offering for family offices. Appointments included Jennifer Silva-Reis (accounts payable supervisor); Jocelyn Pereira (accounts payable lead), and Jana Oles (accounts payable lead).
Ethic Inc, an asset management platform focused on sustainable investing ideas, appointed exchange-traded fund industry figure Jennifer Grancio to join its advisory board. Grancio has almost two decades of financial services industry experience, having held senior executive positions within BlackRock's iShares ETF brand for more than 18 years. She went on to lead its US and European distribution efforts, and later acted as global head of marketing and partnerships for BlackRock's index business.
Raymond James welcomed Houston, Texas-based financial advisors Lori Siegel and Robert Russo to its independent broker/dealer. The duo, advisors and founding partners of Centrix Wealth Partners, joined Raymond James from UBS. At that firm Siegel and Russo managed about $300 million in client assets. Other joiners were senior client service associates Cher Rudolphi and Shelli Cummings, and client service associate Chris Mack.
HarbourVest Partners, a global private markets asset manager, appointed Vinay Mendiratta as a managing director. Based in Boston, Mendiratta focuss on business development with distribution partners in the US to help private clients achieve their private markets objectives. Mendiratta has nearly 30 years of experience in private equity and alternatives distribution in both the wealth management and institutional channels.
June
Texas-based Salter Financial Group returned to the broker/dealer and RIA platforms of LPL Financial, having come over from Cetera Financial Group. The firm, based in Beaumont, oversees about $100 million in assets. Founded in 2006 by financial advisor Phillip Salter, the firm includes financial advisors Blake Worthey and Clovis Van Houten, as well as assistant Dianne Walker.
Raymond James brought Justin G Davi, to Raymond James Financial Services (RJFS) – the firm's independent broker/dealer – in Fort Collins, Colorado. Davis joined from Wells Fargo Advisors, where he previously managed about $120 million in client assets. Upon joining Raymond James, Davis formed Impact Financial Strategies.
The CFA Institute appointed Margaret Franklin, CFA, as its new president and chief executive, the first time a woman held that role in the 73-year history of the institute. She succeeds CEO Paul Smith. Franklin has been in senior roles in the investment management industry for 28 years, most recently as president of BNY Mellon Wealth Management in Canada and head of International Wealth Management in North America. She has worked at firms including Marret Private Wealth, State Street Global Advisors and Barclays Global Investors.
Rockefeller Capital Management appointed Carissa Morganstein as a senior vice president and client advisor in the Rockefeller Global Family Office. Joining from Ayco, the family office unit of Goldman Sachs, Morganstein is based in the firm's offices in Saratoga Springs, New York. Morganstein joined Ayco in 2010 and is a graduate of the University of Rochester and received her JD from Pace University School of Law.
Argent Trust Company has opened an office in Baton Rouge, taking its footprint to 12 states. Trust officers David Thibodeaux and Dominique Richard focus on growing Argent's presence throughout the Baton Rouge metropolitan area, reporting to Louisiana market president Gary Moore.
Argent Trust Company promoted Mollie Seymour to Birmingham market president. She reports to Argent Trust Company president Ken Alderman and is responsible for directing and managing all fiduciary activity for the Birmingham team. With 14 years of experience in the trust industry, Seymour came to Argent from Regions Private Wealth Management in Birmingham, where she was vice president and trust advisor. She joined Argent in 2018 as senior vice president and trust officer in the Birmingham office.
BMO Wealth Management named Shannon Kennedy as the global head of its family office arm. Kennedy leads the global buildout of BMO Family Office with a team of more than 200 professionals. She has 30 years of wealth management experience, most recently with BNY Mellon Wealth Management where she served as president, US Markets-Southwest.
Legacy Capital, a registered investment advisor based in Arkansas, named Robert C Roberts as chief operating officer, a new role for the firm. After spending eight years as a CPA with KPMG and Arthur Andersen, Roberts joined Baptist Health in 1988 as assistant vice president of finance. In 2008, he was promoted to senior vice president and CFO, and in 2014 was named executive vice president and CFO.
Global consulting organization Sionic, which recently rebranded after the two businesses of Sionic Advisors and Catalyst Development Limited combined, appointed a chief executive, Craig Sher. Sher co-founded Sionic Advisors in 2014.
Fiduciary Trust Company International, the wholly-owned subsidiary of Franklin Templeton, appointed Bryan D Kirk as managing director and trust counsel in San Mateo, California. Kirk joined the firm in June 2015. Prior to Fiduciary Trust, Kirk was a partner at San Francisco-based Botto Law Group.
Fortis Financial, the parent company of Fortis Private Bank, appointed Lyne Andrich to join the board of directors. Andrich has more than 29 years of experience in the banking industry. Since 1997, she held various positions at CoBiz Financial, most recently as the chief operating officer and chief financial officer prior to its merger with BOK Financial in 2018.
Active asset manager Polar Capital named Alastair Barrie as managing director, North America, in a newly-created role designed to drive US expansion. Barrie supports CEO Gavin Rochussen to develop Polar's North American business. Barrie joined Polar Capital after a decade at Martin Currie, most recently as head of US wealth management sales.
Raymond James brought over a group of advisors in Dallas, Texas. Alongside other joiners, they oversee about $835 million in client money. The advisors are David A McBee Jr, Michael M Mikeska, Michael Peschel and Brittany D Smith.
Sam Brownell, founder of Stratus Wealth Advisors (formerly Stratus Capital Management), completed the requirements to become a Certified Valuation Analyst® from the National Association of Certified Valuators and Analysts. Brownell, who earned an MBA from the University of Maryland's Robert H. Smith School of Business, founded Stratus Capital Management in 2013 as a fee-only registered investment advisory firm.
Balentine, a Southeast-based wealth management firm, appointed Mark Bell as its family offices services and private capital head. A prominent figure in the Atlanta business community, Bell is experienced in asset management, private capital, and family office management. His background includes leadership roles at Diversified Trust, BlueArc Capital, D E Shaw & Co, and McKinsey & Co.
Riskalyze, a California-based firm that helps wealth managers fit clients' risk tolerances and goals with how portfolios are managed, named Drew DiMarino as executive vice president of sales, and Lori Hardwick as chairman. DiMarino joined the company's senior leadership team to head its sales organization. Hardwick, a Riskalyze board member for over a year and with a background at major financial firms, expanded her role.
Previously, DiMarino was head of sales at eMoney Advisor and joined the company in 2010. He led the company's sales efforts in building the firm prior to its acquisition by Fidelity. Most recently, he led sales and marketing at Apiture, a cloud platform for banks and credit unions. He starts his new role on July 15, based in the firm's east coast hub in Atlanta, Georgia, and will report to Aaron Klein, chief executive.
Multi-family office Stonehage Fleming, which has recently expanded its reach into the North American market, appointed Darrell King as director to join its global business development team. King previously worked at Royal Bank of Canada.
Wells Fargo appointed Nico Marais as chief executive and head of Wells Fargo Asset Management, with immediate effect. Most recently, Marais was co-CEO of the asset management business and previously was WFAM president and head of multi-asset solutions. He replaced Kristi Mitchem, who left WFAM in January this year.
The Family Office at Synovus appointed industry veteran D Scott Bowen as director of portfolio management. Bowen was previously senior vice president, director of investments, First Citizens Bank. He reports to Mike Sluder, chief investment officer, The Family Office at Synovus. Bowen has more than 25 years of institutional and private wealth management experience, including service with SunTrust, Wells Fargo, Regions, and Prudential.
Fiduciary Trust Company International, a wholly-owned subsidiary of Franklin Templeton, appointed former UBS senior figure Christine Brown as trust counsel and managing director. She serves clients in Northern California. Brown has more than 15 years of experience advising high net worth individuals and families in Northern California.
LPL Financial, the investment advisory and broker-dealer house, said advisors Jake Murray, Mike Canavan and Jill Phillips of Teton Wealth Management joined its platforms. The advisors serve about $185 million of client brokerage and advisory assets and joined from Waddell & Reed Financial Advisors.
US wealth management group Tiedemann Advisors expanded its west coast coverage with a new office in Portland, Oregon, adding to its offices in San Francisco and Seattle. Two advisors, Brad Harrison and Kate Donnelly, are based there.
US wealth management firm Cresset brought in four ex-JP Morgan private banking senior managers to join its Minneapolis office. They are Patrick Mahoney, partner and managing director; Dick Hall, partner and MD; Jason Heckler, partner and MD; and Tassy Hannemann, vice president and client relationship specialist.
Six wealth management partners who collectively were called Luminous Capital – with a total of $17 billion of assets - defected from First Republic Bank to create two separate registered investment advisor firms. David Hou ($4.4 billion), Mark Sear ($2.9 billion), Robert Skinner ($4.1 billion), Alan Zafran ($3.9 billion) and Eric Harrison ($1.9 billion) formed Evoke Wealth in Los Angeles and IEQ Capital in Monterey.
Raymond James hired finance professional Andrew Gitkin as managing director and co-head of the firm's healthcare investment banking practice. Along with managing director Riley Sweat, Gitkin co-leads the firm's healthcare investment banking efforts. He is based in Los Angeles. Gitkin joined Raymond James from Piper Jaffray where he led the West Coast biotech investment banking practice.
Prior to Piper Jaffray, Gitkin was an investment banker with Moelis & Company.
Raymond James & Associates, the employee advisor broker/dealer arm of Raymond James welcomed financial advisors William C Miller; Dominick DiBona and Leonard Boniface to its offices in Northeast markets of Garden City, New Haven, and Morristown. Miller joined the New Haven, Connecticut, office from Merrill Lynch, where he managed approximately $160 million in client assets.
DiBona came to Raymond James' Garden City, New York, office from UBS, where he managed over $190 million in client assets. Joining him at the firm was senior registered administrative associate Nikki Xanthoudakis.
Facet Wealth appointed Paul Marino as its new head of advisor partnerships. Prior to this, he was director, national sales and head of RIA and Bank Trust at Russell Investments. Before his time at Russell, Marino served as senior vice president, head of sales, RIA and Bank Trust at Amundi Pioneer Investment Management.